Diversity at Northwestern
How Northwestern Serves Its Diverse Population
The Diversity Program at Northwestern is a collaborative effort by the Diversity Committee, which is comprised of faculty, the Student Services Programs, and the Dean of Students and Enrollment Management. Furthermore, various academic departments, student services staff, athletics staff, and administrative office staff ensure that the diversity recommendations are implemented each academic year. Diversity Training opportunities are created and delivered each year based on the needs of faculty, staff, and students. The various data sets, provided on this webpage, are the foundational sources of information upon which faculty and staff design and deliver programs to the university community.
Each of the reports and links found below provide detailed information from the various academic divisions or departments or administrative offices at Northwestern regarding Diversity Awareness and Engagement activities and initiatives.
---
Champions of Diversity - Employees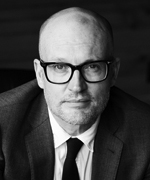 Steven Wade Mackie, Ph.D.
Professor of Education
CORE Faculty Co-Sponsor
Dr. Mackie is a dedicated teacher educator whose educational philosophy mirrors that of life itself. After all, education, like life, is a journey, not a destination. His role at NWOSU is to guide the students through the life experience shepherding them toward understanding. His metaphor for teacher educator is travel guide. The journey of education is best fostered through a democratic approach to teaching, learning, and curriculum (TLC). In his courses, all are teachers, learners, curriculum builders, and care givers. However, his role, as guide, is to plan the adventure and set the course while keeping the destination as focus. In other words, he teaches why we are going where we are going while designing experiences for the students to figure out the how. Dr. Mackie also lives the travel guide metaphor. He has adventured to all seven continents and has lived and worked in several countries while being rooted to his 400-acre farm in northwest Oklahoma.
---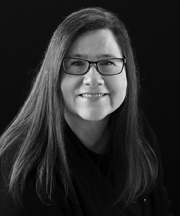 Angelia Case
Academic Projects Assistant/Media Specialist
Administrative Assistant to the Dean of Faculty
NWOSU Art Society Sponsor
Campus Cabinet Food Pantry Coordinator
Angelia Case, who was an art major in her undergraduate days at Northwestern, took on the role of sponsor to the NWOSU Art Society in the fall of 2004. Two freshmen in a President's Leadership Class decided they wanted the visual arts represented on campus, and no major or minor were available at the time. The first art show took place that spring semester and has taken place each spring since that time welcoming artwork from current students, employees, retired employees and alumni. The club's goal is to heighten awareness both on campus and in the community of the many cultural backgrounds and talents of the students, through which all will foster a synthesis of the appreciation, knowledge, and awareness of art in all styles and mediums.
The club also has made it a mission to serve others, which one of its projects led by Case was the creation of the Campus Cabinet Food Pantry on Jan. 16, 2019. The mission of the pantry is to provide supplemental food and other basic necessities to alleviate food insecurity. A food pantry area on the Woodward campus was started in October 2019. By the end of the spring 2020 semester, the campus food pantry had registered 83 clients to date, including both students and employees, and provided more than 4,400 pounds of food, hygiene supplies, blankets, sheets, etc.
---
NWOSU Social Media post recognizing MLK Jr. Day
Diversity Committee Report
Diversity Committee Meeting Agendas
Faculty/Staff Trainings
NWOSU Diversity Awareness Training
Academic Department Reports
School of Arts and Sciences
Communication
English, Foreign Language & Humanities
Fine Arts
Math & Computer Science
Natural Science
Social Sciences
Social Work
School of Education
Agriculture
Division of Education
Health & Sports Science Education
Psychology
School of Professional Studies
Division of Business
Division of Nursing
Graduate Studies
---
The Spotlight
The Spotlight is a newsletter designed to celebrate the activities of our students and faculty members, recognize scholarly accomplishments and feature information about a single significant effort of accomplishment by putting it "in the spotlight." To access these electronic newsletters, please visit www.nwosu.edu/spotlight-newsletter.
Athletics & Title IX Report
Study Abroad Diversity Report
Study Abroad Mission:
In order to provide quality educational and cultural opportunities to learners with diverse needs, Northwestern Oklahoma State University's Study Abroad committee offers globally-aware curricula and internationally-focused student programs. By facilitating experiential and traditional learning, sponsoring programs, and guiding the University's study abroad initiatives, these efforts provide a much needed global perspective for the NWOSU community.
Other Campus Locations Diversity Report
Office of Institutional Effectiveness and Assessment Diversity Report
Service-Learning Diversity Report
Campus Cabinet Food Pantry Report
Faculty/Staff Recruitment Policy
CHAPTER IV GENERAL POLICIES
4.1 EQUAL OPPORTUNITY. This institution, in accordance with Title VI and Title VII of the Civil Rights Act of 1964, Title IX of the Education Amendments of 1972, Section 504 of the Rehabilitation Act of 1973, the Vietnam Era Veterans Readjustment Assistance Act of 1974, the Americans With Disabilities Act and to the extent required by these and other federal laws and regulations, does not discriminate on the basis of race, color, ethnicity, national origin, sex, age, religion, disability, political affiliation or status as a veteran in any of its policies, practices, or procedures. This includes but is not limited to admissions, employment, financial aid, and educational services. Inquiries concerning the application of these programs should be made to Mr. Calleb Mosburg Dean of Student Affairs and Enrollment Management, Northwestern Oklahoma State University, 709 Oklahoma Blvd., Alva, OK 73717, (580) 327-8415.
4.2 AFFIRMATION ACTION. The Affirmative Action Plan serves to supplement Regents' policy on equal opportunity as it pertains to employment, and is an integral part of the employment policies of the Board. The principal objectives are: (a) to assure all persons equal opportunity for employment and advancement in employment regardless of race, religion, disability, color, ethnicity, national origin, sex, age, political affiliation or status as a veteran; (b) to meet institutional responsibilities under the Civil Rights Act of 1964 and commitments as a federal contractor under Executive Order 11246 and Executive Order 11375; and Oklahoma State Regents for Higher Education policies. (c) to reach out to all persons, including women and racial minority members, in the recruitment, placement, development, and advancement of university personnel. Each person having administrative or supervisory responsibilities is expected to provide leadership in applying the Affirmative Action Plan.
Northwestern Oklahoma State University is an equal opportunity employer. Applicants who would enrich the diversity of the campus community are encouraged to apply.