Student Services
UPWARD BOUND and UPWARD BOUND MATH & SCIENCE
---
The UB Academic Component is comprised of both an academic year curriculum and a six-week summer component held on the Northwestern Oklahoma State University on the Alva campus. The academic year curriculum consists of monthly meetings, monthly assignments and on-going academic advising. The six-week summer component consists of four consecutive summers (beginning after the eighth grade) where completion of a rigorous academic curriculum will be required of each student. The overall Academic Component is designed to develop college-requisite competency in mathematics, reading, writing, sciences, foreign language, and acquire academic/study skills.

The Counseling Component connects to all other activities and services provided by the program. This component consists of four interrelated sets of activities; Career Awareness and Planning, College Adjustment and Financial Aid Training, Personal Advising, Mentoring, Academic Advising and Motivation. The component is aimed at equipping students for college by teaching effective strategies for coping with stress in higher education. This direction on survival and success is continuous throughout both the academic year component and the summer component.
Participants are from area high schools in Alfalfa, Major and Woods Counties.

Classic Upward Bound is funded $297,601 annually 100% through the U.S. Department of Education.

Upward Bound Math & Science is funded $297,601 annually 100% through the U.S. Department of Education.
The Northwestern Oklahoma State University Upward Bound Programs strive to create a harmonious, multicultural, educational community of students with great potential who demonstrate a strong desire to acquire higher education. NWOSU Upward Bound programs provide our students and staff with a sense of belonging, pride, and personal responsibility, and a deep commitment to give back to the larger community. Our educational community provides curriculum opportunities for academic accomplishment, for self-governance, for individual and group empowerment as well as for personal and cultural growth.
---
Upward Bound Important Upcoming Dates:
April 22nd- Saturday Session
May 1st - Final day for camp regisitration
Summer Camp Dates
Move in day - 5/28
Week 1 - 5/29 - 6/1
Week 2 - 6/5 - 6/8
Week 3 - 6/12 - 6/15 (no overnights, grade day trips)
Week 4 - 6/20 - 6/22
Week 5 - 6/26 - 6/29
Week 6 - 7/10 - 7/14 (cultural field trip)
Specific dates for each grade trip
6/12 - Freshman
6/13 - Sophomore
6/14 - Junior
6/15 - Senior
Beginning Fall of the academic year:
A postcard with information of the upcoming Saturday session will be mailed to you. If you are not receiving our mail or have moved, please call our office at 580-327-8114, to verify or update your information.
---

Concurrent Admission Requirements for High School Juniors and Seniors:
If you are wanting to take college courses through Northwestern Oklahoma State University, please read the following requirements;
If you are enrolled in an accredited high school and meet the following requirements, you may be admitted provisionally to Northwestern as a special student.
Composite ACT test score of at least 20 or 1020 on the SAT, OR
High school GPA of 3.0 and be ranked in the top 50 percent of high school class and a 19 ACT subtest score in the area of enrollment. Enrollment on courses other than English, Math, or Science require a subscore of 19 or higher in reading on the ACT. (Students may only enroll in curricular areas where the student has met curricular requirements for college admission.)
There is no secondary testing for enrollment in college level courses. Concurrently admitted high school students will not be allowed to enroll in any zero-level university courses designed to remove high school deficiencies.
Submit Application for Admission, high school transcript, and admission test scores.
Submit signed statement from the high school principal stating you are eligible to satisfy requirements for graduation from high school (including curricular requirements for college admission) no later than the spring of the senior year, and that you are enrolled in less than full-time load at the high school.
Provide a letter of recommendation from your counselor
Provide written permission from your parents or legal guardian
Contact the Upward Bound office (580-327-8114) for cost information.
---
Summer Bridge Students:
If you are planning on attending our Summer Bridge Camp (Seniors who will graduate in May 2023), please make sure you have applied to Northwestern Oklahoma State University and have submitted the summer housing application.
For more information, contact the Upward Bound Office at: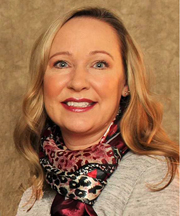 Jaunita Dotson
Project Director - Upward Bound & Upward Bound Math & Science
Vinson Hall 309
jrdotson@nwosu.edu
(580) 327-8113
---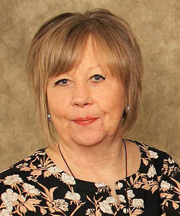 Darla Adams
Project Administrative Assistant -Upward Bound & Upward Bound Math & Science
Vinson Hall 307
dsadams@nwosu.edu
(580) 327-8114
---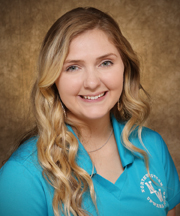 Kennedy Jewell
Academic Coordinator
Classic Upward Bound Program
Vinson Hall 301
kjjewell@nwosu.edu
Phone - (580) 327-8117
---
Kaitlyn Phillips
Project Coordinator
Upward Bound Math & Science
Vinson Hall 303
krphillips@nwosu.edu
(580) 327-8116
---
Northwestern Oklahoma State University Upward Bound
709 Oklahoma Blvd.
Alva, OK 73717
(580) 327-8114
(580) 327-8123 fax