Diversity at Northwestern
Student Affairs and Activities
Student organizations and activities range from Athletics, Band, Choir, Theater, Student Government, Honor Societies, Greek Life and many others. The list of various organizations and the complete description and purpose of each organization can be found in the Undergraduate Catalog.
The campus community strives to provide ample opportunity for inclusiveness and engagement for all students. The various academic departments, athletics, and the Student Affairs staff are responsible for student activities and student participation in officially recognized university organizations and events.
---
Northwestern's Student Demographics
Hispanic Student Population Percentage - 10.64%*

Black Student Population Percentage - 6.22%

Native American Student Population Percentage - 8.29%

International Student Population Percentage - 2.73%

Asian Student Population Percentage - 0.49%

Native Hawaiian or Pacific Islander - 0.11%

Mixed Race - 1.15%

Gender - Female 60.39%

Average Student Age - 24

Traditional Student Population - 81% of the total undergraduate population is 23 years of age and under
* Those of Hispanic or Latino ethnicity can be of any race.
​(NWOSU Fact Book, 2020)
---
Champions of Diversity - Students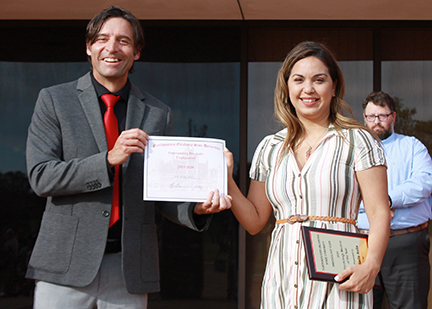 Rafaela Avila
Dover Graduate Student | Master's in Counseling Psychology
The Enid Campus Outstanding Diversity Engagement Award for 2020-21 is Rafaela Avila, who is working toward her master's degree in counseling psychology. She is a model student from Dover who invests her time volunteering with different groups on the Northwestern campus. She was president of the Enid psychology club (2020-21) and participated in the Enid Leadership Council (2020-21), a group on the Enid campus actively engaged with the larger Enid community. She devoted research to immigration-related stress and eliminating barriers for opportunity. She also was recognized as the 2020 most outstanding Enid psychology student. She is in her final year of the master's program and promises to be a difference-maker in the lives of individuals and in her community!
Erika Hernandez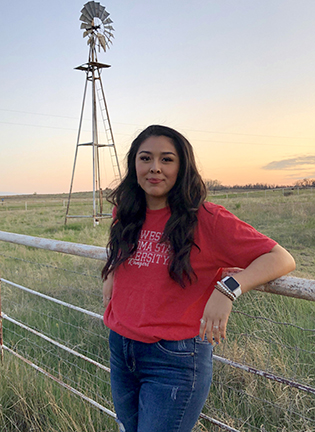 Laverne Junior | Elementary Education
Erika Hernandez, a junior elementary education major from Laverne, received an Outstanding Diversity Engagement Award for her tireless dedication to spreading awareness of diversity across Northwestern's campus. Under her leadership, Spanish Club has grown to more than 20 active members, cosponsoring large campus events with SGA, including the Day of the Dead / Halloween Bash in the fall of 2020. She also is active in the International Student Organization and has been involved with the Festival of Cultures in the past. She also is very active in the Student Government Association and is serving the organization as its treasurer for the 2021-22 school year.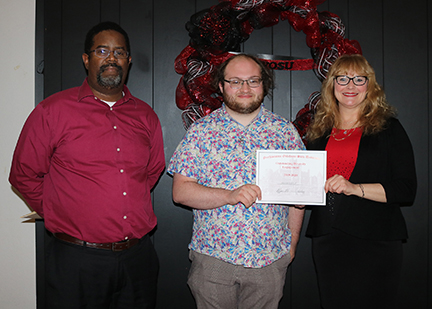 Peyton Lucas
Fairview Senior | Psychology
---
​The following reports and policies provide information about current student activities and organizations and informative guidance for prospective students. For more information, please contact the Office of Student Affairs and Enrollment Management.
Northwestern Oklahoma State University provides a number of activities for the students whether it's an event sponsored by the Student Government Association, campus clubs, music and theatre programs, athletics and more.
University Relations and Athletics staff take a number of photos that show the events and activities available to our students.
Photos can be viewed at:
(includes links to past years of photos, Commencement and Homecoming)
University Relations web page - www.nwosu.edu/university-relations
Heritage Month Activities
Oklahoma Louis Stokes Alliance for Minority Participation
Student Services & Housing
Student Success, Counseling/Career Services
Enrollment Management Plan