Diversity at Northwestern
Student Affairs and Activities
Student organizations and activities range from Athletics, Band, Choir, Theater, Student Government, Honor Societies, Greek Life and many others. The list of various organizations and the complete description and purpose of each organization can be found in the Undergraduate Catalog.
The campus community strives to provide ample opportunity for inclusiveness and engagement for all students. The various academic departments, athletics, and the Student Affairs staff are responsible for student activities and student participation in officially recognized university organizations and events.
---
Northwestern's Student Demographics
Hispanic Student Population Percentage - 8.03%

Black Student Population Percentage - 6.04%

Native American Student Population Percentage - 6.72%

International Student Population Percentage - 6.76%

Asian Student Population Percentage - 0.72%

Gender - Female 57.89%

Average Student Age - 24

Traditional Student Population - 79%
​(NWOSU Fact Book, 2017)
---
Champions of Diversity - Students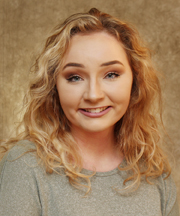 Riley Pearce
Enid Senior, Political Science major
Riley is a senior political science major who plans to pursue a career in public service. She is especially concerned with the rising number of women who are incarcerated in this state, and too many of the incarcerated population are members of minority groups. She hopes to someday develop public policy that will reduce the incarceration rates of women while effecting positive social change for children of these women.
---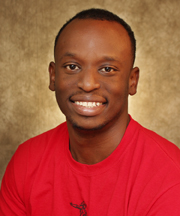 Jean De Dieu Nshimiyimana
Kigali, Rwanda Senior, Biology and Chemistry major
Jean De Dieu Nshimiyimana is a Pre-Med student who has served as a Co-Chair of the International Students organization here on campus. He co-chaired the annual Festival of Cultures event, served as a Northwestern Scholar Ambassador, and has been active in Science Department activities since he arrived on campus. He has been selected to serve as an Intern at the OU Health Sciences Center's Idea Network Biomedical Research Excellence summer program. Jean plans to pursue a medical degree and return to his home country of Rwanda to work in the medical field.
---
​The following reports and policies provide information about current student activities and organizations and informative guidance for prospective students. For more information, please contact the Office of Student Affairs.
Northwestern Oklahoma State University provides a number of activities for the students whether it's an event sponsored by the Student Government Association, campus clubs, music and theatre programs, athletics and more.
University Relations and Athletics staff take a number of photos that show the events and activities available to our students.
Photos can be viewed at:
(includes links to past years of photos, Commencement and Homecoming)
International Student Activities
Heritage Month Activities
Oklahoma Louis Stokes Alliance for Minority Participation
Office of Recruitment Report
Office of Students and Housing Report
Office of Student Success and Counseling Report
Enrollment Management Plan