Diversity at Northwestern
Student Affairs and Activities
Student organizations and activities range from Athletics, Band, Choir, Theater, Student Government, Honor Societies, Greek Life and many others. The list of various organizations and the complete description and purpose of each organization can be found in the Undergraduate Catalog.
The campus community strives to provide ample opportunity for inclusiveness and engagement for all students. The various academic departments, athletics, and the Student Affairs staff are responsible for student activities and student participation in officially recognized university organizations and events.
---
Northwestern's Student Demographics
Hispanic Student Population Percentage - 9.02%

Black Student Population Percentage - 6.92%

Native American Student Population Percentage - 6.54%

International Student Population Percentage - 2.62%

Asian Student Population Percentage - 0.62%

Gender - Female 59.69%

Average Student Age - 24

Traditional Student Population - 75% of the total undergraduate population is 23 years of age and under
​(NWOSU Fact Book, 2018)
---
Champions of Diversity - Students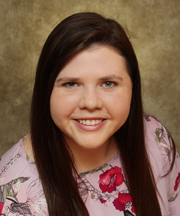 Megan Brown
Blackwell, OK, Senior, Elementary Education
Megan is a senior elementary education major who has served as a member of the Student Oklahoma Education Association, volunteer for Faith Center – Alva, and worked as the Education Building Assistant. She participated in the Outreach to Teach event where she helped clean up and repair a low income school in the city of Tulsa, Oklahoma. She has completed field experience in diverse schools, will student teach in the fall of 2019 in Ponca City, and hopes to obtain a teaching position upon graduation to continue to impact students in Oklahoma public schools.
---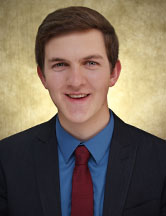 Ethan Sacket
Aline, OK, Junior, Business Administration
Ethan Sacket, a business administration major serving as the Vice President for the Student Government Association on campus, is active with the International Student Association and serves as a Resident Assistant, a tutor for high school students through Upward Bound, and a mentor to elementary students. After being involved in the President's Leadership Class last year, he was selected to serve as one of the two mentors for this year's President's Leadership Class as well as a Northwestern Scholar Ambassador, and he will be coordinating Camp Ranger this summer. He hopes to start a nonprofit that encourages youth involvement in communities, and he is passionate about his church's outreach program that helps the Marshallese population acclimate to their new community of Enid; he presented his research on the impact of Marshallese migration on Northwest Oklahoma at the MBAA International Conference in Chicago this spring. To Ethan, diversity with inclusion is a crucial aspect of any environment, as it allows for more connection, innovation, and understanding, which is why he works to ensure all students at NWOSU feel accepted, included, and valued.
---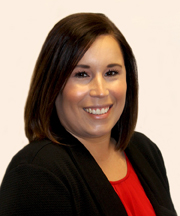 Ryan Gantt
Enid Senior, Elementary Education
Ryan Gantt, a senior education major on the Enid campus serves as the secretary of the Enid Leadership Council, a member of Conserving Our Ranger Environment (CORE), and is an active member of the Student Oklahoma Education Association (SOEA). The time that Ryan has spent in SOEA has allowed her to provide outreach work to different schools in the surrounding areas. This opportunity has allowed her to see diversity of different types in the Oklahoma school system. As a result, Ryan has developed a passion for being a voice for assuring that every student is provided a great education, no matter where they may come from. After graduation, Ryan intends to teach in the Tulsa Public School system. Here, she hopes to be challenged in her new career, as well as find a platform where she can be a voice for the equal education of all students. Ryan believes that diversity is a gateway to an abundance of knowledge. Learning from those around us is some of the greatest knowledge a person can acquire. This is why Ryan finds it crucial that diversity is a subject of importance on the NWOSU campuses. As future college graduates, we need to be prepared to be able to connect with, understand, and learn from the people we meet, no matter what field we may go into.
---
​The following reports and policies provide information about current student activities and organizations and informative guidance for prospective students. For more information, please contact the Office of Student Affairs and Enrollment Management.
Northwestern Oklahoma State University provides a number of activities for the students whether it's an event sponsored by the Student Government Association, campus clubs, music and theatre programs, athletics and more.
University Relations and Athletics staff take a number of photos that show the events and activities available to our students.
Photos can be viewed at:
(includes links to past years of photos, Commencement and Homecoming)
University Relations web page - www.nwosu.edu/university-relations
Heritage Month Activities
Oklahoma Louis Stokes Alliance for Minority Participation
Student Services & Housing
Student Success, Counseling/Career Services
Enrollment Management Plan