Academics

Northwestern provides a quality and affordable education to all students. Our academic goals are driven through our Mission Statement, which embraces ethical leadership and service, critical thinking and fiscal responsibility.
Our faculty focus on teaching, not research, allowing them time to provide personal attention to you, providing detailed academic advising and other forms of academic assistance. You will get to know your teachers, and they will get to know you.
Mission Statement
Northwestern Oklahoma State University provides quality educational and cultural opportunities to learners with diverse needs by cultivating ethical leadership and service, critical thinking and fiscal responsibility.
---
Accreditation
The University is accredited by the Higher Learning Commission. Other programs such as education, business, nursing and social work have specialized accreditations from national organizations. These include the Council for the Accreditation of Educator Preparation (CAEP), the Accreditation Commision for Education in Nursing (ACEN), the Council on Social Work Education (CSWE), and the Accreditation Council for Business Schools and Programs (ACBSP). The Charles Morton Share Trust Division of Nursing's programs are approved by the Oklahoma Board of Nursing.
---
15 to Finish
Northwestern promotes the Complete College America initiative of 15 to Finish, encouraging students to enroll in at least 15 credit hours each semester (30 credits per academic year) so students stay on track to graduate on time.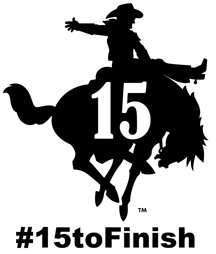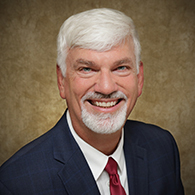 Vice President for Academics
At Northwestern, we take great pride in the quality of education provided to students with a variety of interests and aspirations. At the heart of that education is a highly committed and qualified faculty who provide instruction on our main campus in Alva as well as at our Enid and Woodward locations, at the University Center in Ponca City, by ITV to students at additional and concurrent sites, and through online courses to students in a variety of locations. Sixty-six percent of full-time faculty members hold the doctoral degree, and 70 percent hold a terminal degree. This level of expertise, coupled with a student-faculty ratio of 14 to 1, allows the faculty to provide students with the support and experiences that they need to be successful.
We hope that you will be one of those Ranger success stories now or in the future!
Dr. James Bell
Herod Hall, second floor
(580) 327-8406
JLBell@nwosu.edu
---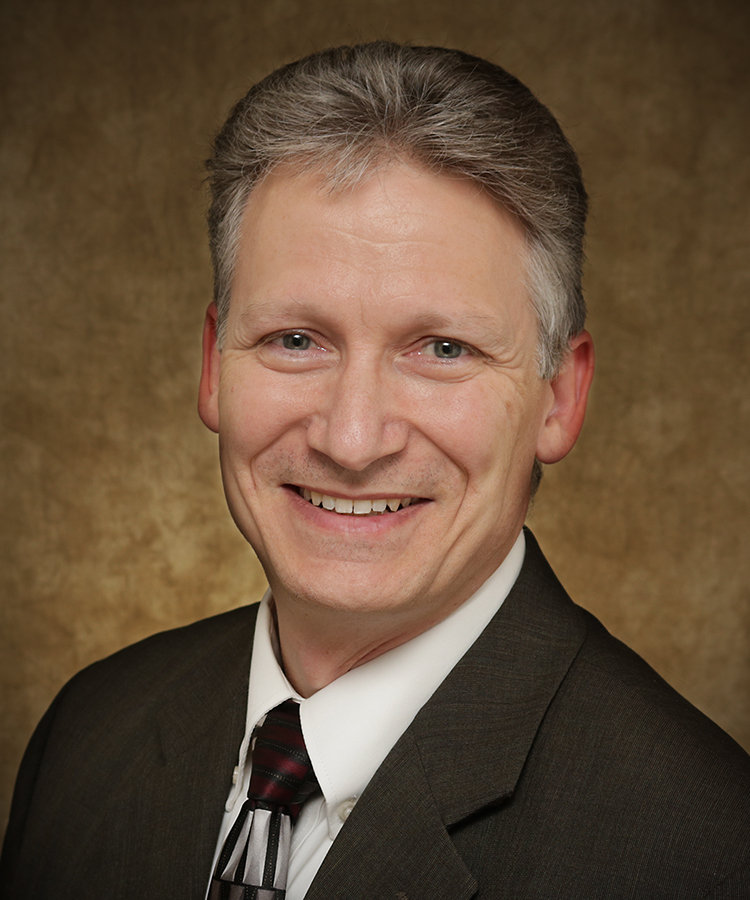 Dean of Faculty
At Northwestern Oklahoma State University, our academic departments and divisions offer a wealth of opportunity for our students. Whether you are a concurrent student in high school, a graduating high school senior, a first-generation college student, a transfer student, or an adult learner returning to the classroom, Northwestern has the means to help you achieve your professional goals! Evidence of this includes our numerous student support programs, extensive student scholarship offerings, a dedicated faculty, and a growing number of program collaborations diversifying available degree pathways.
The highly supportive environment we strive to maintain for our students is reflective of our efforts to nourish faculty aspirations as well. While Northwestern embraces teaching as the primary role as an institution, we also value and recognize the merits of professional activity of our faculty. Supporting the efforts of our faculty strengthens their professional and teaching repertoires, Northwestern as a whole, and ultimately benefits our students.
With genuine excitement, we sincerely hope you will consider Northwestern—Ride, Rangers, Ride!
Dr. Steven Maier
Ryerson Hall 211
Northwestern - Alva
(580) 327-8590
sjmaier@nwosu.edu
All degrees at Northwestern include general education requirements in the sciences, arts, humanities and a field of concentration (major).
Bachelor of Arts (BA)
Bachelor of Science (BS)
Bachelor of Arts Education (BAEd)
Bachelor of Business Administration (BBA)
Bachelor of Music (BM)
Bachelor of Music Education (BMEd)
Bachelor of Science Education (BSEd)
Bachelor of Science in Nursing (BSN)
Bachelor of Social Work (BSW)
Bachelor of Applied Arts and Sciences (BAAS)
Master of Arts in American Studies (MA)
Master of Arts in Heritage Tourism & Conservation
Master of Counseling Psychology (MCP)
Master of General Psychology (MS)
Master of Education (MEd)
Doctor of Nursing Practice (DNP)
---
---
More information can be found at Undergraduate Catalog, Graduate Catalog and Graduate Studies.
Northwestern's academic year consists of two semesters, fall and spring, and a summer session. The fall and spring semesters are each 16 weeks in length. The fall semester begins in mid-August and ends in early-December. The spring semester begins in mid-January and ends in early-May. The summer session begins the first week of June and ends the last week of July. Interim courses also are offered in December, January and May.
Students pursuing undergraduate degree programs are classified by the number of semester hours of credit earned. Hours that are excluded include developmental courses taught below college level and courses in which "F" grades are received. Listed below are the criteria used in the classification process:
Freshman: fewer than 31 hours
Sophomore: 31-60 hours
Junior: 61-90 hours
Senior: 91 + hours
General Education Requirements
The General Education program at Northwestern provides a foundation for all degree programs and offers opportunities for students to develop competencies in critical thinking, leadership and literacy. You will want to concentrate on taking these requirements early in your college career.
General Education classes are required of all students for graduation. Some degree programs require specific general education courses. Students should consult the department sections in the Undergraduate Catalog for specific courses in General Education required for majors.
Bachelor's degrees are available in more than 40 areas of study.
Most popular degree programs:
Health and Sports Science Education
Business Administration
Nursing
Agriculture
Education
Psychology
Biology
Accounting
Computer Science
Criminal Justice
The student-faculty ratio is 15 to 1.
Total Campus Enrollment (Fall 2022): 1,849
48% of Fall 2021 Enrollment was made up of First-Generation Students
60% of the people enrolled in 2021 were female
More than two-thirds of college students change their majors at least once during their college careers.
Undecided? While completing your general education requirements, add a few electives. You might discover a path to your future.
Additional facts about Northwestern may be found in the NWOSU Factbook.
Critical Occupations Information
Licensure Disclosure General Statement
Northwestern Oklahoma State University offers programs that lead to licensure or certification in nursing, education, social work, and counseling. For students considering programs with a goal of certification or licensure in states other than Oklahoma, please contact your state's appropriate licensing agency to obtain requirements. Further disclosure information can be located on our program's individual webpage.