Recruitment Office
OFFICE OF RECRUITMENT
What is it really like to attend Northwestern? Ask us! We have been where you are now – looking for a college home where you can:
find quality academic programs allowing you to earn a great education without breaking the bank

feel safe on campus and in the community

find others with similar interests to help you feel like you "fit in"

interact with faculty, staff, administration and community members who care about you like you are one of the family
We can answer your questions because many of us are Northwestern alumni, or we've been around the University long enough to know what it means to Be A Ranger.
We want to help you with your academic goals no matter whether you're an incoming freshman, a transfer student, an International student, looking for online or graduate school options or if you'd like to get a head start on your college career as a junior or senior in high school as a concurrent student.
Contact us at recruit@nwosu.edu with your questions, and we can't wait to see you when we're out on the road visiting your school or attending a College Fair in your area.
Most importantly, we look forward to seeing you on campus, so go ahead and schedule that campus visit or look in at our virtual campus tour!
---
Meet Our Staff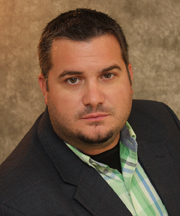 Matt Adair
Assistant Dean of Student Affairs and Recruitment
Ryerson Hall 117
(580) 327-8418
wmadair@nwosu.edu
---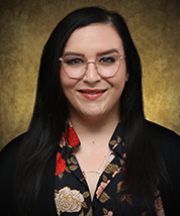 Tylar Thompson
Admissions Counselor/Recruiter
Ryerson Hall 117
(580) 327-8544
tpthompson@nwosu.edu
---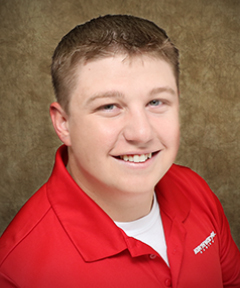 Hadley Skaggs
Admissions Counselor/Recruiter
Ryerson Hall 117
(580) 327-8545
hrskaggs@nwosu.edu
---
George Rutherford
Admissions Counselor/Recruiter
Ryerson Hall 117
(580) 327-8543
grrutherford@nwosu.edu
---

Admissions Counselor/Recruiter
Ryerson Hall 117
(580) 327-8446
@nwosu.edu
---


Michelle Willson
Recruitment Secretary
Ryerson Hall 117
(580) 327-8546
mdwillson@nwosu.edu
---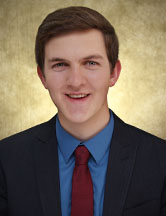 Ethan Sacket
Transfer Recruiter
Ryerson Hall 142
(580) 327-8606
(580) 327-8413 - Fax
transfer@nwosu.edu
---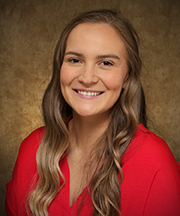 Natalie Nichols
International Student Advisor
Ryerson Hall 126
(580) 327-8414
(580) 327-8413 (FAX)
nmnichols@nwosu.edu
international@nwosu.edu
When we visit you at your high school or recruitment event, we all share our own personal Northwestern experiences as students here, but a few of the other highlights we want to make sure you know about include:
Great Financial Aid and Scholarship program available

How you can get a big bang for your buck with the affordability/low costs of Northwestern

Personable and friendly/welcoming characteristics of our faculty, staff and administration who want to see you succeed

Getting involved on campus and making friends will make you want to stay at Northwestern

Teachers will know you by name – even years after you were in their class

Quality of our degree programs and examples of alumni excelling in their fields

What our student life is like so these activities can help you grow outside the classroom while having fun – athletic events, music and theatre events, campus club activities and just what it's like to live on campus

We want to know what you are passionate about-what you want to do, and how you can achieve it at Northwestern
Campus Safety is of high importance to Northwestern, so when we learned that Backgroundchecks.org ranked the university among the safest public and private colleges in Oklahoma for 2016, we were pleased.
The Campus Police office is centrally located in the Student Center within easy walking distance to or from any location on campus. The office is open 24 hours a day, seven days a week, and an officer always is available and on-call.