Student Services
Title III / LASSO Project
Enhancing Student Success, Engagement and Purpose-Driven Education
What does LASSO stand for?
Leadership, Academic Success, Superior Outcomes
What is our Mission?
The mission of the Northwestern Oklahoma State Title III/LASSO Project is to provide support services to first-time/full-time and continuing students by promoting student engagement and academic success while providing guidance to cope with experiences and challenges encountered during the collegiate journey. The Title III/LASSO Project aims to improve student retention and graduation rates, promoting overall student success.
CONTACTS: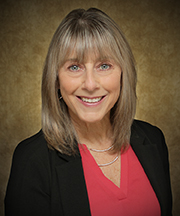 Lisa Cline
Title III/LASSO Project Director
Ryerson Hall 142
Northwestern Oklahoma State University
(580) 327-8131
lifranz@nwosu.edu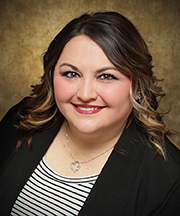 Julie Lehr
LASSO Center Learning Coach
Ryerson Hall 145
Northwestern Oklahoma State University
(580) 327-8132
jalehr@nwosu.edu
Taylor Phillips
LASSO Center Career Coach
Ryerson Hall 145
Northwestern Oklahoma State University
(580) 327-8133
tnphillips@nwosu.edu
LASSO Student Resource Center
Ryerson Hall 145
Northwestern Oklahoma State University
---
Testimonials:
"One of the main things I've liked about LASSO is that no matter the time between my classes, I can always rely on their door being open. Whether it is a sofa I can rest on, or the same sofa I can do class work on, or a shoulder to lean on for support, it is their reliability I can… well, rely on! Each of them holds a nuance in discussion that I enjoy interacting with and sometimes challenging in my own way. And to said challenge, they never back down!"
---
"It just felt comfortable and safe knowing that I had people at the college that I could trust to help me with scheduling my classes for next semester, as well had somewhere I could turn to for help. Not only education but personal experience, too. It's like a home away from home!"
---
"I've gone into the LASSO center many times for lots of different reasons. Every time I've gone in I leave with the help or advice I needed."
The Title III/LASSO Project serves first-time, full-time students, as well as, continuing students who are seeking support and guidance to help overcome academic and nonacademic concerns. Through the LASSO Student Resource Center, participants will receive personalized coaching and advising, along with enhanced career counseling.
NWOSU LASSO Center is actively involved in implementing Complete College America's Purpose First Strategy through Career Exploration, Academic Structures, and the First Year Experience.
What Services Do We Provide?
The Title III/LASSO Project exists to help you, the student, by providing educational support, assisting you with choosing a major, providing dedicated career counseling, providing academic advising, assistance with academic issues, and offering you overall support when obstacles seem to be keeping you from your educational goals. We know that trying to incorporate college life into your daily routine can definitely present challenges. The Title III/LASSO Project's holistic approach is designed to provide you with the tools to make informed decisions, cope and rise above challenges and stay on-track leading to the goal of retention, degree completion and graduation!
Career Exploration
The LASSO Center Career Coach informs student choice by providing relevant job-market information such as job demand, benefits, associated skills, and education requirements. Workshops and Career Fairs are also held to help you connect with faculty and business owners to learn more about how coursework aligns with potential careers.
The LASSO Center Career Coach meets one-on-one with students to help them develop a career path plan that is tailored to their interests, values, and goals and how to connect with career aligned organizations on and off campus.
The LASSO Center Career Coach has taken a Facilitating Career Development course through NCDA (National Career Developement Association) and completed the requirements for Certified Career Services Provider.
Academic Structures
The LASSO Center Coaches prioritize staying up to date with current majors and requirements for graduation, as well as how to effectively advise you to help you create milestones for each year of study.
First Year Experience
NWOSU requires that all students go through Ranger Connection, a first-year experience course for students. Our LASSO Center Student Coaches teach Ranger Connection classes and require that you complete a career exploration assignment and select a major by the end of the semester.
The LASSO Center Student Coaches and Career Coach regularly meet with students to ensure that you are on track to meet their education and career goals, attending classes, and making sure you are confident in their major and career path decisions by informing them with up-to-date information in their chosen career fields.
The LASSO Center meets with other Ranger Connection Teachers to discuss what has and has not worked in the past with the first-year experience and work together to design competencies that relate to career outcomes and student success.
How Our Learning Coaches Can Help
LASSO Center Learning Coaches are assigned to help you with:
Academic advisement and course registration/enrollment process.

The development and implementation of education plans of action and making sure you are on-track to graduate.

Academic progress and connecting with the appropriate support services necessary to help you be successful.

Goal-setting, decision-making and problem-solving skills.

Student engagement through Ranger Connection classes and helping you connect with individuals and groups throughout the campus community.

Guidance and support in overcoming academic and nonacademic challenges.
How Our Career Coach Can Help
LASSO Center Career Coach will provide assistance to help you:
Explore career and degree options, especially if you are "undecided" on a major, through the use of My Majors and Focus 2 Career resources, as well as, Ranger Connection class discussions and presentations.

Connect with the appropriate on and off campus support to help you make informed decisions when considering a degree and career opportunities.

Build a strong link between your educational and career goals by developing and implementing plans of action and evaluating the process to make sure you are staying on-track to achieve your goals.

Persevere by providing guidance, support and motivation to assure you are heading in the right direction towards graduation and your career path.

Assistance with Job and Life Skills such as Resume Building, Interviewing Well, and Finding Internships.

---

For additional career help, please refer to our Career Book. For additional help, contact the Career Coach to schedule an appointment. If you would like to take interest assessments, click the tab "additional resources."
Student Lingo is a video resource for students to support student learning, personal growth, and health and wellness. Topics include: time management, stress management, study skills, budgeting, how to take tests and more. Click here to set up your free account and start accessing the videos!
If you are undecided on your major, or you would like to know more about your interests, values and more, take the following assessments.

MyMajors
If you do not have a MyMajors account, you will need to set up an account.
---
Focus2Career
For Focus2Career, you will need to create an account with your email and a password. When it asks for an access code, type "LASSO."
---
For an overview of resume help, click to download the resume packet below.
---
For additional career help, please refer to our Career Book. For additional help, contact the Career Coach to schedule an appointment.
---
Follow us on Facebook and Instagram: @nwosu_lasso
What Can I Do with a Major in?:
If you would like to take a look at a Degree Plan of Study for your desired major, click the link below.