School of Professional Studies
Agriculture Department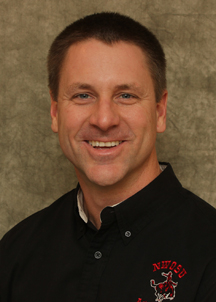 Greetings from Northwestern Oklahoma State University in Alva, Oklahoma, home of the Rangers! We are pleased about your interest in our Agriculture Department and are confident that you will find Northwestern to be a great place to continue your education.
Northwestern in general, and the Agriculture Department in particular, offer courses that are directed to and for students. We are proud to say that you are never just another face in the crowd at Northwestern. The number of students in each class is generally small, which ensures excellent student-to-faculty interaction, and helps foster the close-knit atmosphere that so many agriculture students desire. Additionally, the agricultural student body is made up of individuals from many different states, countries, and backgrounds, providing students with opportunities to develop lifelong friendships with people from literally around the world.
We are proud of the resources available to our students at Northwestern. The Agriculture Department offers Bachelor of Science degrees in Agriculture and Agriculture Education, both of which prepare students for bright careers. Students majoring in Agriculture have the opportunity to choose a minor from areas that include Business, Entrepreneurship, Biology and many others. In addition, students studying Agriculture Education will be fully prepared to obtain certification and licensure and begin teaching agriculture in our Oklahoma high schools.
Another major strength of the Agriculture Department at Northwestern is the opportunity for students to combine academic efforts with practical experiences at our University Farm. Ultimately, our goal at Northwestern is to prepare our graduates for dynamic careers in agricultural business and production agriculture in order to feed, clothe, and fuel our nation and our world.
If you have questions about Northwestern and our agriculture programs, I encourage you to contact me or our Office of Recruitment today to set up a campus tour. We look forward to helping you reach your educational goals.
s/Dr. Dean Scarbrough, Chair
---
---
Contact:
Dr. Dean Scarbrough, Chair
Professor of Agriculture
Jesse Dunn 106
Northwestern-Alva
(580) 327-8487
dascarbrough@nwosu.edu
---
Clubs:
---
Student Spotlight
Cole Anderson, Mountain Home, Arkansas, Senior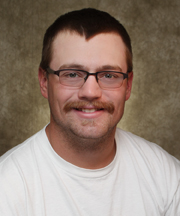 "I love Northwestern's Agriculture program because my instructors bring a tremendous amount of knowledge to the table. These individuals have allowed me to gain lifelong knowledge and have connections all over in the lifestyle I know and love."
Haylie Pegelow, Bucklin, Kansas, 2018 Graduate
"I love Northwestern's Agriculture Department because of the professors, the hands on learning, and the opportunities that are provided. Professors are always willing to help students and are eager to share their knowledge with others. With what I've learned from my professors and the Ag Industry, I can venture out and share my knowledge with others. I have a love for Agriculture and that's something that'll never change."
Agriculture
Agriculture Education
For a detailed look at the course requirements and descriptions for these degrees, please see the Undergraduate Catalog.
Careers in Agriculture
Students graduating with a degree in Agriculture from Northwestern gain employment in many different areas of the agriculture industry. Many choose to pursue careers in agricultural lending, grain production & management, crop consulting, or animal production. Others choose to return home to the family farm / ranch, or opt to start their own agriculture-related businesses.
The demand for college graduates in the field of Agriculture is great, and this trend will continue as long as people rely on agricultural products for food, fiber, and fuel.
Search for ideas on what you can do with this major: http://whatcanidowiththismajor.com/info.html
Departmental Program Highlights
100% job placement for Ag. Ed. graduates
NW Ag. interns are offered full-time,

industry positions upon graduation

Ag. degrees are very versatile, leading to careers ranging from banking to real estate

Starting salaries average over $40,000

for Ag. graduates

All faculty have working experience

in production agriculture

Blake Kennedy (2019) American Star

in Agribusiness

Bridger Anderson (2019) College National Finals Rodeo (CNFR) Steer Wrestling Champion

Taylor Munsell (2019) CNFR Breakaway Roping Champion

Dr. Mindi Clark (2017) Significant Woman in OK Agriculture by the OK Dept. of Ag, Food & Forestry and OSU
In addition to classrooms located on the Alva campus, Northwestern's Agriculture program currently has a working University Farm, located approximately 8 miles southwest of the city of Alva. The 320-acre farm consists of both tillable wheat ground and mixed-grass prairie. Improved buildings include a 16-crate swine farrowing barn, hay & equipment barns, cattle working facilities, classrooms, and the Wisdom Family Agriculture Education Building.
Student Learning Outcomes
SLOs - Agriculture Department
Students will characterize / differentiate between species of, and anatomical features of, agriculturally important animals.
Students will design, create, and defend practical feed rations for domestic livestock.
Students analyze and effectively communicate important concepts in agronomy and animal science.
Students will characterize / differentiate between species of, and morphological structures of, agriculturally important plant species.