Student Services
J.R. HOLDER WELLNESS CENTER
The J.R. Holder Wellness Center is a 42,000 square foot facility that houses many features including an indoor track, racquetball courts, Cybex resistance equipment, and 15 pieces of cardiovascular equipment. Each locker room has ventilated lockers, showers, and a steam sauna. The Yvonne Carmichael Aquatics Center has a four-lane, 25-meter lap pool and a hot tub. Other amenities offered at the Wellness Center include personal training, massage therapy and daily exercise classes.
The Wellness Center provides an environment that will contribute to the process of wellness and further enhance the dimensions of being of multiple populations. The focus is on the process. Healthy lifestyles, rather than what a person can do, constitute process. If a person does the process (i.e., adopting a healthy lifestyle), positive changes will occur to the extent that change is possible for that person. Healthy lifestyles are within a person's individual control. Any person can benefit from lifestyle change, and any person can change a lifestyle. These lifestyle changes will make a difference in health, fitness and wellness for all people.
---
HOURS OF OPERATION
Monday-Friday, 6 am - 9 pm
Saturday, 9 am - 3 pm
Sunday, 4 pm - 8 pm
CONTACT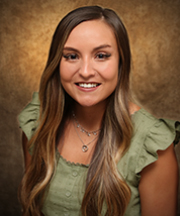 Olivia Yandel
Director of J. R. Holder Wellness Center
Northwestern - Alva
(580) 327-8109
oayandel@nwosu.edu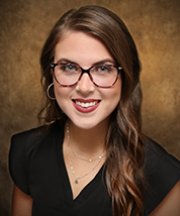 Bailie Gooch
Assistant Director of J. R. Holder Wellness Center
Northwestern - Alva
(580) 327-8105
begooch@nwosu.edu
Questions? Email us at welly@nwosu.edu
---
Mission Statement
Wellness is not simply a concept to be applied at an individual level, nor is it exclusive to those in the medical and health profession. Wellness is a continual process that should include Northwestern Oklahoma State University students, employees and citizens of the community. It should be cooperative efforts in helping people improve all five dimensions of being: physical, mental, emotional, social and spiritual.
MEMBERSHIP ELIGIBILITY AND RULES
Each member will be required to present a valid membership ID at the front desk before admittance will be allowed. Paperwork must be completed before you are allowed to use the facility. You will not be able to use the facility if you do not have your scan card. Replacement cards are available for $2.00.
ELIGIBILITY REQUIREMENTS
1. Northwestern full-time students who have filled out paperwork and possess a current student ID.
2. Full-time employees of Northwestern who possess a valid employee ID.
3. Any person 16 years of age or older who possesses a valid membership.
4. Any person ages 11-16 who is accompanied by their parent. *Parent must possess a family membership. (Family is defined as spouse, and natural and adopted children under the age of 18, or 25 if currently enrolled in college and living in the same household.)
5. Any person who is referred to the Wellness Center by a physician for rehabilitation purposes must have a medical prescription.
6. Community members can purchase a membership and use the facility.
RULES
-Be respectful
-Bring clean shoes
-NO sleeveless shirts or crop tops
-Must bring ID scan card. If you do not have your scan card you will not be able to use the facility. A replacement card can be purchased for $2.00.
-NO hats or denim
-Children must be 11 years old to use the facility with a parent in the same area within the facility. Children that are 16 or older can use the facility without a parent.
-Pool closes 30 minutes before the rest of the facility.
MEMBERSHIP PRICES
Individual monthly membership
Monthly $25 6 month $125 Year $250
Family Membership
In order to qualify for a family membership, there must be a husband and wife, and their biological or legally adopted children. Children must be under the age of 25 and living in the same household.
Monthly $45 6 month $225 Year $450
Medical
You must present a doctor's written medical prescription at the time of registering for a membership. Effective July 1, 2019, a medical prescription will be $25.00 for three months.
*Corporate rates are available for those who qualify
Please see the front desk for more information on membership rates.
For those who would like the guidance and the motivation of a fitness expert, the Wellness Center can provide you with your own personal trainer who can help you learn how to get in shape safely and effectively. You and your trainer can arrange workouts at a variety of times on an hourly fee basis.
Current Personal Trainers are: Bailie Gooch and Harley Mullins
---
INDIVIDUAL PACKAGE RATES
$25 per session
Discounts available for Medicaid/Medicare recipients. See director for details.
For more information call 580-327-8100
FITNESS AND WELLNESS CLASSES
Fitness and wellness classes, at the Wellness Center, are free with your membership.

BodyBURN
Monday/Wednesday/Friday at Noon
Instructor: Bailie
BodyBURN is a full body interval style workout. By using everything from ladders, bosu balls, body bars, kettle bells and much more you will improve your cardiovascular fitness, strength, energy and overall fitness level. This class is designed to allow you to change clothes, exercise and get back to work without missing a beat. Designed for all fitness levels.
Indoor Rhythm Cycling
Tuesday/Thursday at Noon
Instructor: Olivia
Indoor rhythm cycling is a class that is designed to be an individually paced journey to mental and physical well being. By adjusting the resistance knob on your bike, all fitness levels can participate and work at your own individualized fitness level while being motivated and encouraged in a group setting. Join Olivia on the bike, as she guides you through various hills, intervals, sprints and choreography rides that are fun, upbeat and available to all fitness levels.
Power Flow Yoga
Monday/Wednesday at 8 AM; Friday at 8:45 AM
Instructor: Lindsey
Join Lindsey for a vinyasa-style yoga class that will improved your strength and flexiblity, as well as teach you techniques to relieve stress and tension. All fitness levels are welcome, from beginner to advanced. Modifications for poses will be described and modeled!
Power Hour*
Monday/Wednesday at 5:15 PM
Instructor: Harley Mullins
Power Hour is an hour-long class that focuses on learning proper form and how to properly use the equipment within the facility. The goal of this class is to emPOWER you and help you gain confidence in the gym, all while getting a killer workout!
Butts and Guts*
Tuesday/Thursday at 5:15 PM
Instructor: Harley Mullins
Butts and Guts is an hour-long class that focuses on building and shaping the legs while also developing the core muscles. This class is for people of all levels whether you're an intermediate or beginner."
*"Power Hour" and "Butts and Gutts" will also rotate every Saturday at 10 AM
You can pick up a group fitness class schedule at the front desk.
FITNESS SERVICES AND EQUIPMENT
The Wellness Center offers a wide variety of group exercise classes taught by personal trainers and certified instructors. These classes are a free service to members of the Wellness Center. Also, aerobic videotapes may be checked out at the front desk.
AEROBIC ARENA
The Wellness Center's cardiovascular area contains 7 treadmills, 5 ellipticals, 4 upright bikes startionary bikes, 5 recumbent stationary bikes, 2 stair climbers, and a rower. There are also 18 televisions with FM transmitters that allow you to listen to the televisions through headphones.
WEIGHT TRAINING
Enjoy the use of our state-of-the-art Cybex equipment or the wide variety of free weights we have to offer. Our 18 Cybex machines are designed for your needs and safety. We also have squat racks, benches, and dumbbells.
*Young people, ages 11-16, may use the weight training facilities only under direct supervision of a parent.
RACQUETBALL CENTER
Our two regulation size racquetball courts can provide a great workout while still having fun! Courts may be reserved a day in advance through the front desk. Racquets, balls, and goggles are provided at no extra cost to members of the Wellness Center and can be checked out for use at the front desk.
INDOOR TRACK
The track has four lanes and is designed for running, jogging and walking. Faster runners should use the outside lanes and slower joggers and walkers should use the inside lane.
YVONNE CARMICHAEL AQUATIC CENTER AND LOCKERS
The Yvonne Carmichael Aquatic Center is located indoors. The Aquatic center features a pool and hot tub.
The pool is 25 meters in length and has five available lanes.
At least two lanes will be open for lap swimming.
Pool will be closed 30 minutes prior to the facility closing.
Sauna's are located in the locker room.
LOCKERS
Hallway and locker room lockers are available for check out during your use of the facility. You must return the key when you are finished.
VIP Package
If you wish to have a large locker and keep the locker key you can purchase a VIP package. This package is a additonal cost to your membership and is valid for a year.
VIP Package ($100) includes:
1 large locker room or hallway key
1 tshirt
5 guest passes
Please contact Olivia Yandel if you are interested in this membership.
POOL PARTY
Pool party cost varies on time rental and number of swimmers.
1 hour, 15 swimmers or less is $50.
Must have no more than 15 kids per lifeguard.
Extra lifeguard is $10 per hour.
Pool parties can only be held on Saturdays at 3:00 p.m. or Sundays before 4:00 p.m.
Pool parties must be scheduled no later than 1 week prior to the event.
*Call the front desk at 327-8100 for more information or to schedule a party.