Student Services
CAREER SERVICES- NWOSU- Alva Campus
Taylor Wilson, L.P.C. Director of Counseling & Career Services
Students wishing to work on-campus must present evidence of eligibility to participate using the Free Application for Federal Student Aid (FAFSA) Once the application is completed if you need assistance determining your eligibility contact the financial aid office.
Electronic Student Job Application- www.nwosu.edu/forms/student-job-application
NWOSU Departments Contact Information- www.nwosu.edu/uploads//student-services/counseling/career-services-work-study-jobs-alva-campus.pdf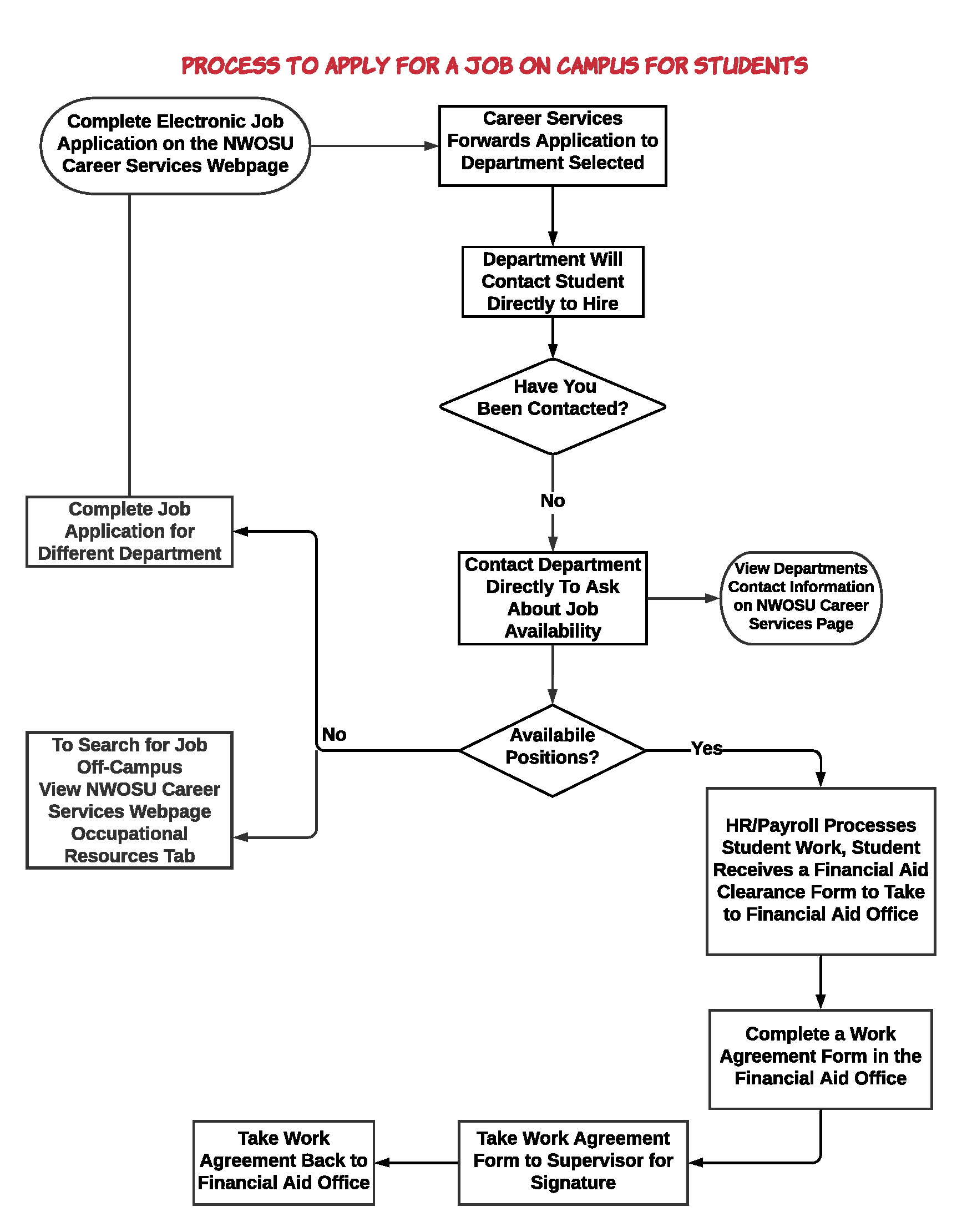 Alva- Daycare looking to hire a fulltime and possibly 1-2 part-time workers. Fulltime could be 30 or more hrs per week M-F. Parttime hrs will depend on your availability. Willing to try to work around NWOSU schedules. Must be able to pass a background check, get CPR/1st Aid certified, take the required training, be reliable, trustworthy, love and care for all ages of kids, and be responsible to be able to work alone when ratios are met if needed when I need to be gone. No evenings or weekends!! I have GREAT kids and parents....call or text 580.732.0505 if you would like to join us for funfilled busy days playing and caring for children!! Positions available immediately!!
---
Alva – In search of a full or part-time nanny for a 10-month-old. Monday-Friday (hours are flexible). Email Megan Patel at mlpatel@nwosu.edu for more information.
Spring 2020 Education Career Fair- Canceled

MyMajors web page to create an account to be assessed of your "best-fit" majors.
After completing this assessment, you will receive a list of your best-fit majors at Northwestern Oklahoma State University.
Aptitude:

Key indicator for future success and ability

Interests:

Understand your strengths and weakness
NWOSU Employment Outcomes