Student Services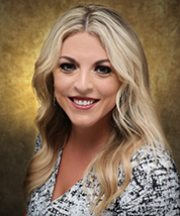 Taylor Wilson, L.P.C.
Director of Counseling & Career Services
Licensed Professional Counselor
Behavioral Health Wellness Coach
Northwestern Oklahoma State University
580.327.8547 / Tawilson@nwosu.edu

If you, or someone you know, is an imminent danger to themselves or danger to someone else, immediately call 911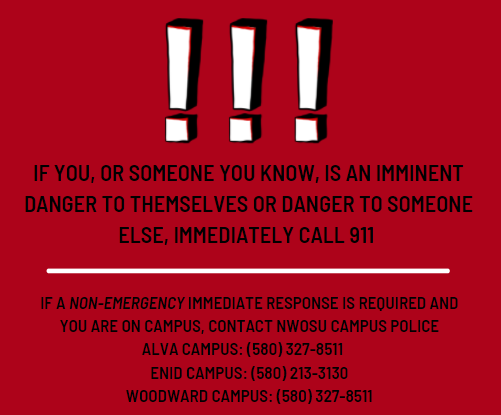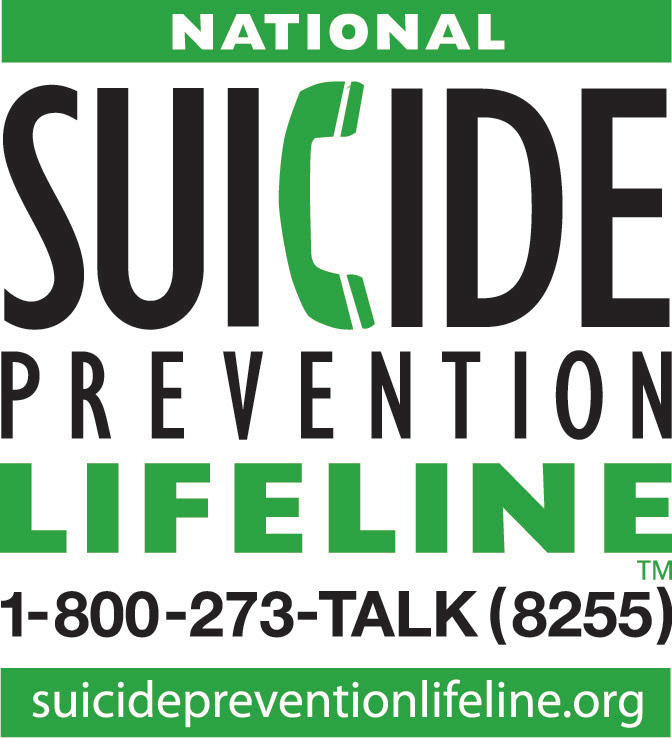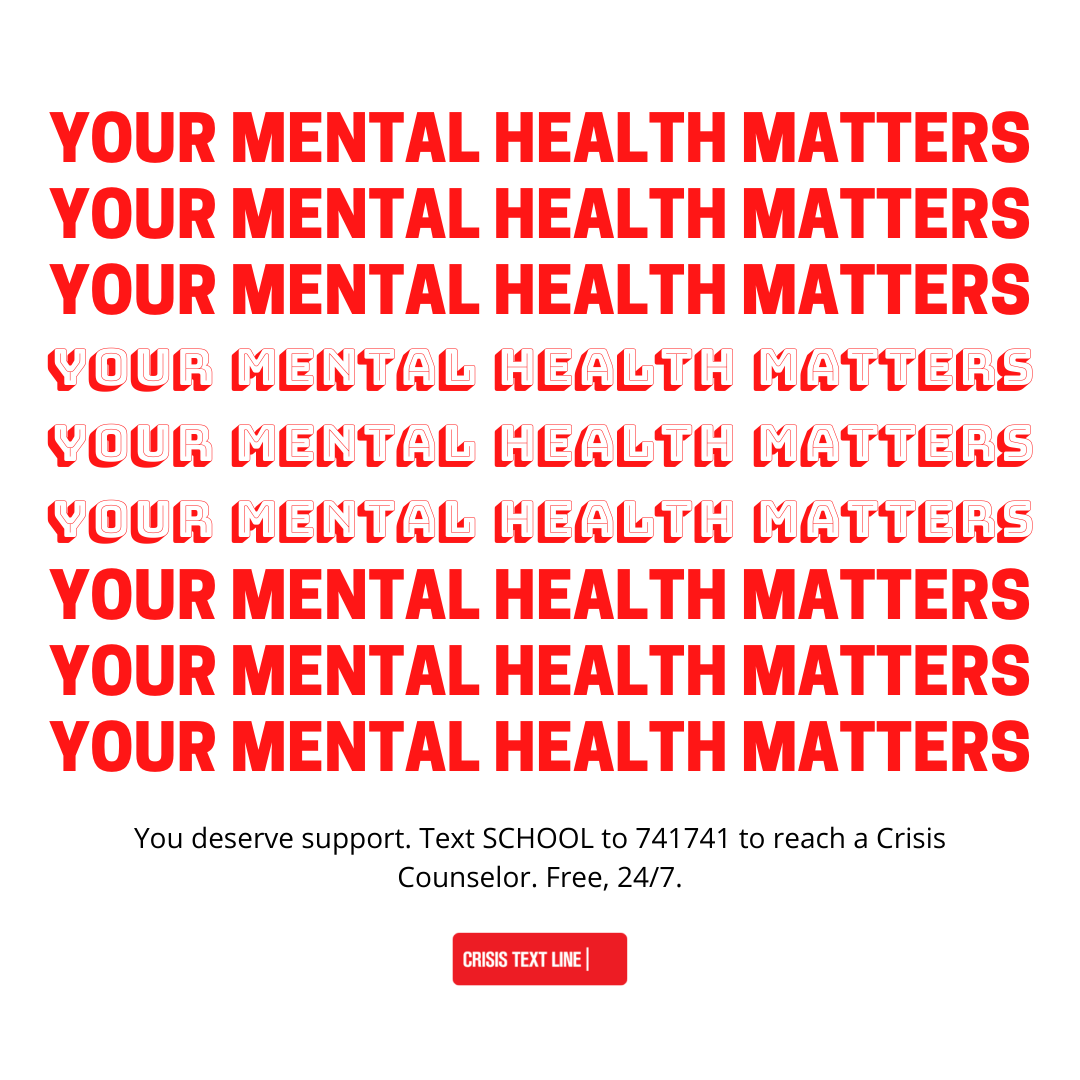 Crisis Text Line - Your mental health is just as important as your physical health. Crisis Text Line is available free, confidential, and 24/7.
Text SCHOOL to 741741 to connect with a Crisis Counselor. www.crisistextline.org/topics/school
---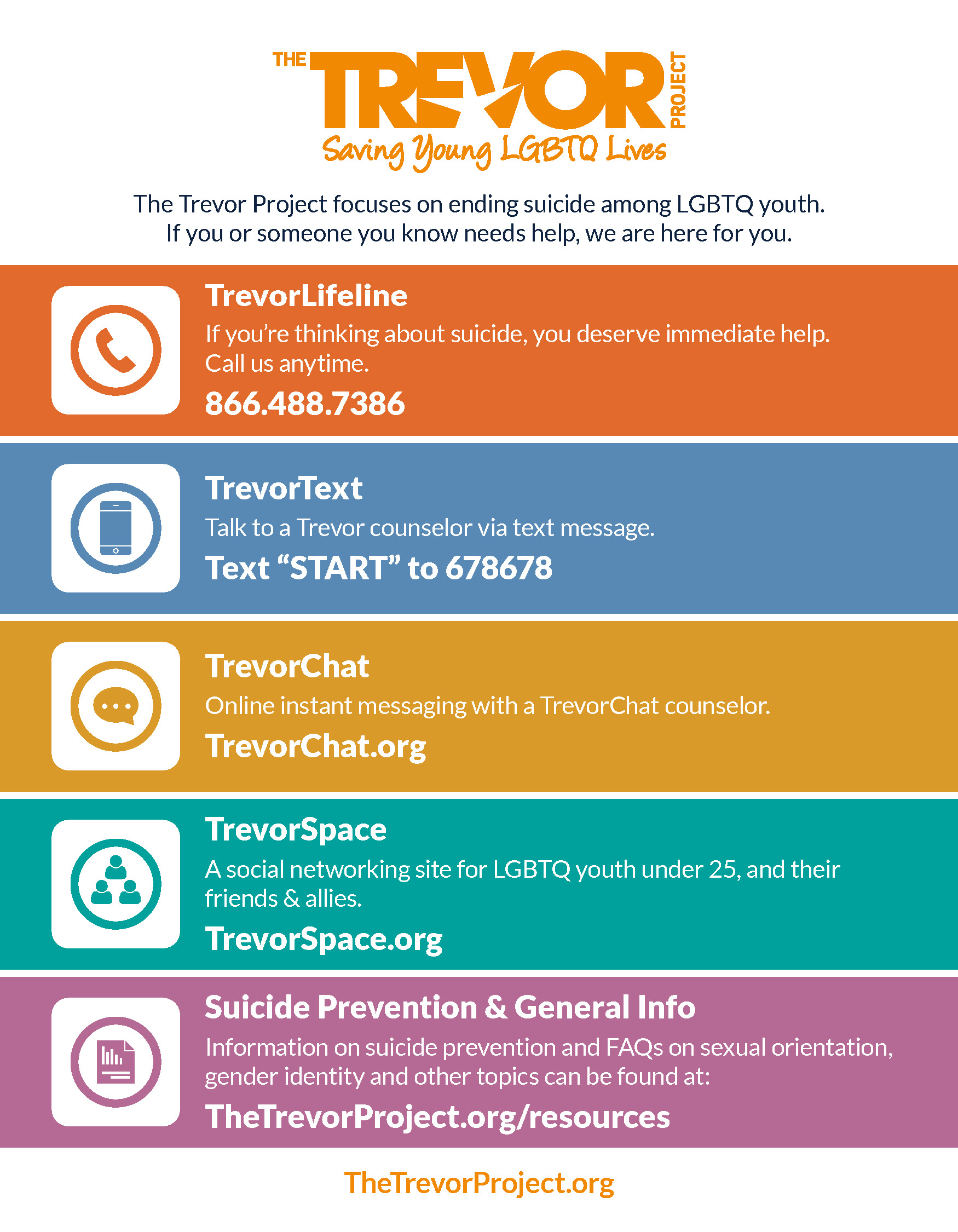 NWOSU Students- Counseling Services are free to all NWOSU currently enrolled students at Northwestern. In efforts to meet all students' demands, short-term free counseling sessions are offered to all students averaging from 4 to 6 sessions per semester.
The first appointment will be a brief screening to discuss counseling needs to determine the appropriate level of therapeutic care. Following the initial screening, recommendations will be made for the most beneficial route to help you with concerns. Suggestions can include short-term counseling on campus, referral to other campus resources, or long-term counseling off-campus community providers.
NWOSU Faculty & Staff- Northwestern Oklahoma State University Employee and Family Assistance Program provides NWOSU employees and their families with immediate, free confidential assistance. The Employee and Family Assistance Program is available 24 hours a day, seven days a week.
Phone- 888-293-6948
Website- workhealthlife.com/Standard3
Text- Text "MSEAP" to 53342
App- My EAP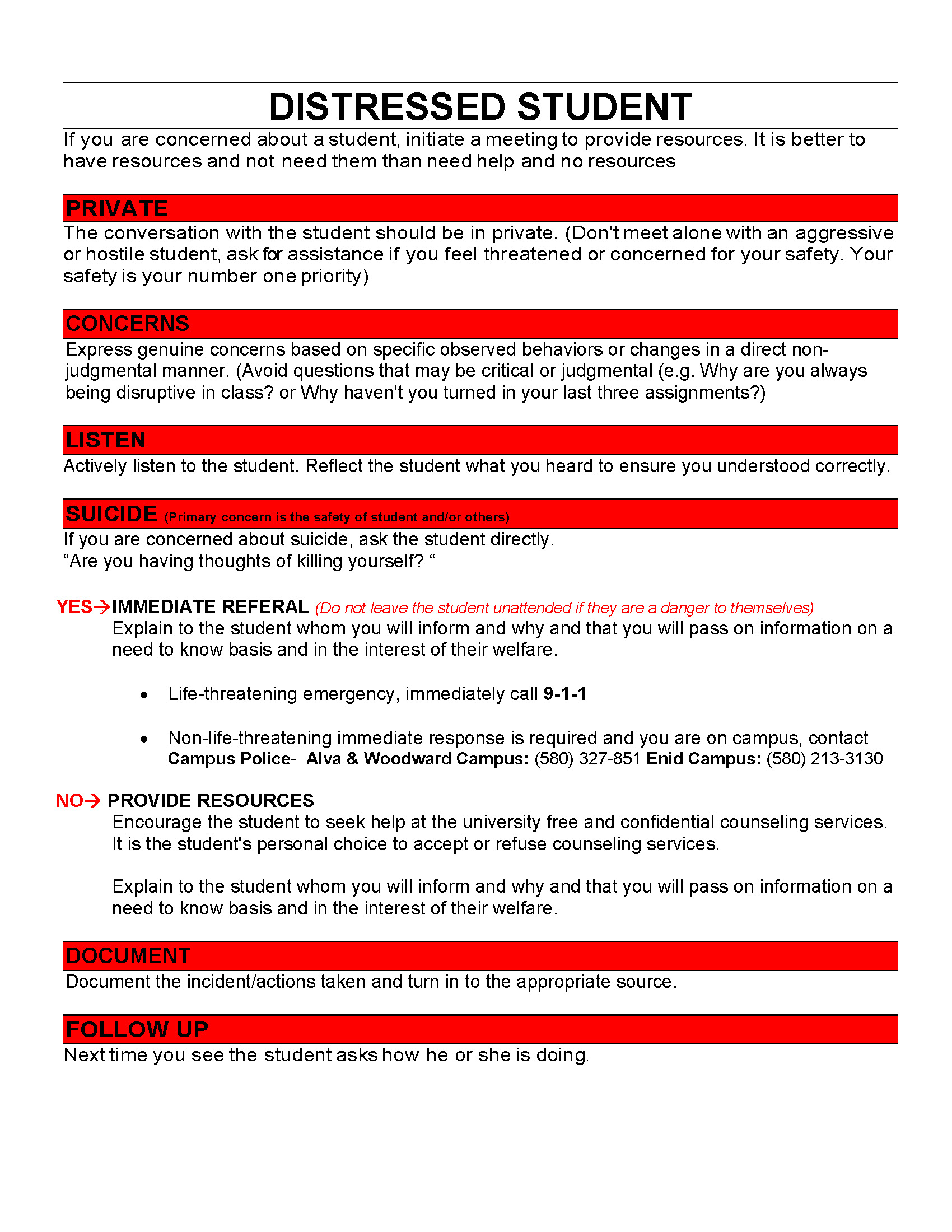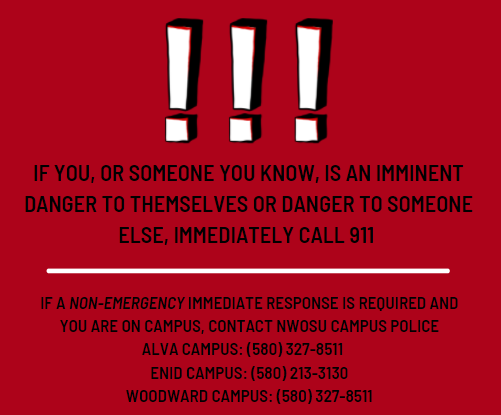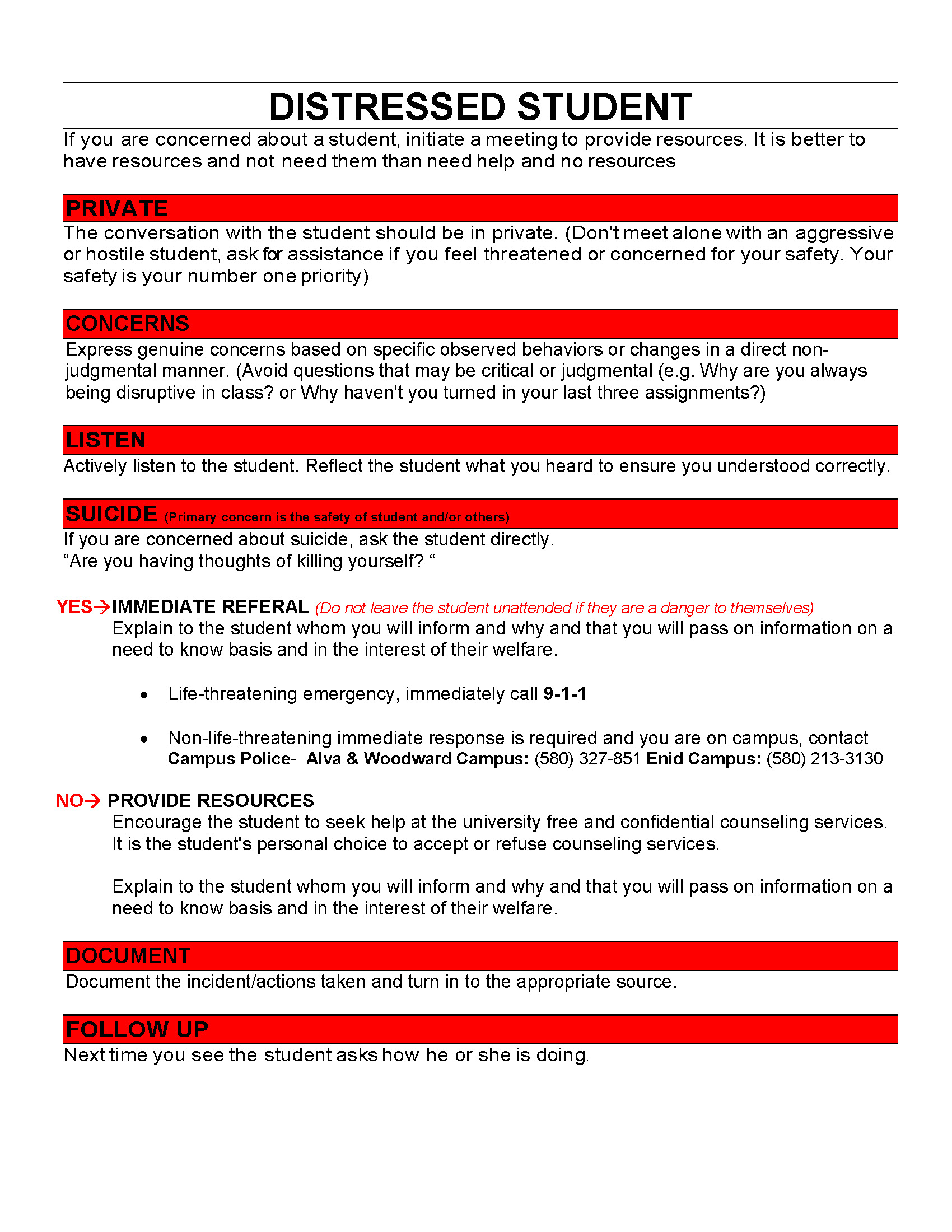 Alcohol eCHECKUP To Go
https://interwork.sdsu.edu/echeckup/usa/alc/coll/index.php?id=nwosu
Cannabis eCHECKUP To Go
https://interwork.sdsu.edu/echeckup/usa/mj/coll/index.php?id=nwosu
Sexual Violence Prevention eCHECKUP To Go
https://interwork.sdsu.edu/echeckup/svp/campus/nwosu
---
Kognito
https://kognitocampus.com/
https://www.nwosu.edu/student-services/counseling/counseling-faqs