Student Services
INTERNATIONAL STUDENT SERVICES
We are here to offer our assistance to International Students who are wishing to attend and graduate from Northwestern Oklahoma State University.
You can contact the office at (580) 327-8414, send a fax to (580) 327-8413 or email international@nwosu.edu.
You may use our postal address: Northwestern Oklahoma State University, International Student Advisor, Ryerson Hall 126, Alva, OK 73717.
A few of the responsibilities of the International Student Office include, but are not limited to:
International Student Admissions

Assigning I-20s for students who have met the application requirements

Academic Advising for International Students through their General Education courses

Educating students on maintaining their F-1 Status

Keeping students informed of their employment options

Assisting with any other International Student – related items

Transportation requests

Hosting International Student Association events, such as the Festival of Cultures
Northwestern is a great place to earn a quality and affordable education. We hope to add YOU to the Ranger Family for the upcoming semester!
CONTACT INFORMATION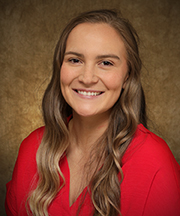 Natalie Nichols
International Student Advisor
Ryerson Hall 126
nmnichols@nwosu.edu
(580) 327-8414
(580) 327-8413 (FAX)
Northwestern - Alva
international@nwosu.edu