Apply for Admission
INTERNATIONAL STUDENTS
As you're searching for a university that will fulfill both your academic and financial needs, we hope you find that Northwestern can be your home away from home. Currently, Northwestern is home to 46 international students representing 19 different countries.
The ability to understand, speak, read and write English effectively is most important for any student wishing to study at Northwestern Oklahoma State University, because all lectures and examinations are conducted in English.
Northwestern is a great place to earn a quality and affordable education. We hope to add YOU to the Ranger Family for the upcoming semester!
CONTACT INFORMATION
Natalie Nichols
International Student Advisor
Administrative Assistant
Student Services
Ryerson Hall 126
Northwestern - Alva
(580) 327-8414
(580) 327-8413 (FAX)
nmnichols@nwosu.edu
---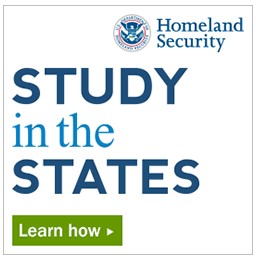 International Application for Admission
All international students, whether you're an incoming freshman or transfer, may apply online by using our Online Application for Admissions.
We accept international students for the Fall and Spring semesters only. We no longer accept students for summer semesters due to extremely limited course availability.
---
APPLICATION DEADLINES:
Applications received after the deadline date will be processed for the next available semester.
- Fall Semester (August to December): July 15
- Spring Semester (January to May): December 10

---

WHAT WE NEED FROM YOU:
International students applying to Northwestern as incoming freshmen or transfer students - below are a number of items we'll need from you:
1. International Student Application for Admission
Complete the online application

Each section of the application must be completed honestly.

Students may request their applications be updated for a future semester (up to two calendar years) if they are unable to attend Northwestern during the semester to which they initially applied.
The purpose of this form is to provide proof to Northwestern that you have the financial resources to cover the cost of the first year's institutional expenses. This document must be completed by both you and the guarantor.
3. Bank Statement from Financial Guarantor
If the guarantor's bank prefers to issue a letter, the letter should be issued on bank stationery and signed by a bank official. Monetary values need to be converted to the United States dollar.
4. Signed Statement of Understanding
5. English Proficiency Results (required by all students coming from an international high school, college or university)
NWOSU accepts the following for proof of English Proficiency:
TOEFL

Paper Based – 520 minimum score requirement

Computer Based – 190 minimum score requirement

Internet Based – 68 minimum score requirement

IELTS

6.0 minimum score requirement

If your country's primary language is English, you may submit a letter from your school acknowledging that you were taught in English. You will be required to take the SAT or ACT test in order to gain admittance.
6. Transcripts
Evaluation services is required for Official Secondary/High School, Transfer, and Graduate Transcripts from outside the United States.

NWOSU will accept any evaluation companies listed on the NACES website; however, we prefer applicants to utilize the evaluation companies listed below:
7. Students who are transferring from a U.S. College/University also must provide a completed Transfer Clearance Form
8. A legible copy of your passport
Contact us for more information at international@nwosu.edu.
---
Health Records
1. Immunization Records Form (where it asks for Social Security Number, input nine zeros)
All immunizations are required before acceptance.
2. International students are required to show proof of negative results to the Tuberculosis skin test prior to being allowed to enroll in their second semester. You may complete this in your home country or at Share Medical Center in Alva, but it must be completed within 30 days of your arrival to Northwestern.
** The Immunization Records Form will show proof of immunization for certain diseases. See more information in our Immunization Policy.
** We won't be able to make a room assignment in University Housing or accept your admission application until we receive your Immunization information.

You also will need to submit the Meningitis Form and a Housing/Meal Contract. These forms are on the Living on Campus web page.
---
Additional Forms
If you are applying for graduate school or returning to Northwestern after being gone for a semester or more, please use the following forms:
1. Graduate Studies- Application is through the Specific Field of Study
2. Application for Readmission

Contingent on your acceptance, original and official documents will be required upon your arrival at Northwestern.
International Student Admission Requirements
In addition to completing all required documents, the following requirements must be met:
1. Age Requirements: Applicant must be 18 years of age by enrollment date.
2. Transcript Requirements: NWOSU requires all Secondary/High School, Transfer, and Graduate Transcripts from outside the United States to be evaluated by a company listed on the NACES website. However, we do prefer applicants to utilize the evaluation companies listed below:
In addition to all required admission items, transfer applicants must submit completed Transfer Clearance form (contact the International Office for this form)
3. Testing Requirements: For consideration for admissions, You also must meet one of these testing criteria:​
Undergraduate:
TOEFL 61 (Code 6493)

IELTS 5.5

SAT – 1020 (Code 6493) with letter of English Proficiency (COUNTRIES WITH ENGLISH AS PRIMARY LANGUAGE ONLY. Subject to change based on pending Regent Policy)

You may be admitted if you took the American College Test (ACT) and received a composite score of at least 20. (COUNTRIES WITH ENGLISH AS PRIMARY LANGUAGE ONLY)
​Graduate:
ALL foreign students will need to comply with the policy of the Oklahoma State Regents for Higher Education concerning English Proficiency, NO EXCEPTIONS.
4. Financial Requirements: All international applicants are required to submit proof of liquid assets sufficient to pay for the entire first year of education and living expenses. Proof can be in the form of an official letter on bank letterhead or an official bank statement translated into English and in USD.
Contact us for more information at international@nwosu.edu.
Once the International Student Office has received all of the required information from you, a decision will be made regarding your admission, and you will be notified via email.
International students have the option of receiving their acceptance package by mail or express shipping. If you choose to receive your acceptance package via express shipping applicants will be responsible for all shipping charges. You will receive instructions via email. There will be no extra charge for students who wish to accept their acceptance package via regular mail.
Prior to enrolling at Northwestern you will need to notify the Registrar of your social security number, which is used as your student identification number. If you do not have a social security number you will be assigned a student identification number at the time you enroll at Northwestern.
Additional information is available by contacting the International Student Office at international@nwosu.edu
I've Been Accepted: Now What?
As soon as you arrive in Alva, visit the International Student office to discuss your AccuPlacer Test appointment time. This placement test is required for all international students who did not meet a 455 in the reading portion and in the math portion of the SAT exam. This test will aide us in ensuring you are put in courses that will set you up for success at our University. After you have completed this test, you will be set up with an advisor to enroll in your classes.
Transferring from another U.S. College/University? You can enroll as soon as your official transcript has been received! Contact the International Student office for more information.
Maintain full-time enrollment
Students who are studying in an undergraduate program are required to enroll in a minimum of 12 credit hours each semester during the academic year. If you are unable to enroll full-time, or wish to withdraw from a course that would put you under full-time, you will need authorization from the International Academic Advisor before doing so. The International Academic Advisor will only allow this under extenuating circumstances as lined out by SEVP.
Graduate students are required to be enrolled in a minimum of nine credit hours to be considered "full-time." Again, you will need to receive authorization from the International Academic Advisor before you are allowed to drop below full-time and will only be considered under extenuating circumstances as lined out by SEVP.
Maintain "Presence on Campus"
F-1 students are required to be seen on campus. They are not allowed to take a full course of study in online courses. Only 3 credit hours of online courses is allowed each semester. Undergraduate students must enroll in 9 credit hours of traditional courses before they may enroll in a 3 credit hour online course. Graduate students must enroll in 6 credit hours of traditional courses before they may enroll in a 3 credit hour online course. There are very limited exceptions to this rule. Please contact the International Academic Advisor for specification.
See additional information you'll need to Maintain Your F1 Visa Status.
Apply for Student Housing
If you are planning to live in a university residence hall you will need to submit a Housing/Food Contract from the Living on Campus web page. This form also includes the required Meningitis form.
Pay $100.00 deposit. Payment can be mailed to Business Office, 709 Oklahoma Blvd., Alva, OK 73717 or call them at (580) 327-8534 to pay with a credit card. (Housing deposits are the only things you can pay for by phone or in person with a credit card in the Business Office.)
See also Freshman Residency Requirement and Exemption Request Form.
International Student Graduate Studies
Graduate Studies at Northwestern offers master's degree programs in:
1. Master of Arts in American Studies
2. Master of Education
3. Master of Counseling Psychology
International students applying for graduate studies have the same requirements as undergrad international students; however, they must take the Graduate Record Exam (GRE) or the Miller Analogies Test (MAT) before being allowed admittance. Students will first apply through the international office with the general international student admittance requirements, then their completed application will be submitted to the graduate office for further requirements.
For more information email international@nwosu.edu or visit the Graduate Studies site.
Northwestern's main campus is located in Alva, a city of nearly 6,000 residents in northwest Oklahoma. Alva is located just 14 miles (23 km) south of the Kansas border. Alva is approximately 152 miles (245 km) northwest of Oklahoma City and 115 miles (186 km) southwest of Wichita, Kansas. The nearest airports are located in these two larger cities.
Northwestern's main campus offers students a traditional on-campus college experience by living in university housing, dining in the cafeteria or Student Center Snack Bar, participating in campus media activities, attending home athletic events, going to university-sponsored concerts or plays, and more.

At Northwestern's Alva campus, students can choose from more than 40 areas of study to earn their Bachelor of Arts or Bachelor of Science degrees, and offers complete Master's Degree programs in Education, Counseling Psychology, and American Studies.
---
Average summer high 80 to 96 degrees F
(27 to 36 degrees C)
Average winter low 23 to 34 degrees F
(-5 to 1 degree C)
Mild fall/spring temperatures
A few of the responsibilities of the International Student Office include, but are not limited to:
International Student Admissions

Assigning I-20s for students who have met the application requirements

Academic Advising for International Students through their General Education courses

Educating students on maintaining their F-1 Status

Keeping students informed of their employment options

Assisting with any other International Student – related items

Transportation requests

Hosting International Student Association events, such as the Festival of Cultures
More information is available by contacting international@nwosu.edu.