School of Arts & Sciences
Social Sciences
The Department of Social Sciences is a multi-disciplinary department consisting of degree programs in Criminal Justice (Law Enforcement and Corrections), Global Studies, History, Political Science, Public Administration, Social Science Education and Sociology.
Our departmental mission is:
To develop resourceful leaders who are prepared to accept the challenges and opportunities which exist in a dynamic global environment by providing interactive and personalized educational and professional opportunities within the classroom and in external learning environments. We prepare for the future!
Our departmental goals are:
Demonstrate specific programmatic content area knowledge in the field of study.

Demonstrate critical thinking and independent problem solving skills.

Demonstrate effective communication skills both in written and verbal form.

Demonstrate the ability to formulate ethical decisions, exercise personal integrity and professional leadership.
These four goals are comprehensive and demonstrate the abilities/skills/knowledge which all students graduating from a departmental program should exhibit upon graduation.
Students who major in one of the Social Sciences Degree programs often find careers in state or federal agencies. The application process always begins with a review of existing position announcements that are found on the Oklahoma Office of Personnel Management website or USA Jobs website for federal listings.
Contact:
Dr. Kay Decker, Chair
Professor of Sociology
Jesse Dunn 311B
Northwestern-Alva
(580) 327-8521
FAX (580) 327-8112
kldecker@nwosu.edu
---
Student Spotlight
Steven Deckard, Saint Charles, Missouri, Junior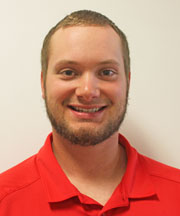 "I chose the social sciences department because it will help me get to where I want to be in my career. I believe the social sciences department has given me the knowledge to go through my career and really make a difference in the community."
For a detailed look at the course requirements and descriptions for these degrees, please see the Undergraduate Catalog.
A list of scholarships available can be found on each individual degree program page listed above.
Scholarship opportunities are available for students in this department.
For departmental scholarships you will need to fill out the Social Sciences Scholarship Application by February 15. The Social Sciences Department Scholarship Application applies to Criminal Justice, History/Global Studies, Political Science/Public Administration, Sociology/Juvenile Services, and Social Science Education.
For more information, please visit Scholarships.