School of Arts & Sciences
Social Sciences
The Department of Social Sciences is a multi-disciplinary department consisting of degree programs in Criminal Justice (Law Enforcement and Corrections), Global Studies, History, Political Science, Public Administration, Social Science Education and Sociology.
Our departmental mission is:
To develop resourceful leaders who are prepared to accept the challenges and opportunities which exist in a dynamic global environment by providing interactive and personalized educational and professional opportunities within the classroom and in external learning environments. We prepare for the future!
Our departmental goals are:
Demonstrate specific programmatic content area knowledge in the field of study.

Demonstrate critical thinking and independent problem solving skills.

Demonstrate effective communication skills both in written and verbal form.

Demonstrate the ability to formulate ethical decisions, exercise personal integrity and professional leadership.
These four goals are comprehensive and demonstrate the abilities/skills/knowledge which all students graduating from a departmental program should exhibit upon graduation.
Students who major in one of the Social Sciences Degree programs often find careers in state or federal agencies. The application process always begins with a review of existing position announcements that are found on the Oklahoma Office of Personnel Management website or USA Jobs website for federal listings.
Contact:
Dr. Eric Schmaltz, Chair
Professor of History
Jesse Dunn 311 B
Northwestern-Alva
(580) 327-8526
ejschmaltz@nwosu.edu
---
---
Student Spotlight
Steven Deckard, Saint Charles, Missouri, Junior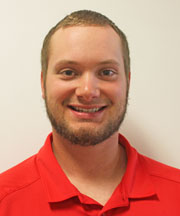 "I chose the social sciences department because it will help me get to where I want to be in my career. I believe the social sciences department has given me the knowledge to go through my career and really make a difference in the community."
For a detailed look at the course requirements and descriptions for these degrees, please see the Undergraduate Catalog.
A list of scholarships available can be found on each individual degree program page listed above.
Degree Planning Resources
Course Rotations
Plans of Study
Departmental Program Highlights
90-95% of the Criminal Justice, History, Political Science, Sociology, and Social Sciences graduates are employed in their field within six months post-graduation, or have been accepted into a Graduate Program in their field or have been admitted to Law School.

Each year, the department sends 1 or 2 students to the Oklahoma State Legislature for a week-long Internship at the end of the Legislative session at the State Capitol.

Over the past 14 years the department has sponsored three alumni to serve as Interns on Capitol Hill in Washington, D.C. Two of these individuals now work full time for elected officials in D.C. or at a federal agency.

Each fall, the Social Sciences Department through its Endowed Institute for Citizenship Studies hosts the annual Constitution Day Event. Each spring, it holds the annual Presidential Lecture Series. Often times prominent national speakers are invited to present at these functions.
The Social Sciences Department at NWOSU has established the Civic Education Fellowship Program for the purpose of financially supporting well-qualified students who wish to pursue a Governmental Office or Agency Internship in Washington, D.C. or in Oklahoma City.
Minimum Qualification Requirements
Degree Program of the student should be from one of the degree programs offered within the Social Sciences Department. Three (3) hours of Internship credit will be awarded upon completion of the fellowship program. Student will receive the designation of Civic Education Fellow on all official documents associated with the program.

CGPA of 3.0 on a 4.0 scale and completion of 75 hours toward the baccalaureate degree at Northwestern Oklahoma State University.

Demonstrated leadership potential through campus or community involvement in at least two university recognized organizations.

Accomplished writer and articulate speaker based on submission of essay and interview with departmental faculty.

Demonstrated desire to pursue a career in public service, which includes, but is not limited to, teaching in a public school or higher education institution, policy development organization, non-profit organization, or government service.

Willing to provide a lecture and slide presentation to faculty, students, and a community civic organization upon returning from the Civic Education Fellowship Program experience. This requirement must be met during the first semester immediately following the Fellowship Experience.

Application Submission Requirements
Submission of Application to Department Chair by Dec. 10 each year. Application form is above.
Upload to the application form a one page, typed essay describing your concept of public service and your desire to pursue a career in public service.
Upload to the application form the most recent transcript of all post-secondary work.
Schedule the interview.
Complete the interview with three departmental faculty in attendance. Faculty will set the date and time of the interview. All application materials must be received by the department chair prior to scheduling the interview. Business attire required for the interview.