School of Arts & Sciences
Sponsored Program - Bill Johnson Correctional Center Drug and Alcohol Treatment Program
The primary mission of the Charles E. "Bill" Johnson Correctional Center (BJCC) is the Regimented Treatment Program, housing approximately 500 individuals. The RTP consists of three phases beginning with high structure treatment. The following six to nine months include participation in the Therapeutic Community (TC), cognitive and behavioral counseling, substance abuse treatment, education, and re-entry programs in addition to public works projects. Public works projects include Department of Transportation crews and several other city, county, and state projects. Aftercare is provided for one year to RTP graduates upon discharge or release to suspended sentence or parole.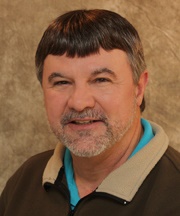 Jeff McAlpin, M.B.S.
Administrative Director
jdmcalpin@nwosu.edu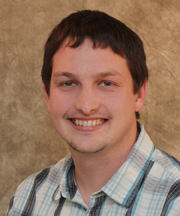 Trent Spade, MCP/LADC
Treatment Director
tlspade@nwosu.edu
PROGRAM MISSION
The mission of the Community Services Program (CSP) at the Bill Johnson Correctional Center Outpatient Treatment Program is:
To provide effective, affordable treatment to persons with substance abuse related criminal convictions.
To utilize evidence-based treatment methods and qualified staff, in order to promote recovery for the individual.
To advance the safety and wellbeing of the community; and to engage treatment professionals, students and educators in ongoing efforts to promote and improve the treatment and prevention of substance abuse.
SPECIFICATION OF GOALS AND TARGETS
Maintain state standards and policies as a provider
1. Target: Ongoing
2. Method: Maintain compliance of state standards and policies, and continually improve treatment delivery.
NWOSU-CSP will actively continue with the use of contingency management utilizing a token economy. Research suggests that a ratio of 5:1 positive to negative reinforcers should be utilized to modify behavior.
1. Target: July 2021
2. Method: NWOSU-CSP will track data from the Behavioral Reinforcement Tracking System Software currently being utilized.
Retain and train qualified staff
1. Target: Ongoing
2. Method: Retain current Bill Johnson Correctional Center Outpatient Treatment Program staff as possible, advertise, screen and hire replacements for departing staff.
Review procedures for program operations
1. Target: Ongoing
2. Method: Review all proposed policies and procedures; reconcile proposed policies and procedures with prior program provider's policies and procedures.
Complete a recidivism study to determine program effectiveness.
1. Target: December 2021
2. Method: A three year recidivism study will be conducted by identifying inmates that have successfully completed treatment and have not returned to prison.
Provide annual training for new and existing employees
1. Target: As needed annually with new and existing employees
2. Method: Staff member Trent Spade will provide initial and annual training in Person/Family centered approaches, professional conduct, rights, prevention of workplace violence, co-occurring disorders, and trauma induced events. Fire extinguisher/first aid kit location and use training will be provided by DOC.
Conduct program evaluation, including treatment outcomes and program efficiency, on regular basis.
1. Target: Annually, ongoing
Method: Review of trainee outcome data, review of staff evaluations and input, and review of Department of Corrections staff input.
Northwestern will attempt to fill an empty position when available with a licensed social worker to provide family and re-entry assistance to consumers.
Program Policies & Procedures
Diagnosing
Family Systems Therapy
Person-Centered Therapy
Preventing Workplace Violence
Substance Abuse: Assessment and Intervention
Gender, Age, Evidence-Based Training Links
Fire Extinguisher
Cognitive Behavioral Relapse Prevention (CBRP) Training
NWOSU Community Service Program Organizational Chart