School of Arts & Sciences
Department of Fine Arts
The Department of Fine Arts prepares students for a career as an educator and/or artist through quality instruction and individualized attention while enriching the campus and community. As the arts center of Northwestern Oklahoma, the department serves to unite and enlighten students and communities through the visual and performing arts.
We welcome students who are interested in creating music, visual arts, and theatrical productions as a means of enriching their college experience. The department also offers major areas of study in Music, Speech & Theatre, and Visual Arts, as well as minors in the visual arts, theatre, music, and musical theatre.
Sing, Play, Act, and Create with us!
Participation Scholarships are available to ALL students:
All Rangers, regardless of major, are eligible for participation scholarships to be involved in any discipline in the Fine Arts. If you are interested in additional scholarship money please contact the faculty member over your area of interest for an audition date by Saturday, February 3, 2024.
For more info how to enroll and benefit, fill out the "Information Request Form."
Endowment Scholarship for Fine Arts Majors and Minors:
You can apply for endowment scholarships HERE. Endowment scholarship applications are due by Monday, February 5, 2024. Depending on your major, there will be additional requirements. Freshmen Fine Arts majors enrolling for fall 2023 are eligible to audition or submit portfolios for departmental scholarships in band, choir and voice, theatre, and/or visual arts. Auditions/Portfolio reviews will be available in person or virtually by appointment or via electronic submission. In order to arrange an audition/portfolio review, contact the appropriate professor over your discipline now for specific audition/portfolio submission details. Alternatively, you may simply fill out the online form on this page, "Information Request Form" and we will contact you. Priority scholarship audition date is Saturday, February 3, 2024.
For specific scholarship, audition or portfolio review information contact the faculty member below:
Band - Dr. Michael Black, mcblack@nwosu.edu
Choir/Vocal - Dr. Karsten Longhurst, krlonghurst@nwosu.edu
Theatre -Prof. Kimberly Weast, kkweast@nwosu.edu
Visual Art - Assist. Prof. Lars Roeder, leroeder@nwosu.edu
Piano - Dr. Eduardo Moreira, emartinsmoreira@nwosu.edu
Contact:
Kimberly Weast, MFA
Professor of Theatre Arts
Chair, Department of Fine Arts
Fine Arts 330
Northwestern-Alva
(580) 327-8462
kkweast@nwosu.edu
---
Student Spotlight
Sadrie Overall, Junior from Iola, Kansas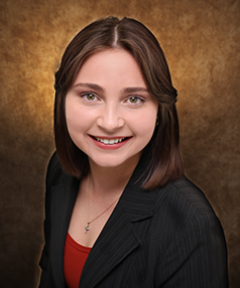 "I joined NWOSU Theatre because I love performing, and I missed the feeling of getting onstage. The friends I have made are some of the most wholesome and encouraging people, on campus. The opportunities within NWOSU Theatre sets you up to excel and improve, everyone is a star and every role is important. Anyone can be apart of Theatre. The staff and students are always eager to work with newcomers to make them feel welcome and prepared."
Music Degrees:
Bachelor of Arts in Music (B.A) degree provides a thorough grounding in music while allowing students to also pursue coursework in a secondary subject area such as social work, psychology, business, or many other areas.

Bachelor of Music (B.M.) degree prepares students to be performers, studio teachers, church musicians, and for music-related industry or graduate school.

Bachelor of Music Education (B.M.E.) degree in Vocal or Instrumental studies, prepares future educators for a career as a PK-12 teacher in Oklahoma and throughout the country. Although a music education major may select either a vocal or an instrumental option, the music faculty encourages all students to have experience in both vocal and instrumental music, and strongly suggests achieving state certification in both areas to increase marketability after graduation.
Speech & Theatre Degree:
Bachelor of Arts in Speech and Theatre degree prepares students for careers in the media and entertainment industries, professional theatre, community theatre, religious theatre, business, professional speaking, human resources, public relations, and/or for graduate school.
Visual Arts Degree:
Bachelors of Arts (B.A.) in Visual Arts prepares students for advanced study in the visual art and for entry into professional artistic employment. Possible career paths and advanced study includes visual artist (areas include commercial art, public art, community art, art activism, digital media, art restoration, studio assistant), art education (grade school/high school art teacher), graphic design (illustration/digital illustration, publication layout, web design), commercial photography, arts administration, gallery assistant/curator, and more.
Fine Arts Minors: Minors can accompany and enhance any bachelors degree at NWOSU.
Music Minor is a 21-credit minor that encourages musical involvement and offers flexibility with upper-level course offerings, allowing students to explore areas of their interest.

Musical Theatre Minor is a 21-credit minor that balances music and theatre classes while offering experience in both.

Theatre Minor is a 22-credit minor that allows students to explore theatre production, acting, scene design, makeup design, and lighting.

Visual Arts Minor is a 21-credit minor that engages students in the visual arts while pursing their major course of study. A minor in Visual Arts prepares students for advanced study in art and for entry into professional artistic employment.
For a detailed look at the course requirements and descriptions for these degrees, please see the Undergraduate Catalog.
Degree Planning Resources
Course Rotations
Plans of Study
Music
Theatre
Visual Arts
All incoming freshmen or transfers are encouraged to fill out their respective scholarship forms: Freshman Scholarship or Transfer Scholarship along with the Application for Admission to the University.
Students active in this department also may qualify for participation scholarships of up to $2,000. An audition and/or portfolio review is preferred but not required. The on-campus audition date is February 3, 2024. Auditions after February 3, 2024, can be made by arrangement with the Fine Arts Chair kkweast@nwosu.edu.
For departmental scholarships you will need to fill out a form provided by the Fine Arts Chair by February 5, 2024.
Departmental scholarships available in this area and more can be found at https://ournorthwestern.org/make-an-investment/scholarships, including numerous miscellaneous unspecified scholarships.
Current students have until March 15 for academic scholarships using the Continuing Student Scholarship Application.
The incoming freshman deadline is May 15 while the transfer student deadline is July 15.
In order to be considered for scholarships, please make sure that you complete the Application for Admission to the University and complete the FAFSA form at www.studentaid.gov.
For more information, please visit Scholarships.
Departmental Program Highlights
Fine Arts participation and scholarships up to $2,000 are available to all students regardless of major.

No conflict policy for students involved in more disciplines within the Fine Arts

100% music education teacher placement

Band options include: Marching Band, Chamber WInds, Concert Band, and Jazz Ensemble

Choral and vocal ensembles work with nationally renowned artists through workshops, collaborations, and festivals

Choirs tour internationally at least once every 4 years

Annual musical with open auditions for students of any major

4 Main Stage theatre productions, 56 annual concerts and presentations per year

Active participation in the Kennedy Center American College Theatre Festival

Artist-in-Residency Program brings emerging and established artists from diverse backgrounds to live and create artwork at NWOSU

Opportunities to exhibit artwork at the Graceful Arts Center, the historic Runnymede Hotel, and other supportive businesses in downtown Alva