School of Arts & Sciences
Dr. Kay Decker, M.S., Ed.D.
Department Chair and Professor of Sociology
Office Location: Jesse Dunn 311B
(580) 327-8521
Curriculum Vitae
Education and Certifications
B.A. Ed.D. Social Science Education from Northwestern Oklahoma State University
M.S. Sociology from Oklahoma State University
Ed.D. Occupational and Adult Education from Oklahoma State University
Community Development Certification from Neighbor-Works Corporation, Washington, D.C.
Affordable Housing Development Certification from the Housing Assistance Council, Washington, D.C.

Areas of Specialization
Racial & Ethnic Studies/Social Diversity
Anthropology and American Indians of the Southwest
Social Gerontology
Social Theory and Research Methods
Rural Sociology and Community Development

Professional Accomplishments/Associations
Graduate of Oklahoma Arts Leadership
Graduate of Educators Leadership and Outstanding Professors Academy
Preservation Oklahoma Board of Directors (past President)
Executive Director, Freedom West Community Development Corporation
Former Advisory Board Member Center for Rural Affairs
Advisory Board Member for BJCC-NWOSU Partnership
Member, Executive Board for NWOSU Citizenship Institute
Board of Governors, former member, for Journal of Free Inquiry
Member of Mid-South Sociology Association & Past President Oklahoma Sociology Association
Grant Writing and Presentations
Over the past 18 years, Dr. Decker has written grants for rural economic development, community development, health care, affordable housing development and cultural arts programming in excess of $12 million for northwest Oklahoma communities. These federal and state funds have been leveraged with more than $10 million in local resources to benefit rural Oklahoma communities. She presents regularly across the state and region at professional conferences in the field of planning, grant writing, housing and infrastructure development, and cultural heritage promotion. She has directed the development of the Cultural District Initiative for the City of Alva, Oklahoma, and has initiated regional participation in the Americans for the Arts AEP5 Study—seeking to further understand the power of the arts to community and regional economic development.
Quotes of the Day
One person's problem becomes another person's opportunity.
All I really need is a little time and a few kind words.
When in doubt, ask.
Creative problem solving begins with blocks, colors, puzzles, and books.
Hard work never hurt anybody.
empty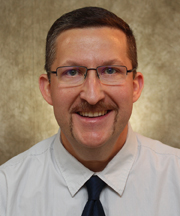 Eric J. Schmaltz, Ph.D.
Professor of History
Jesse Dunn 321
(580) 327-8526
Curriculum Vitae
Education:
Ph.D. in History, University of Nebraska at Lincoln (2002)
M.A. in History, University of North Dakota at Grand Forks (1996)
B.A. in History and German Language (graduated summa cum laude), Saint Olaf College in Northfield, Minnesota (1994) – Spring Term Study Abroad (1993), University of Paderborn in Paderborn, Germany
Areas of Academic Specialization:
Modern European History (Germany, Russia, and Eurasia)
Ethnic/Nationalities Studies (Genocide, Nationalism, Nazi Holocaust, Soviet Nationalities Policies)
Cultural, Intellectual, and Religious History
German from Russia Diaspora (German Global Migrations and Transnationalism)
Organizational Affiliations and Memberships/Professional Duties:
Academic Advisory Board, Volga German Institute at Fairfield University, Fairfield, Connecticut
American Historical Society of Germans from Russia (AHSGR)
Association for Slavic, East European, and Eurasian Studies (ASEEES)
Board of Academic Advisors, Center for Volga German Studies at Concordia University, Portland, Oregon
Co-executive Director, NWOSU Institute for Citizenship Studies (http://www.nwosu.edu/nwics)
Co-senior Editor, Civitas: Journal of Citizenship Studies, NWOSU Institute for Citizenship Studies (http://www.nwosu.edu/civitas)
Contributing Editor, GROW Quarterly Newsletter (Germans from Russia in Oregon and Washington)
Editor, Heritage Review (Germans from Russia Heritage Society)
Editorial Board, Journal of the American Historical Society of Germans from Russia
Germans from Russia Heritage Society (GRHS)
Oklahoma Historical Society (OHS)
Phi Alpha Theta History Honor Society
Phi Beta Kappa (Academic)
Society for German American Studies (SGAS)
World History Association (WHA)
Western Social Science Association (WSSA)
Professional Accomplishments/Contributions/Pursuits:
Dr. Schmaltz has taught American, European, and World History at NWOSU since 2005. His area of academic specialization concerns ethnic Germans in Russia and the former USSR and German Diaspora. In connection with his education, research interests, and professional development, he has traveled across the United States and to fourteen countries on four continents (Africa, Europe, North America, and South America).
Despite significant teaching commitments, he has spoken over the past three decades at more than one hundred conferences and public events here and abroad. He has also produced numerous original articles and German- and Russian-language translations for publication in the American Historical Society of Germans from Russia (AHSGR) in Lincoln, Nebraska, the Germans from Russia Heritage Society (GRHS) in Bismarck, North Dakota, and the Germans from Russia Heritage Collection at the North Dakota State University (GRHC NDSU) Libraries in Fargo. His many other contributions have appeared either online or in newsletters, local newspapers, and interdisciplinary academic journals such as Ethnic and Racial Studies, Eurasia Studies Society Journal, Holocaust and Genocide Studies, Journal of Environmental Assessment Policy and Management, Journal of Genocide Research, Nationalities Papers, Oklahoma Politics, and Yearbook of the Society for German American Studies, as well as in international anthologies by Berghahn Books (New York and Oxford), De Gruyter Publishing (Berlin), the Federal Institute for Culture and History of Germans in Eastern Europe (Oldenburg), the German Cultural Forum of Eastern Europe (Potsdam), and K. G. Saur Verlag (Munich).
In 2003, the GRHC NDSU in Fargo published his monograph, An Expanded Bibliography and Reference Guide for the Former Soviet Union's Germans.​ He was among a group of recipients of the prestigious American Library Association (ALA) "Choice Academic Book of the Year Award" for 2005, contributing an article to the international compilation edited by Michael Fahlbusch and Ingo Haar: German Scholars and Ethnic Cleansing, 1919-1945 (Oxford and New York: Berghahn Books, 2005).
Additionally, he has secured a number of successful mini- and major grants through the Oklahoma Humanities Council and the National Endowment for the Humanities.
In 2014, he also received the John Barton Distinguished Teaching and Service Award at NWOSU. Besides editing duties, he continues to work long term on various articles and translation pieces for publication, including a number of anticipated book projects.
Dr. Aaron Mason
Professor of Political Science
Jesse Dunn 302B
(580)327-8522
Curriculum Vitae
Co-Founder and Executive Director of the NWOSU-Institute for Citizenship Studies.
2014 Oklahoma Political Science Association Teacher of the Year Award
Education
B.A. (Political Science) Northeastern State University: Tahlequah, Oklahoma (1994)
M.A. (Political Science) The University of Texas at Arlington: Arlington, Texas (1997)
Ph.D. (Political Science) Northern Arizona University: Flagstaff, Arizona (2006)

Areas of Specialization
American Political Institutions and Processes
Public Policy/Public Administration
The U.S. Constitution
American Indian Tribal Governments
Federalism
The Founding Fathers
The American Civil War
Selected Publishing Activities
Indian Country Today. August 23, 2016. "Dwight D. Eisenhower: Tried to Knock Out Jim Thorpe, and Assimilate Indians." By Alysa Landry. Can be retrieved at http://indiancountrytodaymedianetwork.com/2016/08/23/dwight-d-eisenhower-tried-knock-out-jim-thorpe-and-assimilate-indians-165534
"Tragedy of the Commons Meets the Anti-commons: Water management and conflict on the southern plains of the United States." Article published The Journal of Environmental Assessment Policy and Management. Co-authored by Tony Wohlers, John Wood, and Eric Schmaltz. 16, 1450005 (2014), DOI: 10.1142/S1464333214500057. On Line Citation: http://www.worldscientific.com/doi/abs/10.1142/S1464333214500057?src=recsys&journalCode=jeapm
"Tribal Citizenship: traditional ideas and new realities" Article published in Oklahoma Politics. Volume 20, November 2010. Pages 93-112. The Journal of the Oklahoma Political Science Association.
"Lederhosen, Rodeos, and Laptops: Comparisons of Political Culture in Oklahoma and Bavaria in the Age of Globalization." (Co-authored by Aaron Mason, Eric Schmaltz and Tony Wohlers.) Article Published in Oklahoma Politics Volume 17, November 2008. Pages 1-37. The Journal of the Oklahoma Political Science Association.
"The Changing Face of Tribal Identity: State Recognition of Indian Tribes." Article published in Oklahoma Politics. Volume 16, Fall 2007. Pages 153-178.The Journal of the Oklahoma Political Science Association.
United States Politics and Democracy: A Supplemental Reader and Workbook by David Camacho. Chapter entitled "Federalism, Tribal Governments, and Sovereignty" Kendall/Hunt Publishing, Dubuque, Iowa. Third Edition (2002)
Selected Grant Writing
Successfully obtained grants funded by groups such as the Oklahoma Humanities Council, the Alva Oklahoma Tourism and Convention Development Committee, and the Woodward, Oklahoma Convention and Tourism Board.
Michelle Newton - Adjunct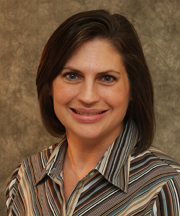 empty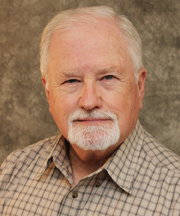 empty
Ruth Welters-Smith - Adjunct
Ruth Welters-Smith
Adjunct Instructor of Criminal Justice since 2011 at NWOSU
Degrees Held:
Bachelors of Arts in Sociology with an emphasis in Criminology and a minor in Women's Studies from Kansas State University
Masters of Arts in Criminal Justice from Wichita State University
Areas of Specialization:
Corrections
Case Management
Background Investigation
Diversion Coordinator
LSI-R Certified (Level of Service Inventory)
Moral Reconation Therapy Certified – Cognitive Behavior Therapy
Classes taught regularly:
Criminal Justice Administration and Management
Organization of the Criminal Justice Systems
Probation, Parole, and Community Treatment
Introduction to Corrections
Introduction to Sociology
Deviant Behavior
Special Interest:
Human Trafficking
Jason Seigars
Adjunct Instructor
Judge Jason Seigars was appointed Special District Judge in Garfield County in January of 2017. Judge Seigars graduated with a B.S. in Business Administration from Oklahoma State University and received his Juris Doctor Degree, with Honor, from the University of Tulsa, College of Law in 2011. While attending law school, Judge Seigars was the Editor-in-Chief of the Energy Bar Journal, received the Sustainable Energy and Natural Resources Law Certificate, served an internship with the United States Attorney's Office for the Northern District of Oklahoma, and served as a clerk for Tulsa County Special Judge Mary Fitzgerald.
Prior to attending law school, Judge Seigars served as the Assistant Juvenile Officer for the District Courts of Garfield County, working with deprived and delinquent children dockets. Following law school, Judge Seigars returned to Enid to serve as an Assistant District Attorney for the Garfield County District Attorney's Office beginning in 2011.
Just prior to his appointment, Judge Seigars was the Managing Attorney for Garfield County, the Crimes Against Children Prosecutor, the Major Crimes Prosecutor, and was a 2016 recipient of the District Four District Attorney's Guardian Award for Excellence in Prosecution.
Judge Seigars has been a course instructor for the Oklahoma Reserve Deputy CLEET Academy teaching Evidence and Juvenile Law. In addition, Judge Seigars has been a presenter for Court Appointed Special Advocate (CASA) training in Garfield County for numerous sessions since 2006. These presentations include "CASA and the Indian Child Welfare Act (ICWA)" and "CASA and the Courts (Prosecution)." In addition, he has presented to several civic, educational, and law enforcement groups regarding juvenile and criminal law.
Judge Seigars was a recipient of the Spirit of the Family Award from the Community Development Support Association (CDSA) Smart Start Program. He is a former member of the Board of Directors for CDSA, Youth and Family Services, and Crimestoppers of Garfield County. Judge Seigars was also a recipient of the Garfield County Bar Association's Outstanding Young Lawyer Award for 2015, and has served on the Awards Committee and the Bench and Bar Committee for the Garfield County Bar Association.