School of Arts & Sciences
Communication
The Communication Department is comprised of the Mass Communication and Speech Communication programs. Faculty provide excellent instruction and facilitate hands-on experience to prepare students for a future in communication-related industries.
Mass Communication students may choose to complete the combined major/minor degree program, allowing completion of additional coursework in specific area(s) of interest.
Speech Communication comprises half of the Speech and Theatre degree program. Theatre is housed in the Fine Arts Department. The faculty of these two areas work closely together to offer this combined degree.
Contact:
Tamara Brown, Chair
Assistant Professor of Speech
Vinson Hall 110
Northwestern-Alva
(580) 327-8429
tlbrown@nwosu.edu
---
Graduate Spotlight
Jordan Green, Blackwell, Oklahoma
May 2023 Graduate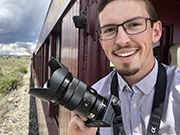 "The Northw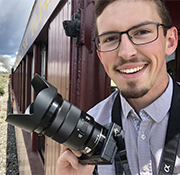 estern mass communication program has been the best journalistic training and proving grounds a college student could ask for. The professors here have helped me become a well-rounded journalist by improving my writing, editing, graphic design, videography, strategic communication and interpersonal communication skills. These are essential to everything I do on a daily basis. I've used all of these tools working for various newspapers, magazines and online news outlets."
---
The Communication Department offers the following programs.
Bachelor of Science, Mass Communication - major/minor
Bachelor of Science, Mass Communication - major
Bachelor of Arts, Speech and Theatre - partial requirements for combined major
Minor coursework, Mass Communication
Minor coursework, Speech Communication
For course requirements and descriptions, as well as other details, please see the Undergraduate Catalog.
Degree Planning Resources
Course Rotations
Plans of Study