Graduate Studies
DOCTOR OF NURSING PRACTICE - BSN-TO-DNP PROGRAM
The BSN-to-DNP curriculum consists of 73 credit hours and will feature an online component with a required summer residency program. The program also includes 1,020 practicum hours. Students may enter on a full-time (three-year plan) or part-time (four-year plan) basis. Additional plans may be considered on an individual basis.
Registered Nurses who have completed an accredited Masters of Science in Nursing (MSN) advanced practice registered nursing education program as a Family Nurse Practitioner (FNP), and are currently certified in an advanced practice specialty consistent with educational preparation will be considered for the Advanced Placement DNP Option, which requires 37 - 39 credit hours (see Advanced Placement in the left gray tab). Advanced practice licensure as a Family Nurse Practitioner as prescribed by the applicant's state of residency is required.
Other MSN-prepared nurses will be considered for admission after a review of graduate transcripts and meeting with program faculty.
According to the U.S. News & World Report Nurse Practitioner is the #2 in the 100 best jobs, with a median salary of $123,780 according to the article. Find more information here: https://money.usnews.com/careers/best-jobs/rankings/the-100-best-jobs.
---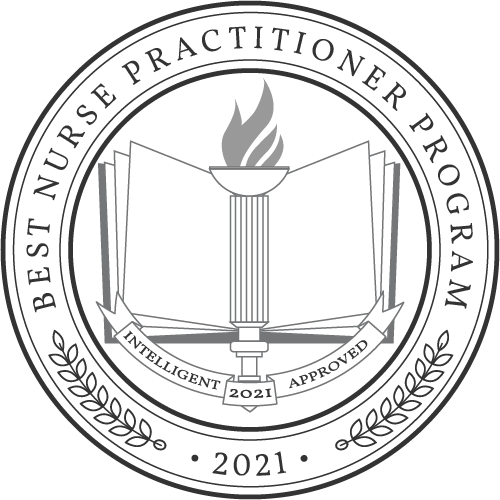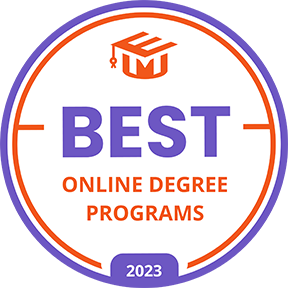 Ranked #1 Online Nurse Practioner Program in US. Ranked No. 4 by EduMed.org- Online Higher Education in Healthcare.
---
Applications open October 1.
(Applications accepted for entry into the next fall semester class)
---
For more information on the Wisdom Family Foundation Doctoral Program for Rural Nursing Practice (DNP), contact:
Dr. Courtney Ballina
Wisdom Family Foundation Doctoral Program for Rural Nursing Practice Doctor of Nursing Practice Program Director
Assistant Professor of Nursing Charles Morton Share Trust Division of Nursing (580)-327-8497
hcballina@nwosu.edu
---
Division Mission, Vision and Goals
Mission Statement
The Northwestern Oklahoma State University's Charles Morton Share Trust Division of Nursing is committed to educating students by promoting holistic caring, valuing diversity, and utilizing evidence-based practice. We prepare high quality, professional, ethical, innovative nurses that are equipped to be lifelong learners and leaders in the profession of nursing.
Vision Statement
Northwestern Oklahoma State University's Charles Morton Share Trust Divison of Nursing strives to transform healthcare through interprofessional collaboration to eliminate health disparities and improve health outcomes for all members of the communities we serve.
Division of Nursing Goals
To create and cultivate a safe, caring, reflective environment that facilitates the growth of the students as a person, a contributing member of society, and a leader of the nursing profession.
To prepare the professional nurse whose background in the liberal arts, the natural and behavioral sciences, technologies, and nursing sciences creates the capacity for initiative, self-direction, and leadership suited to providing safe, knowledgeable, culturally competent, evidence-based nursing care to individuals, families, communities, populations, and societies across the lifespan.
To facilitate responsibility and accountability to advocate for the needs of person and development of health care and evidence based nursing practice.
To provide a foundation of study that can serve as a basis for pursuing advanced education and/or practice in nursing.
To prepare students to pursue an advanced practice role founded on evidence-based practice in order to address health disparities and provide advanced nursing care for people across the life span.
Admission Requirements and Application
For your convenience, we've compiled a list of the various Admissions Requirements you will need to apply for this BSN to DNP Program.
Required Document needed for the application will include the following:
Official Transcripts

Current Resume or Curriculum Vitae

Written Essay

RN License
Steps to Apply for the BSN to DNP Program
1. Apply or Reapply for Admission to NWOSU
2. Complete the Application for Doctor of Nursing Practice
3. Complete the DNP Acknowledgement of General Information Form
DNP Acknowledgement of General Information Form
4. Verification of Employment Letters (to be completed by January 13)
5. Students must submit three reference from teachers or employers
6. Certified Background Check (Castlebranch Information)
Residency week is held annually in July. Students are required to reside in the dorms for the 6-day residency, which begins on a Sunday and concludes on a Friday.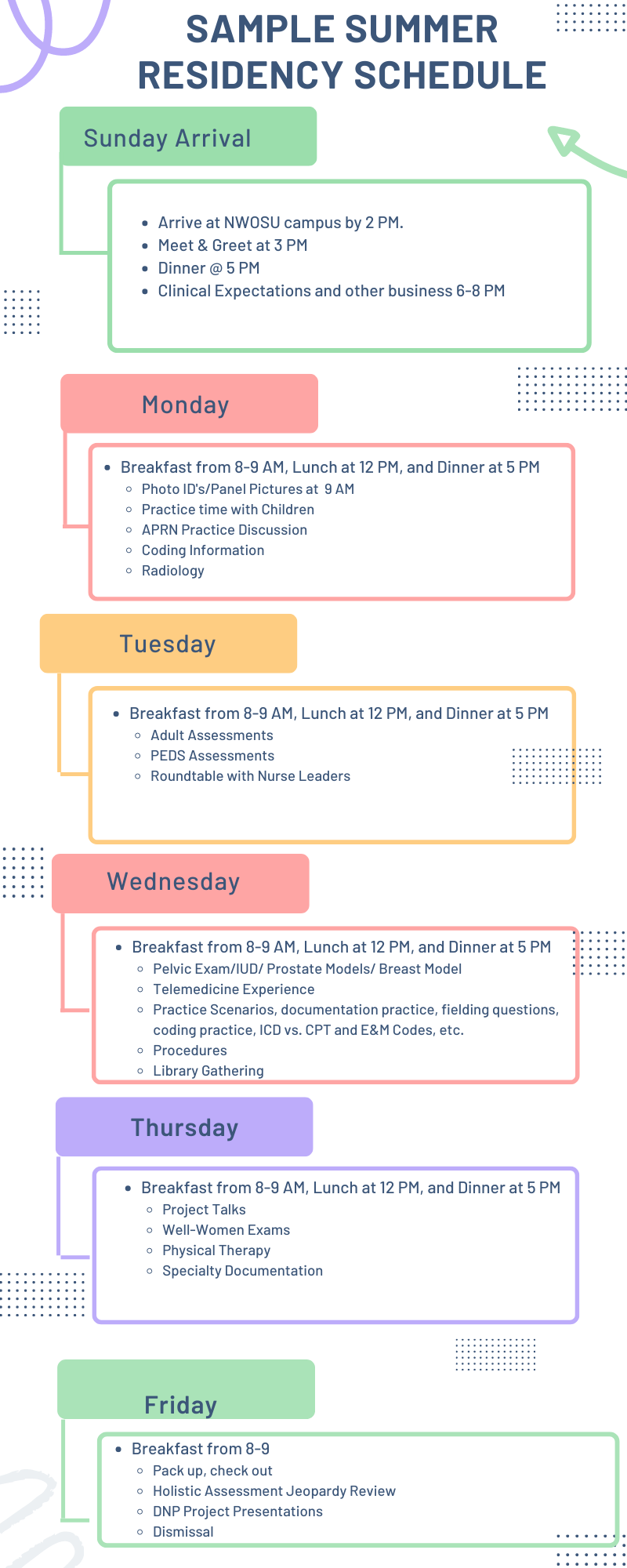 ADVANCED PLACEMENT
There is an Advanced Placement DNP option for Students who have already completed a Master's Degree in Nursing with the Family Nurse Practitioner Focus and are nationally certified as FNPs. This option includes a planned total of 37 to 39 credit hours post-master's in Nursing degree. The MSN applicant transcripts will be reviewed to determine deficits in courses needed to fulfill the AACN DNP Essentials Criteria. Students may need to take additional DNP curriculum courses to fill any identified deficit. A maximum of 9 graduate credits will be transferable if approved by the Program Director. All accepted transfer hours will be counted as part of the student's graduate GPA.
Practicum hours required for clinical courses will be counted upon MSN hour verification from institution.
Required Courses
NURS 6010 - Program Orientation (0 Credits)
NURS 6123 - Biostatistics for Advanced Practice Nursing (3 credits)
NURS 6153 - Advanced Research Methods (3 credits)
NURS 6213 - Theory for Evidence-Based Advanced Nursing Practice (3 credits)
NURS 6243 - Population Health and Health Promotion (3 credits)
NURS 6412 - Advanced Nursing Practice in Rural Communities (2 credits)
NURS 6423 - Interprofessional Leadership, Collaboration and Communications (3 credits)
NURS 6253 - Health Systems- Informatics and Quality Management (3 credits)
NURS 6263 - Health Policy, Ethics and Economics and Advanced Nursing Practice (3 credits)
NURS 6432 - Role Development for the DNP (2 credits)
NURS 6233 - Evidence-Based Practice and Scholarship in Advanced Practice Nursing (3 credits)
NURS 6373 - Gerontology in Primary Care (3 credits)
NURS6374 - Primary Care Practicum- Gerontology (4 credits)
NURS 6414 - DNP Practicum in Family Nursing (4 credits)
NURS 6511 - DNP Project
NURS 6521 - DNP Project
NURS 6531 - DNP Project
NURS 6541 - DNP Project
Why choose the BSN-to-DNP program?
Produces exceptional nurse leaders who are well-prepared to translate research evidence to clinical practice, serve patients at the highest level, and ultimately improve patient outcomes.

Nursing is moving in the direction of other health professions with the transition to the DNP. Medicine (MD), Dentistry (DDS), Pharmacy (Pharm D), Physical Therapy (DPT), and Audiology (AudD) all require to offer practice doctorates.

Provides the graduates with enhanced leadership skills to strengthen practice and health care delivery and improve quality patient outcomes.
Explore the Different Advanced Practice Roles
Explore the Different Advanced Practice Roles
There are four nationally-recognized roles for advanced practice nurses: Nurse Practitioner, Certified Nurse Midwife, Clinical Nurse Specialist, and Certified Registered Nurse Anesthetist. The American Nurses Associate describes these roles:
APRNs Practice Specialty Roles
We have created these videos to introduce you to an advanced practice nurse in each role. Please read the FAQ sheet to learn additional information as you are deciding on your career path.
Minimum Technology Requirements
All Charles Morton Share Trust Division of Nursing students must have access to a computer for assignments and testing.
All online students are required to have Webcam with microphone capabilities and a scanner for submission of required assignment materials.
Minimum Technology Requirements:
• 4 GB RAM (minimum) or higher
• 2.9 GHz Processor (minimum) or faster with two or more cores.
• 64 GB hard drive (minimum)
• Windows 10 or higher
• Web Browser (Firefox or Chrome Stable Channel Release)
• Microsoft Office 2019 Suite or higher
• Adobe Reader 9 or higher
• Graphics Card: Compatible with DirectX 12 or later
• Display: 1280 x 768 screen resolution, 9" or greater monitor.
• Internet Connection: Internet connectivity is necessary
Additional program-specific applications may be required.
DNP Student Learning Outcomes
The Wisdom Family Foundation Doctoral Program for Rural Nursing Practice (DNP) graduates of the NWOSU Charles Morton Share Trust Division of Nursing are able to:
Evaluate and utilize advanced nursing knowledge and theories from nursing and related disciplines to identify, develop, and implement best practices to improve health care and health care systems.

Design, direct, and evaluate system changes to promote safe, effective, efficient, equitable, and patient-centered care.

Provide leadership in the provision and transformation of health care through effective interprofessional collaboration and communication.

Apply technology and policy development to promote health, reduce risk, enhance patient outcomes, and improve complex health care delivery systems.

Engage in complex, evidence-based advanced nursing practice.

Evaluate innovative approaches to complex health issues leading to safe and holistic care for individuals, families, communities, and vulnerable populations.

Demonstrate clinical expertise, critical thinking, and accountability in designing and evaluating evidence-based care to improve patient/client outcomes.