Homecoming
Northwestern's traditional homecoming ceremony celebrates students chosen to be Homecoming Royalty including the Ranger King, Ranger Queen and Freshman Queen.
Stay tuned for the Ranger Royalty poster!
Ranger Royalty Rules & Application
Voting Round Dates for Ranger Royalty:
ROUND 1 - Oct. 14-15, 2019
ROUND 2 - Oct. 21-22, 2019
To streamline the voting process, current students will be able to vote through their Northwestern student email.
---
2019 FRESHMAN QUEEN​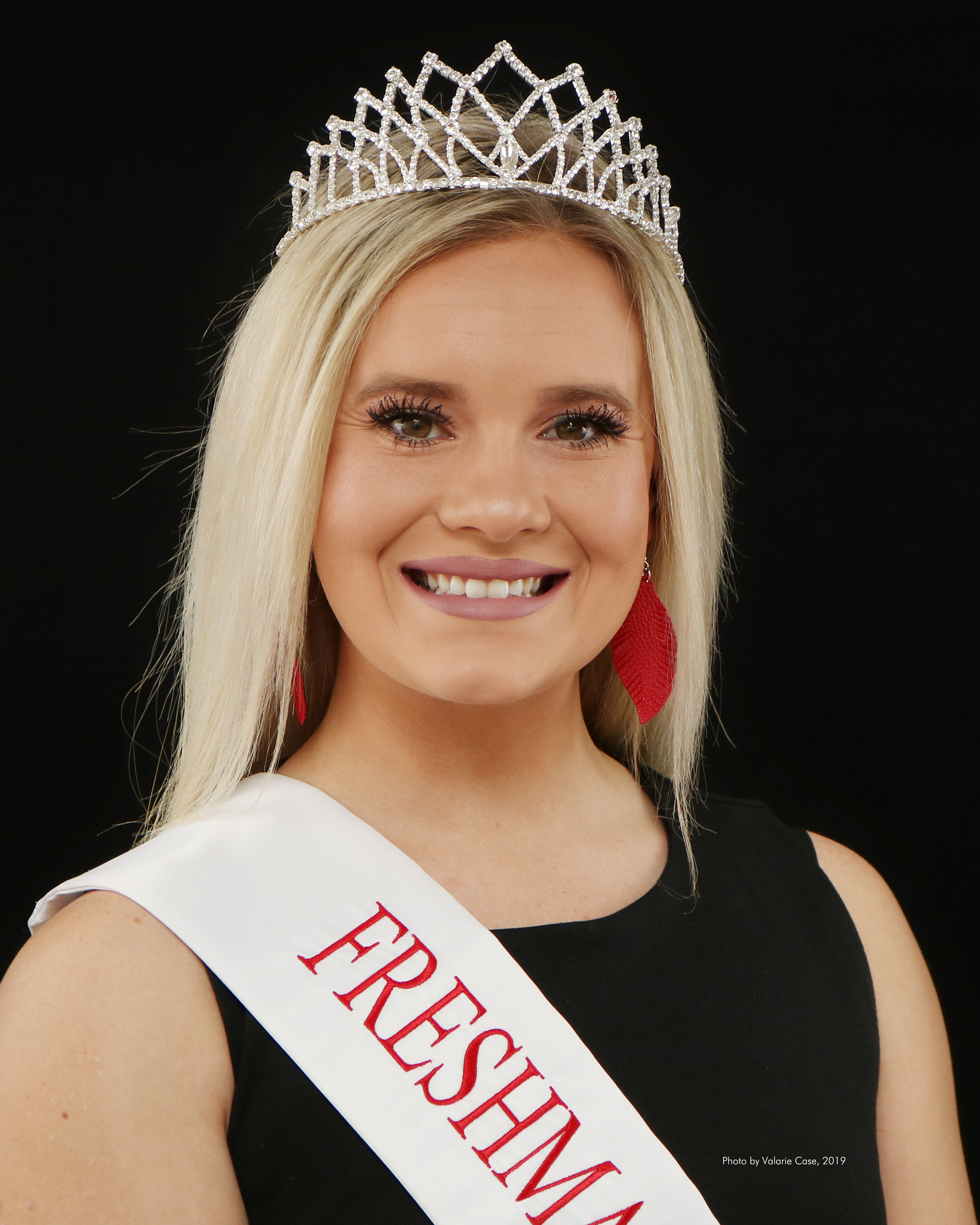 Payton Scott
Newkirk, Oklahoma
FRESHMAN QUEENS THROUGH THE YEARS
2019 - Payton Scott
2018 - Maya Stewart
2017- Kelsi Smith
2016 - Jenna Castor
2015 - Sadie Vore
2014 - Emily Grace Harris
2013 - Sydnie Lowe
2012 - Skylar Birdsall
2011 - Kayla Herrington
2010 - Brianne Herrington
2009 - Janel Mitchell
2008 - Madison Malone
2007 - Kristin Castle
2006 - Jordan Gaskill
2005 - Shae Claypool
2004 - Kindsey Ely
2003 - Chesnei Zehr
---
2019 RANGER KING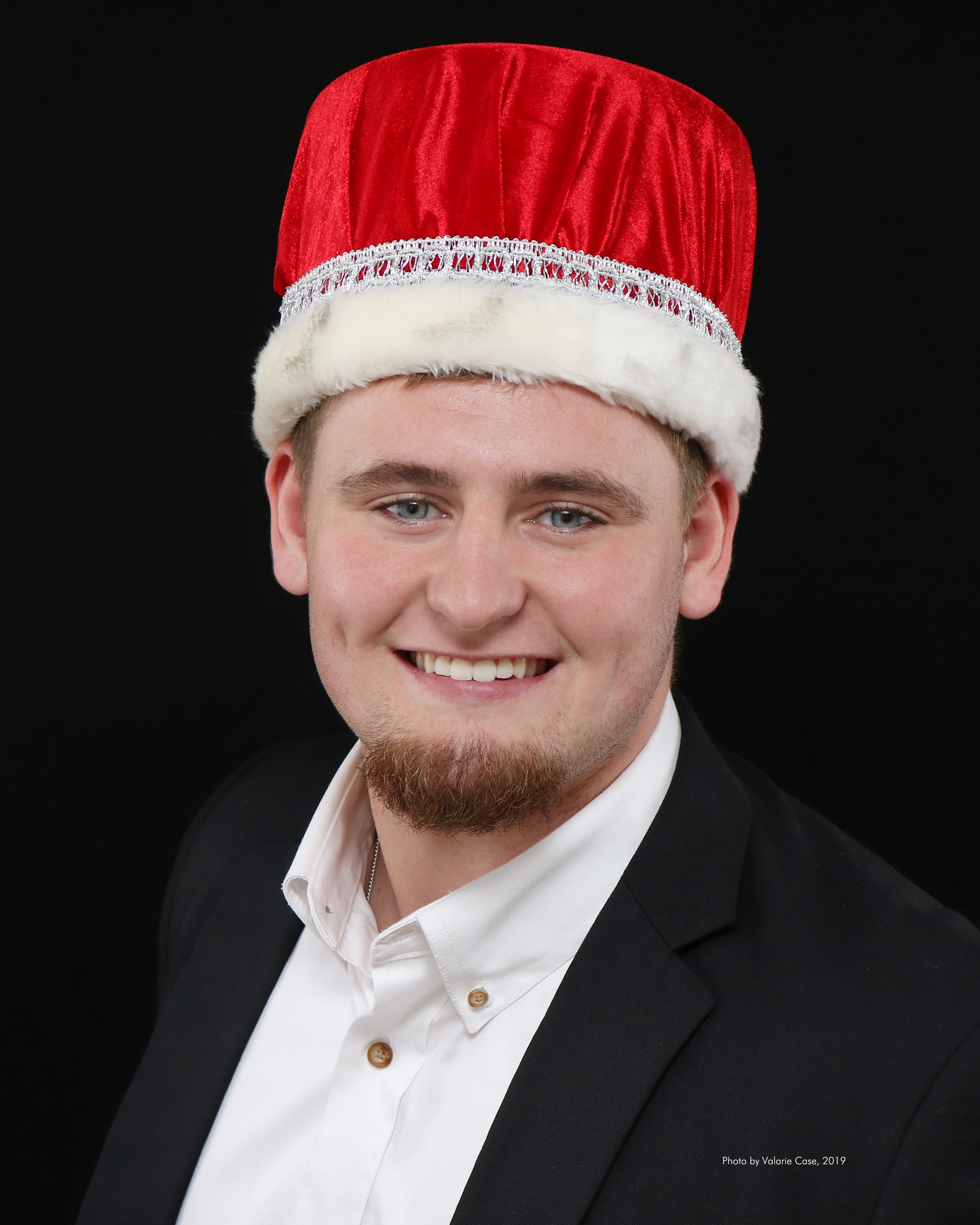 Sam Gentry
Corpus Christi, Texas
RANGER KINGS THROUGH THE YEARS
2019 - Sam Gentry
2018 - Blake Humble
2017 - Demetri Wilson
2016 - Shekhar Adhikari
2015 - Clayton Garcia
2014 - Bruce Wright
2013 - Jake West
2012 - Samy Mack III
2011 - Michael Hiebert
2010 - Josh Stephens
2009 - Charlie Burns
2008 - Mark Freeman
2007 - Jordan Lytle
2006 - Ricky Ward
2019 RANGER QUEEN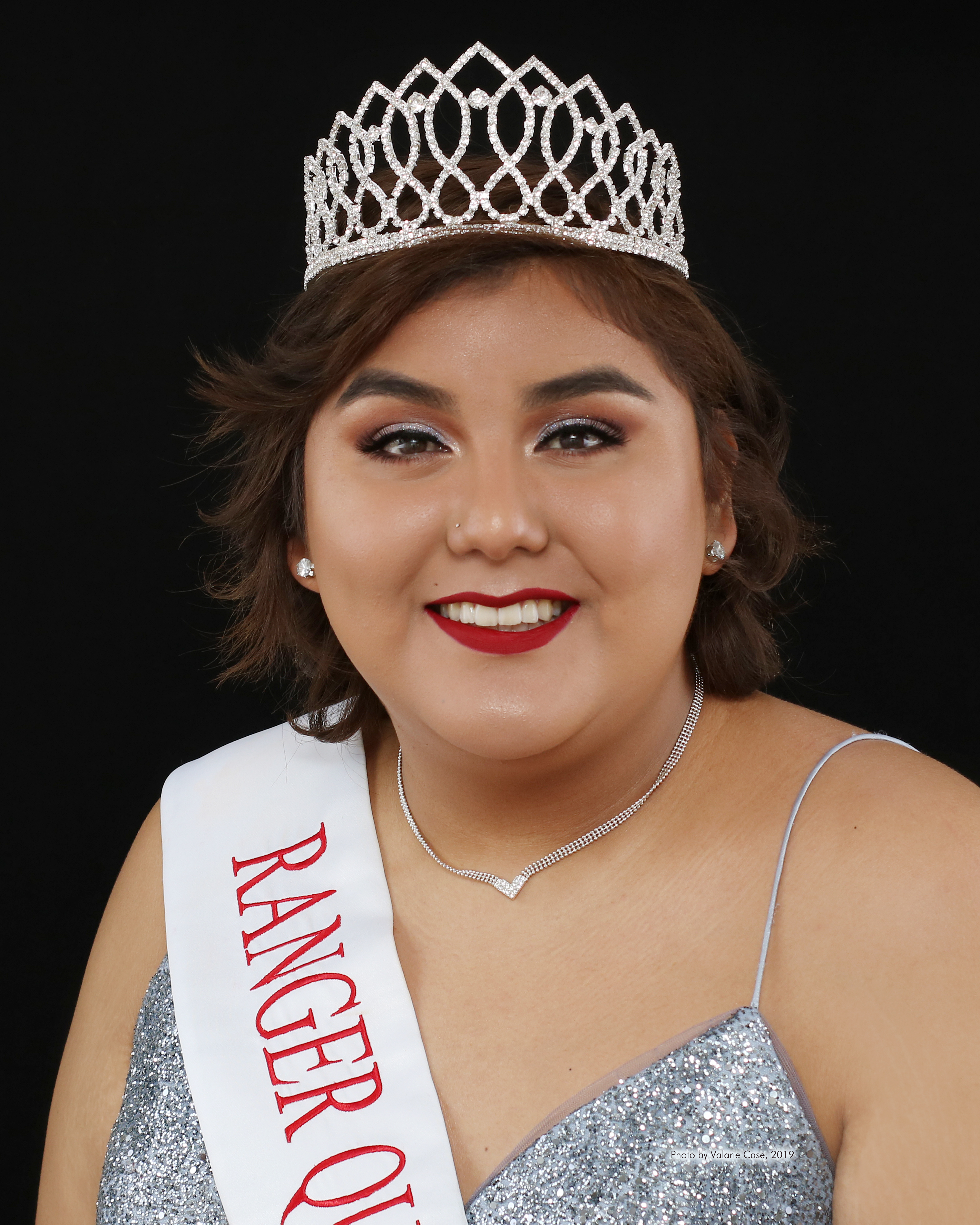 Adriana Guel
Los Angeles, California
RANGER QUEENS THROUGH THE YEARS
2019 - Adriana Guel ~ Los Angeles, California
2018 - Madison Hofen ~ Alva
2017 - Sadie Vore ~ Alva
2016 - Cinthya Nevarez ~ Laverne
2015 - Kaci Hansen ~ Hinton
2014 - Morgan Renbarger ~ Calumet
2013 - Baylei Zehr ~ Copeland, Kansas
2012 - Gilda Palacio ~ Woodward
2011 - Whitney Grover ~ Byron
2010 - Madison Malone ~ Valley Center, Kansas
2009 - Becky Burke ~ Oilton
2008 - Danielle Stebens ~ Alva
2007 - Melissa (Bird) Province ~ Ashland, Kansas
2006 - Christine (Frey) Patterson ~ Gilbert, Arizona
2005 - Heidi Nida ~ Boise, Idaho
2004 - Tara (Baker) Dickinson ~ Alva
2003 - Cassie (McEachern) Walden ~ Oklahoma City
2002 - Kristi Cinnamon ~ Garber
2001 - Kandee Hookstra ~ Jacksonvelle, North Carolina
2000 - Jenni Prock
1999 - Melinda Adkins ~ Oklahoma City
1998 - Kellie (Dunn) Badley ~ Alva
1997 - Corinn (Auld) Allen ~ Yukon
1996 - Sloan Tilley ~ Spearville, Kansas
1995 - Gretchen (Barber) Van Eeghen ~ Carmel, California
1994 - Jenni Williams ~ Carnegie
1993 - Tricia Robertson ~ Gage
1992 - Stephani (Bontrager) Yunker ~ Enid
1991 - Kim (Freed) Houk ~ Burkburnett, Texas
1990 - Raelyn (Dooley) Meyer ~ Wichita, Kansas
1989 - Cathy (Garrett) Smith ~ Oklahoma City
1988 - Donnita Drain ~ Grambling, Louisiana
1987 - Kim (Parsons) Stockton ~ Jarrell, Texas
1986 - Kyla (Williams) Alvey ~ Fort Worth, Texas
1985 - Sherri (Bixler) Woodward ~ Bartlesville
1984 - Jill (Chestnut) Secrest ~ Stillwater
1983 - Pam (Lemmons) Malone ~ Valley Center, Kansas
1982 - Pam (Koehn) Keast ~ Round Rock, Texas
1981 - Andrien (Thomas) Coy ~ Minneapolis, Minnesota
1980 - Darla (Clark) Gragert ~ Choctaw
1979 - Cindy (Daniels) Hoffman ~ Edmond
1978 - Karen (Bishop) Koehn ~ Alva
1977 - Betty (Hansen) McCain ~ Grand Junction, Colorado
1976 - Joy (Modeland) Minton ~ Enid
1975 - Rodeana (Polson) Bixler ~ Waynoka
1974 - Lori Hansen ~ Oklahoma City
1973 - Jody (Perkins) Cantrall ~ Dodge City, Kansas
1972 - Jane (Boils) Nickelson ~ Waynoka
1971 - Kathy (Robison) Cole ~ Mission Viejo, California
1970 - Charlene (Herdman) Mariano ~ Rutherford, New Jersey
1969 - Karen (Sharkey) Wells ~ Yukon
1968 - Mary E. (Williams) Nichols ~ Tulsa
1967 - Pam (Washburn) Treadwell ~ Muskogee
1966 - Linda (Patterson) Dobbins ~ Thomas
1965 - Gloria (Metcalf) Kaberlein ~ Plains, Kansas
1964 - Judy Wolgamott ~ Stillwater
1963 - Claudia (Dryer) Donely ~ Woodward
1962 - Kathy (Butler) Giarratano ~ Tulsa
1961 - Donna (Spencer) Crites ~ Greensburg, Kansas
1960 - Carolyn (Dearing) Wright ~ Oklahoma City
1959 - Mary Beth (Hanes) Witt ~ Enid
1958 - Linda (Campbell) Zander ~ Nash
1957 - Pat (Hopkins) Like ~ Glenwood Springs, Colorado
1956 - Peggy Jane (Cook) Colson ~ Burlington
1955 - Eleanor (Vance) Raders ~ Mission, Texas
1954 - Lila (Goodnight) Hays ~ Rolla, Kansas
1953 - Pat (Calloway) Maskus ~ Edmond
1952 - Peggy (Bond) Neely ~ Hutchinson, Kansas
1951 - Donna (Burns) Landreth ~ Alva
1950 - Earline (Heaton) Smith ~ Edmond
1949 - Joan ( McElhiney ) Donnotell ~ McLean, Virginia
1948 - Nettie (McNally) Plummer ~ Fay
1947 - Shirley (Schupbach) Nelson ~ Kiowa, Kansas
1946 -
1945 -
1944 -
1943 -
1942 -
1941 - Winona (Maddox) Schnitzer ~ Bartlesville
1940 - Nina Hope (Annis) Guffey ~ Edmond
1939 - Barbara Domminick ~ Kiowa, Kansas
1938 - Ruth Wright ~ Waynoka
1937 - Gerna Lee Stambaugh (Deceased) ~ Kiowa, Kansas
1936 - Lois White ~ Alva
1935 - Arlene (Curry) Board (Deceased) ~ Carmen
1934 - Helen (Sherill) Brakebill ~ Ponca City
1933 - Eunice Metcalf ~ Alva
1932 - Alda Neighbors
1931 - Veenita Burchfiel
1930 -
1929 -
1928 - Magdalene Davis ~ Amorita
1927 -
1926 -
1925 - Verda Matteson
1924 - Elsie Wilcox
1923 -
1922 -
1921 -
1920 - Mae Sutton ~ Winchester