Northwestern's Division of Education Ranked Among Top 85 Most Affordable Early Childhood Education Programs
November 20, 2020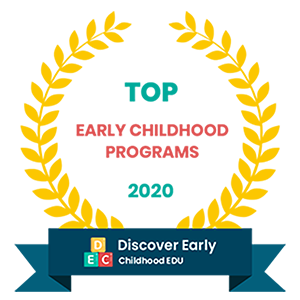 DiscoverEarlyChildhoodEDU.org seal for Top 85 Most Affordable Early Childhood Education Programs
The Division of Education's Early Childhood Education program at Northwestern Oklahoma State University has been named the 28th most affordable program in the country out of 85 other programs evaluated by DiscoverEarlyChildhoodEDU.org.
Data for this ranking was collected through the National Center for Education Statistics, CollegeScorecard.ed.gov, Bureau of Labor Statistics and Payscale.com. Ranking factors included retention rate, graduation rate, admission rate, cost of tuition, graduating salary, number of programs offered, loan default rate, diplomas awarded and percent of students receiving financial aid.
"The high ranking of our early childhood program by Discover Early Childhood EDU validates the extraordinary work of our faculty and staff and the support of Northwestern's administration," said Dr. Christee Jenlink, associate dean of education and professor of education. "More importantly, it validates the commitment of our students and the excellent work they are doing on behalf of young people when they are in classrooms."
The Division of Education at Northwestern is accredited by the Council for the Accreditation of Education Preparation and offers education programs in agriculture, early childhood, elementary, English, health and sports science, math, music, natural science, social sciences and special education.
For more information on Northwestern's education degree programs visit https://www.nwosu.edu/school-of-education/education or contact Jenlink at (580) 327-8450 or cljenlink@nwosu.edu. To view ranking visit https://discoverearlychildhoodedu.org/degrees/most-affordable-schools/
-NW-