Northwestern Family Day Set for Sept. 24-25; Families Can 'Shop for Tuition' for Chance to Win Scholarships
September 16, 2021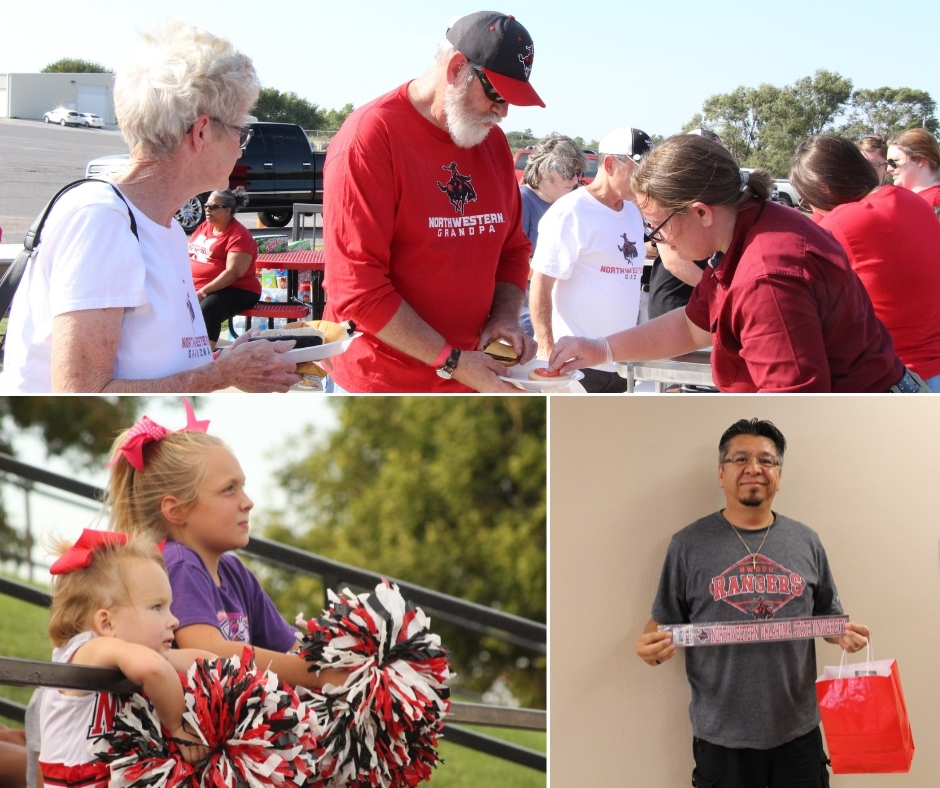 Family Day at Northwestern Oklahoma State University is Friday and Saturday, Sept. 24-25. The annual event brings families to campus where they can take tours, purchase Ranger gear, shop for tuition scholarships and attend a Ranger football game.
Families are invited to visit the Alva merchants to "shop for tuition" to register for a $500, $300 or $200 tuition giveaway for the spring semester of 2021. "Shopping for Tuition" takes place from 9 a.m. to 5 p.m. on Friday, Sept. 24, and from 10 a.m. to noon on Saturday, Sept. 25. Families can register as many times as they'd like, and the winning individuals will be presented with their awards during halftime of Saturday's football game. Must be present at the game to win.
The Alva merchants participating can be found at www.nwosu.edu/family-day. Merchants and updates are added daily online. No purchase is necessary to "shop for tuition."
Family Day registration is Saturday from 12:30-2:30 p.m. in the Northwestern Student Center commons area.
After registration, families are invited to attend the Presidential Pre-Game Program in the Student Center commons area from 2:30-3 p.m. Students and their families will have the opportunity to meet with Northwestern faculty and staff members. After the Presidential Pre-Game, families will receive free tickets to the 6 p.m. football game and a chance to win additional prizes.
Families also are invited to the Tailgate Party from 4 p.m. until kickoff on the west side of the Ranger Field locker room. Food and drinks will be served for $3 per person. In case of inclement weather, Northwestern will play host to the tailgate event in the Student Center.
Saturday's events will wrap up at 6 p.m. when the Northwestern Ranger football team takes on East Central University.
For more information, please contact Calleb Mosburg, dean of student affairs and enrollment management, at cnmosburg@nwosu.edu or (580) 327-8415.
-NW-
CONTACT FOR RELEASE
Erin Davis, University Relations Specialist
eedavis@nwosu.edu, 580-327-8480