Northwestern Education Students Present 'The Day the Crayons Quit' to Fowler Students
May 11, 2022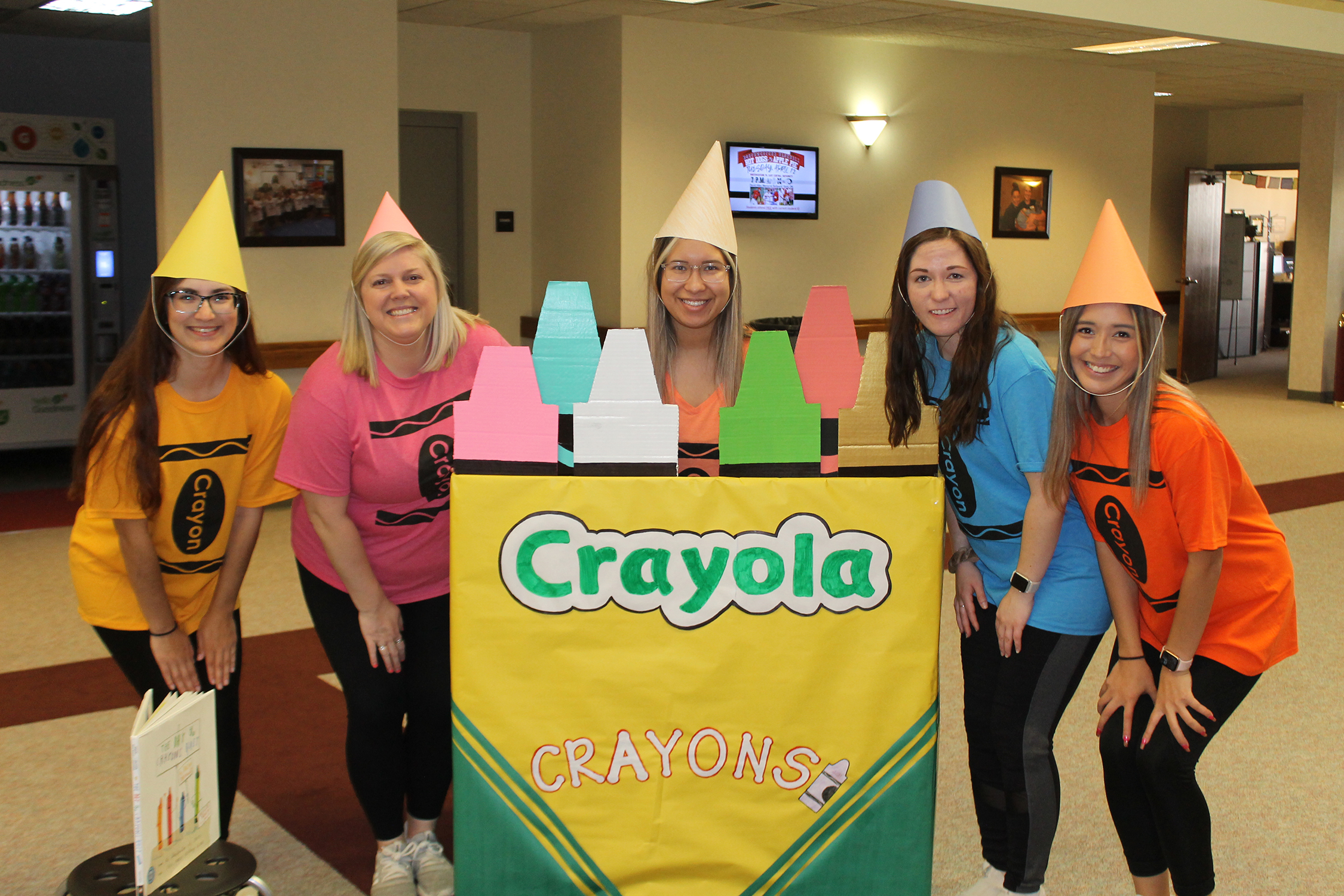 Northwestern education students performed "The Day the Crayons Quit" for the Enid Public Schools Fowler Early Childhood Center students. The cast included (left to right) Angela Egger, Susannah Welty, Jordan Villalva, Hannah Mosburg and Jerika Coon.
---
Northwestern Oklahoma State University education students performed "The Day the Crayons Quit" for Enid Public Schools Fowler Early Childhood Center students recently.
The performance was held in the Northwestern-Enid commons area.
"The experience afforded the Fowler children an opportunity to be an audience of a 'live' performance, many for the first time," said Chris Smith, EPS early childhood director and principal of Fowler. "They were both mesmerized and delighted by the story, and the actors and were excited to tell their families all about their experience."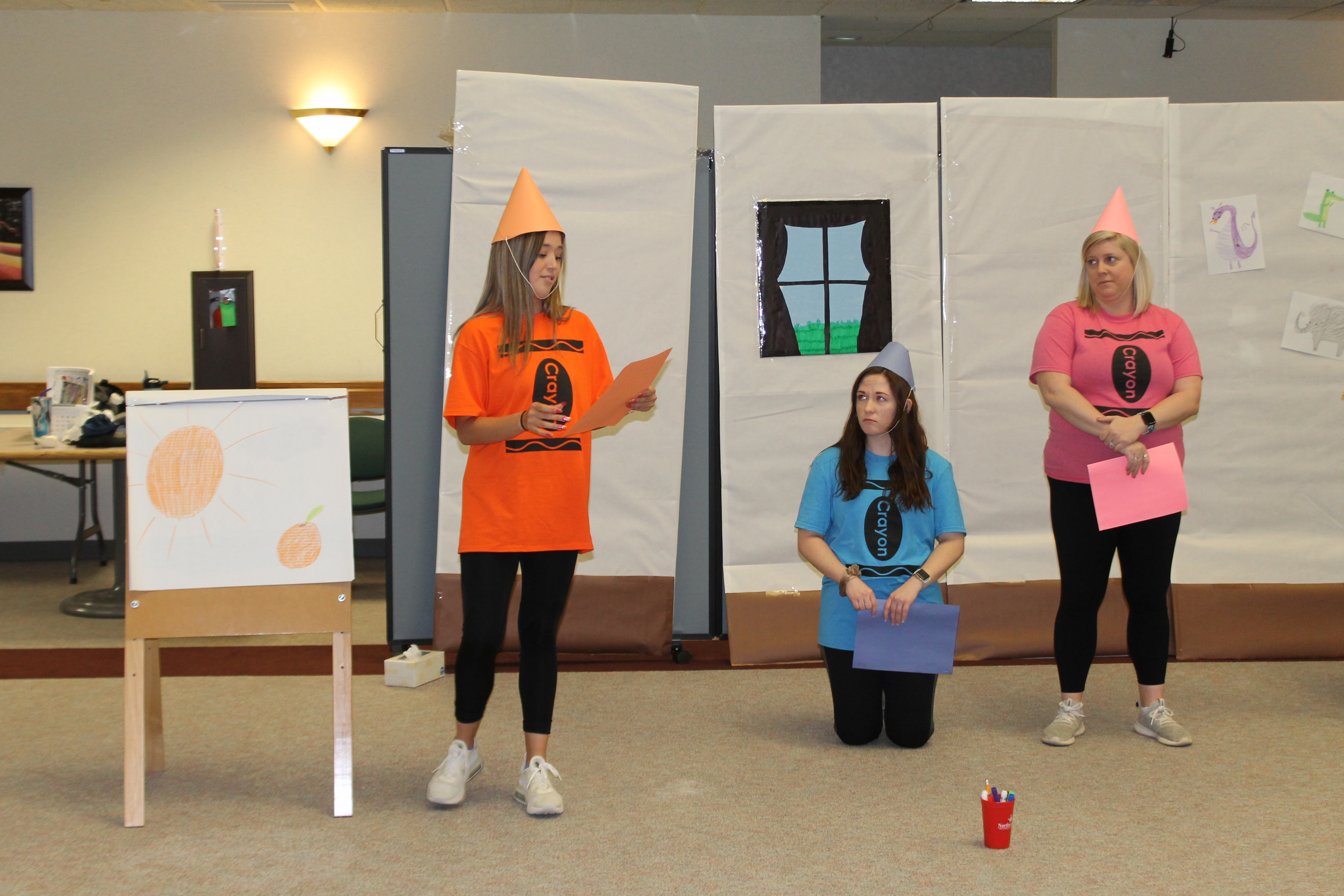 The creative activities class, led by Derek Trabuc, instructor of education, presented the showcase. The elementary and early childhood education teacher candidates put together the production as an assignment for the semester demonstrating what they have learned.
The students chose an age-appropriate story that the preschoolers could follow and enjoy. They researched ideas and built the set from scratch, which included a life-sized crayon box that was donated to the Fowler Center. The students also created their own dialog to go along with the overall story adding some depth. In the end, the preschoolers were able to take pictures with the college students and "meet" the crayons.
"The students did an amazing job," Trabuc said. "Each student was two colors, which had them acting out two parts. They figured out how to transition flawlessly and keep the play moving. I can't say enough about how hard the creative class worked to put on this production, and judging from the excitement, the preschoolers enjoyed the play as well."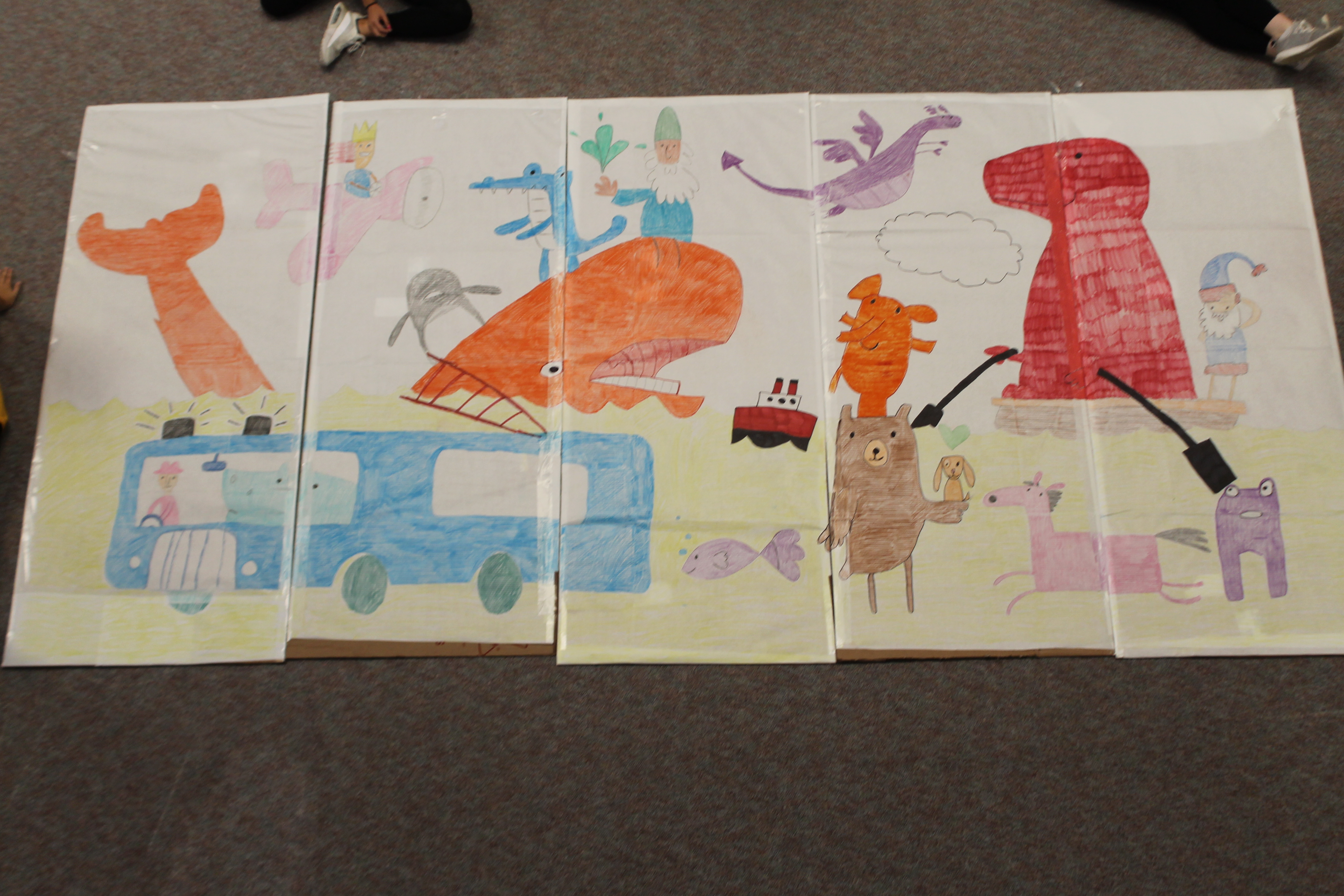 Cast members in the production, their hometowns, classifications, majors and the characters they portrayed include:
Jerika Coon, Sapulpa senior, early childhood education, as purple/orange crayons; Angela Egger, Williamsville, Illinois, senior, early childhood education, as red/yellow crayons; Hannah Mosburg, Beaver senior, elementary education, as blue/gray crayons; Jordan Villalva, Enid junior, elementary education, as green/peach crayons; and Susannah Welty, Alva senior, elementary education, as black/pink crayons.
"The play was a fun experience," Coon said. "It really highlighted what it is going to be like in our own future classrooms. Seeing the children's faces light up with smiles was very rewarding. I'm so glad we were able to perform for the Fowler students!"
Photos from this event are available at https://nwosuenidphotos20212022.shutterfly.com/pictures/472.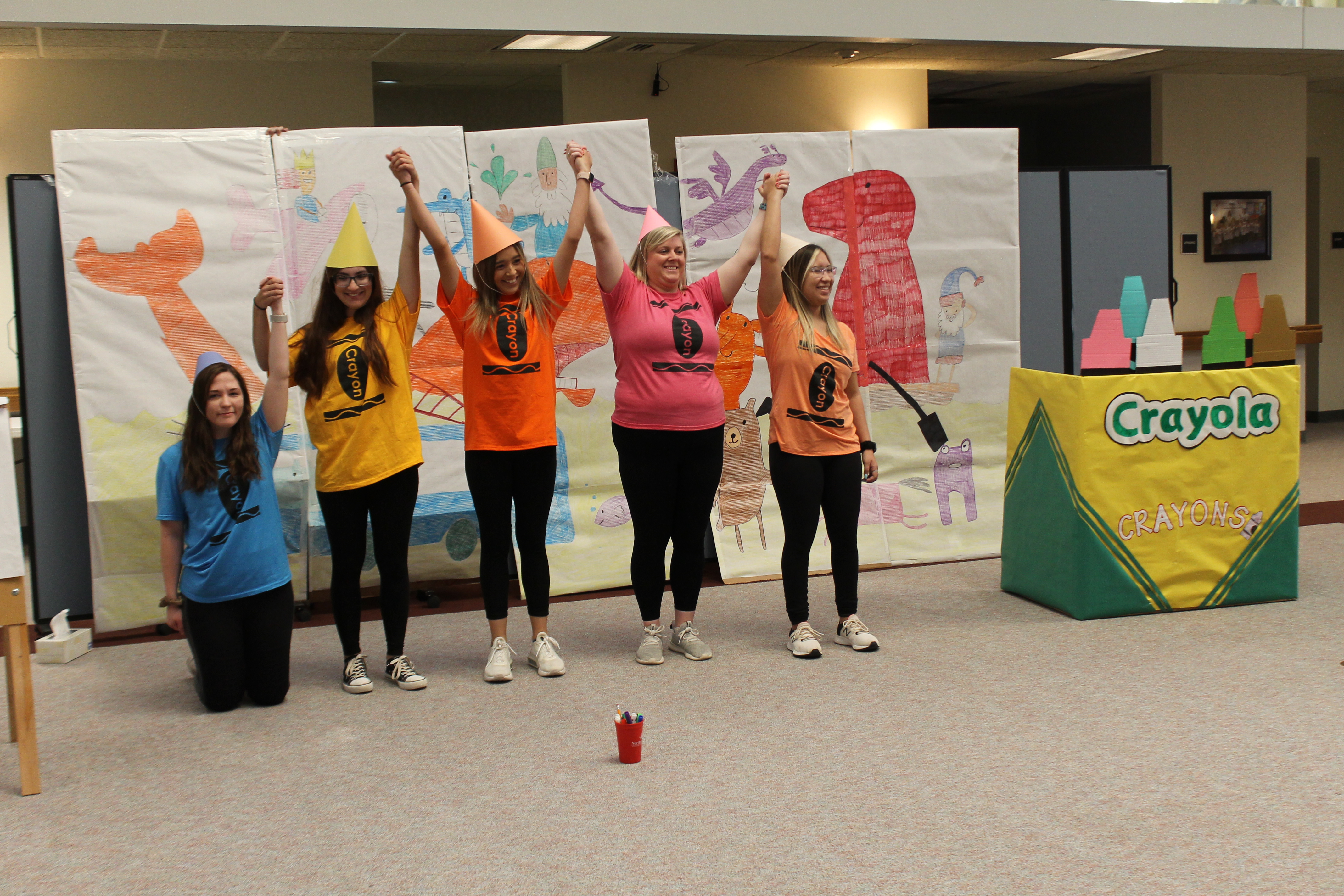 For more information about Northwestern's teaching programs contact Dr. Christee Jenlink, professor of education, chair of the Division of Education and associate dean of the School of Education, at (580) 327-8450 or cljenlink@nwosu.edu. Additional information about Northwestern's Division of Education may be found at https://www.nwosu.edu/school-of-education/education.
-NW-
CONTACT FOR RELEASE
Erin Davis, University Relations Specialist
eedavis@nwosu.edu 580-327-8480