Northwestern Ag Ed Major Receives Collegiate Farm Bureau Scholarship
May 5, 2022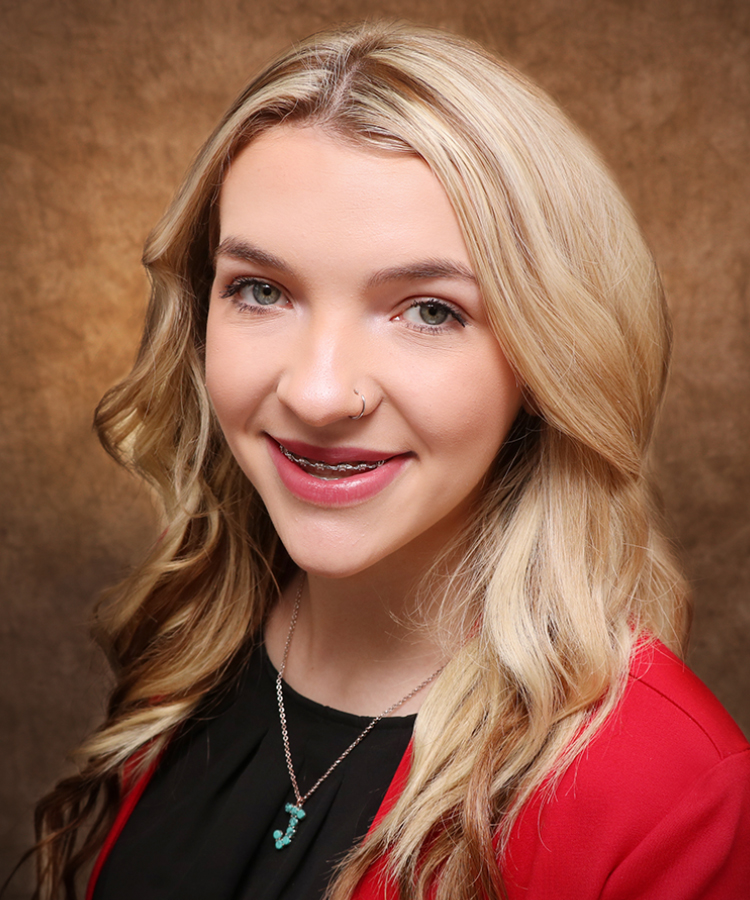 Out of 15 applicants, one college student was recently selected by the Oklahoma Farm Bureau Young Farmers and Ranchers committee for a $1,000 scholarship. Josey Myers, junior agriculture education major at Northwestern Oklahoma State University, received the award.
Nine high school seniors were also awarded $1,000 scholarships, one of which will be attending Northwestern in the fall. Each recipient will be pursuing a degree at an institution of higher learning with hopes to contribute to agriculture and rural Oklahoma.
"The YF&R scholarship program is an exciting way to invest in the newest generation of agriculturalists in our industry," said Brittany Hukill, OKFB YF&R chair. "Our committee looks forward to seeing how each of these students uses this investment to grow in agriculture and represent our state well in their careers."
To apply for this scholarship, college students must be enrolled full-time at an accredited Oklahoma college with a Collegiate Farm Bureau chapter and be a member of the Oklahoma Farm Bureau. Currently, Northwestern has one of the five Collegiate Farm Bureau chapters in the state.
Myers served as the 2021-2022 NWOSU Aggie Club/Young Farmers and Ranchers Chapter president. The Gracemont native, who is a member of the Woods County Farm Bureau, said she is thankful for the immense support from the Oklahoma Farm Bureau toward her academic goals.
"Agriculture has always been the center point of my world, specifically in the industry of swine and beef," Myers said. "When I started my collegiate career at Northwestern, it was challenging to view those industries from the 'adult' view rather than the exhibitor view. However, over time, I have had the opportunity to serve as an intern for a few major platforms within the state of Oklahoma."
In September of 2021, Myers was selected to serve as a General Livestock Intern at the Tulsa State Fair. Over an 11-day period, she gained experience in marketing, social skills and management. Similar to the Tulsa State Fair, she was selected to serve as a General Livestock Intern for the 2022 Cattlemen's Congress in Oklahoma City. Over a nine-day period, she worked with fellow interns and exhibitors from across the United States where she learned about the differences in functionality from state to state.
"Josey has been an integral part of our student body," said Steve Sneary, instructor of agriculture. "I truly believe we have some of the best agriculture students that will play a major role in impacting the future of our industry. Josey works hard and puts the building blocks in place to make education and industry come together."
The most recent internship she has taken on is a broadcasting and marketing internship with Kennedy Ventures. She has also been a part of the videography team at the Oklahoma Youth Expo and the Texas Elite Showcase.
"Each of these internships has created an exceptional personal resume that has helped me earn a great deal of scholarships toward my degree here at Northwestern," Myers said. "I would like to thank each of my instructors of agriculture, especially Mr. Steve Sneary and Mr. Jack Staats, for opening the many doors of opportunity that I have been able to walk through. The support I have received from the entire community of Alva and NWOSU has been astronomical, and I cannot imagine chasing, reaching and surpassing my goals at any other university."
For more information about Northwestern's agriculture department, contact Dr. Dean Scarbrough, agriculture department chair and professor of agriculture, at dascarbrough@nwosu.edu or call (580) 327-8487. Additional information about Northwestern's agriculture department may be found at https://www.nwosu.edu/school-of-education/agriculture.
-NW-
CONTACT FOR RELEASE
Erin Davis, University Relations Specialist
eedavis@nwosu.edu , 580-327-8480