Attorney for Oklahoma City Murrah Federal Building Bomber to Speak at Northwestern March 24
March 16, 2023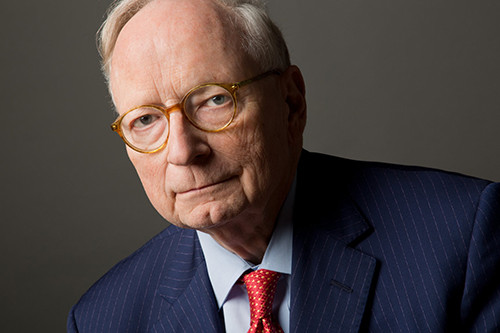 Stephen Jones, who served as defense counsel for Timothy McVeigh, will speak at Northwestern March 24.
Enid attorney Stephen Jones, who served as defense counsel for Timothy McVeigh charged with the bombing of the Alfred P. Murrah Federal Building in Oklahoma City in 1995, will be speaking at 1 p.m. on Friday, March 24, in the Student Center Ranger Room at Northwestern Oklahoma State University-Alva. The talk is free and open to the public.
Jones will be discussing the challenges of providing a fair trial while the media practices freedom of the press in reporting it. His visit is sponsored by the media law and ethics class, which is part of the mass communications program at Northwestern.
He will also be taking questions from the audience.
A practicing attorney for more than 50 years, Jones has been involved in the defense of several "high profile" cases, including tax fraud, alleged acts of terrorism and two major bombing cases, the most notable of which was the defense of Timothy McVeigh in 1997.
He has represented retired and former employees of the Central Intelligence Agency, the National Security Agency and the National Security Council staff. He was also involved in consulting work with various targets, defendants, or persons of interest to the Federal Government for alleged acts of terrorism in the Philippines, the Far East, and those connected with the attacks on September 11, 2001. Similarly, he has represented individuals accused of disloyalty to the United States and/or the unauthorized disclosure of confidential government information or classified government information.
Most recently, Jones sued the Oklahoma State Election Board in 2022, trying to stop the state's special election for Sen. James Inhofe's seat before he actually retired and claiming the 17th Amendment to the U.S. Constitution does not allow for such a process. The Oklahoma Supreme Court denied Jones' application for original jurisdiction in the case.
Questions about this talk may be directed to Dr. Kaylene Armstrong, associate professor of mass communications, at (580) 327-8481 or kdarmstrong@nwosu.edu. To learn more about Northwestern's mass communication program, visit https://www.nwosu.edu/school-of-arts-and-sciences/communication/mass-communication.
-NW-