Armstrong Contributes to Book on Journalism History
September 20, 2023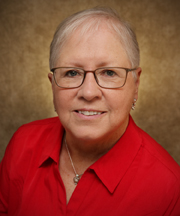 Dr. Kaylene D. Armstrong, associate professor of mass communication at Northwestern Oklahoma State University, is one of 48 journalism history scholars whose work is featured in the new "Routledge Companion to American Journalism History."
The book is edited by Melita M. Garza, Michael Fuhlhage and Tracy Lucht. Its release date is Sept. 20.
Armstrong, who is the adviser to the student newspaper Northwestern News, wrote about the value of continued research into student newspapers. Her chapter, "Student Journalism History: Essential Reporting," discusses many areas of student media that would make excellent research projects for future scholars.
Armstrong's dissertation (and subsequent book) was about how student newspapers covered the campus protests of the 1960s.
To learn more about the book, contact Armstrong at (580) 327-8481 or kdarmstrong@nwosu.edu. To learn more about the mass communication program at Northwestern, visit www.nwosu.edu/school-of-arts-and-sciences/communication/mass-communication.
-NW-