Sigma Delta Pi National Collegiate Hispanic Honor Society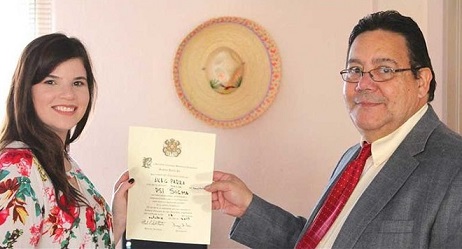 Sigma Delta Pi, the National Collegiate Hispanic Honor Society (La Sociedad Nacional Honoraria Hispánica), was established on November 14, 1919, at the University of California at Berkeley. Its insignia is the royal seal of Fernando and Isabel, representing Castille, León and Aragón. The Society's colors are red and gold and its flower is the red carnation.
The Sigma Delta Pi chapter at Northwestern inducts new members each academic year. Members are eligible for scholarships from the national chapter and other benefits. Student members are recognized for their efforts in the study of Spanish language and culture. Students interested in joining Sigma Delta Pi should contact Dr. Martinez to fill out an application and pay the membership fee.