Wildman Earns Campus deSERVING Ranger Award
May 3, 2021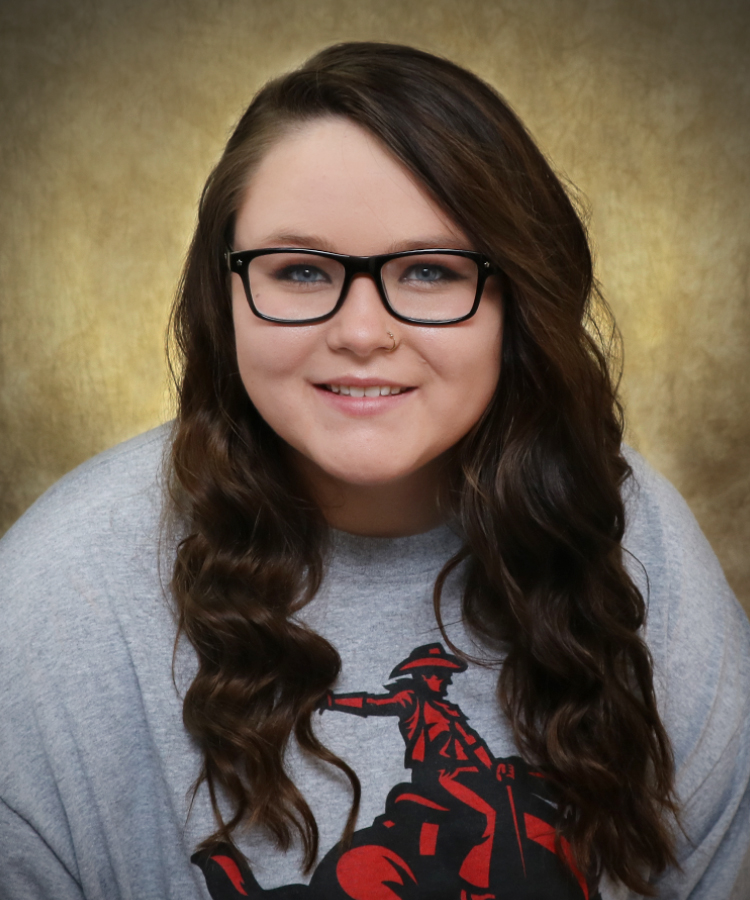 Jessica Wildman, senior social work major at Northwestern Oklahoma State University, has been honored with this year's deSERVING Ranger Award from the Service-Learning and Civic Engagement (SL/CE) program.
Kaylyn Hansen, director of assessment and institutional effectiveness who also leads the service-learning and civic engagement program, said each spring the award recognizes an outstanding Northwestern student who demonstrates the following :
Dedication to service and a sense of responsibility to the Northwestern service-learning and civic engagement vision
Serves as a community service model for other students
Exceptional leadership and organizational skills and
Consistent work ethic and availability
The Pocasset native has completed more than 75 service hours in volunteer opportunities. A few of these activities include her involvement with the Northwest Domestic Crisis Center, Northwest Family Services, the Social Workers Association of Tomorrow (SWAT) chapter at Northwestern and others.
"For me, the act of serving others holds a significant place within my morality," Wildman said. "Growing up, both my parents demonstrated acts of service to the community through volunteering. Whether it was coaching sports teams, fighting fires, or simply providing resources and support to those in need, they were always active."
She is the current SWAT Alva campus vice president and treasurer with the NWOSU Art Society. Wildman also completed service-learning projects in her coursework.
"Throughout her time at Northwestern and during multiple service-learning projects, I have observed her unwavering commitment to service in our region and state," Dr. Kylene Rehder, professor of social work and chair to the department of social work, said. "She serves as a student leader focused on bridging the gap between the university and its communities through service."
The deSERVING Ranger Award is awarded once a year to a qualified Northwestern student. The student will be nominated by a Northwestern faculty or staff member. The award started in 2015 and has been awarded to students from a variety of majors.
Wildman says the concept of serving a community was deeply rooted in her moral compass from a young age. Through the lectures, guidance and modeling from both professors, and her parents, she learned that "service" has little to do with the resources and time provided but more to do with the hope that you are installing in others when providing said services.
"To me, that hope can create a foundation, or a starting point, to strive for the betterment of that individual," Wildman said. "Hope is a vital feeling to have, and far too many people lose sight of that hope during hardships. It is my goal, in serving others, to bring that hope back into sight for those individuals."
-NW-