Virtual Diversity Training Presentation to be given by Dawn Shaw on Feb. 25
February 22, 2021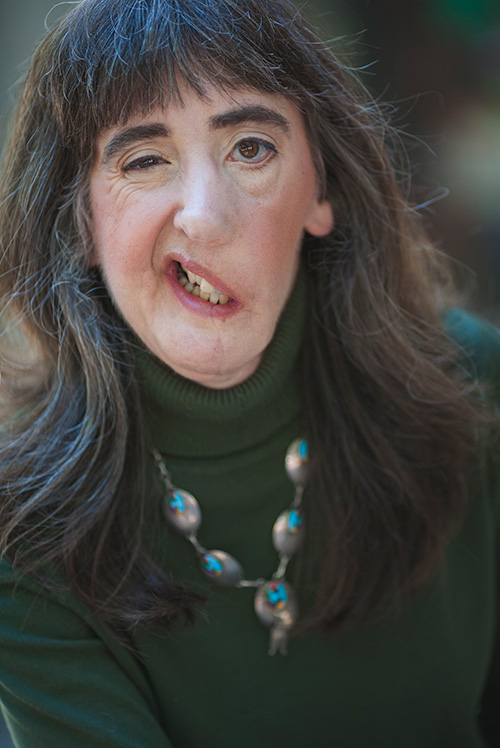 Northwestern Oklahoma State University will play host to a virtual diversity training presentation by motivational speaker and author, Dawn Shaw, Feb. 25 that is open to the campus and community. The virtual presentation will be available in both Education Center 109 as well as via Zoom.
The removal of a tumor at birth may have left Shaw's face half-paralyzed, but that hasn't stopped her from living a fulfilling life and creating confidence in others. Shaw's parents actively took her out into the world, exposing her to many places and people rather than hiding her away. She came to recognize that the choices she made about how to live with her facial difference impacted her outlook on life.
Shaw, from Grapeview, Washington, has published three books, including her memoir "Facing Up to It" and, more recently, an inspirational guide titled "Facial Shift, Adjusting to an Altered Appearance." She hosted a series, still on YouTube, called "Friending the Mirror,"and has given a TEDx talk titled "Beauty is an Inside Job." More recently, she acted and sang in the movie "Happy Face," currently available on most video-on-demand streaming platforms.
Outside of speaking and writing, Shaw raises Icelandic horses and indulges in a passion for live music.
Every year, the diversity committee at Northwestern strives to bring in relevant speakers who teach campus and community members about an issue in today's culture. These committee members include Dr. Mariann Braten-Hall, assistant professor of education; Dr. Roger Brown, associate professor of business; Lindsey Cherry, instructor in English; Sarah Fry, instructor of criminal justice/sociology; Shawna Gilbert, assistant professor of library sciences; Dr. Roger Hardaway, professor of history; Mistie Kline, lecturer in psychology; Dr. Karsten Longhurst, assistant professor of music; Yosbelli Lora, student representative, Dr. Steven Mackie, professor of education; Calleb Mosburg, dean of student affairs and enrollment management; Jennifer Pribble, assistant professor of social work; Taylor Randolph, instructor of psychology; Dr. Henry Trabuc, assistant professor of education; Dr. Robert Vest, assistant professor of Spanish; and Dr. Wei Zhou, associate professor of business.
"I am excited that we can have Dawn Shaw share her experiences, her inspirational guidance and outlook on diversity, to our faculty, staff, students and the greater Northwestern community," said Brown, chair of the diversity committee.
For more information, please contact Brown at (580) 327-8509 or rsbrown@nwosu.edu.
The same presentation, "The Power of Choice," will be available at the following times:
February 25, 2021 *The Zoom password for each presentation is 022521
3:30 to 5 p.m. | Education Center 109 Alva campus | Available via Zoom https://zoom.us/j/93810216383
7:30 to 9 p.m. | Education Center 109 Alva campus| Available via Zoom https://zoom.us/j/93745984569
*Limited seating available due to social distancing seating within EC 109. Max of 300 people allowed in each Zoom meeting.
-NW-
CONTACT FOR RELEASE
Erin Davis, University Relations Specialist
eedavis@nwosu.edu 580-327-8480