Social Work Accreditation Reaffirmed
April 6, 2021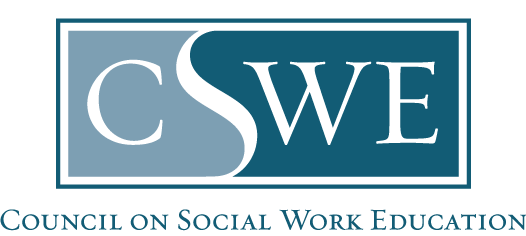 During the Council on Social Work Education (CSWE) Commission on Accreditation's (COA) February 2021 meeting, the COA voted to grant reaffirmation of accreditation to Northwestern Oklahoma State University's social work program for eight years, ending in February 2029.
Reaffirmation is administered through a multistep accreditation process that involves program self-studies, site visits and COA reviews. To become accredited, Dr. Kylene Rehder, professor of social work and chair to the department of social work, and Jennifer Pribble, assistant professor of social work and director of field experience, worked diligently preparing a written self-study that covered the program's mission and goals, implicit and explicit curriculum and assessment.
In September 2020, a site visitor from CSWE visited the program and interviewed faculty, administration, advisory board members and students.
"Reaffirmation of accreditation assures the highest quality of education to our students and prepares them for the professional practice of social work," Rehder said.
CSWE is a national association preserving and enhancing the quality of social work education for practice and promoting the goals of individual and community well-being and social justice.
"I am extremely proud of our social work department,"Dr. Janet Cunningham, university president, said. "The faculty navigated the reaffirmation process flawlessly. Our program provides social work professionals who are sorely needed in all areas of the state and nation."
The profession of social work in the United States looks to CSWE-accredited programs to produce social workers with the knowledge and skills to be professional social workers. To apply for licensure as a social worker one has to be a graduate of a CSWE accredited program. This accreditation also affords students the opportunity to apply for advanced standing placement in a Master of Social Work program.
Northwestern's social work department has been accredited since 2005 and offers state-of-the-art labs to Alva, Enid and Woodward students.
"Trained with the professional foundation of social work, graduates are prepared to address complex psychosocial functioning in individuals, families, and groups; as well as create change in society to enhance the welfare of all people," Rehder said.
To learn more about Northwestern's department of social work, contact Rehder at kdrehder@nwosu.edu or (580) 327-8135.
-NW-
CONTACT FOR RELEASE
Erin Davis, University Relations Specialist
eedavis@nwosu.edu, (580) 327-8480