Shewanda Riley to speak at Northwestern for diversity training February 27-28
February 10, 2020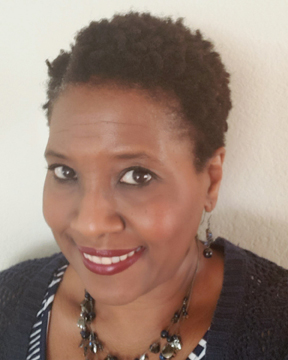 Northwestern Oklahoma State University will play host to Shewanda Riley Feb. 27-28 for diversity training that is open to the campus and community.
Riley is a professor of English at Tarrant County College in Hurst, Texas. She presents on diversity-related topics across the nation and has completed a number of publications and presentations. During the two-day event, Riley will speak on racial diversity topics, host readings, and meet with faculty, staff and students.
Every year, the diversity committee at Northwestern strives to bring in relevant speakers who teach campus and community members about an issue in today's culture. These committee members include Dr. Kay Decker, professor of sociology; Dr. Roger Brown, associate professor of business; Dr. Steven Mackie, professor of education; Dr. Coleen Golightly, associate professor of education; MaryAnn Braten-Hall, instructor of education; Shawna Gilbert, access services librarian; Karsten Longhurst, instructor of music; Dr. Wei Zhou, associate professor of business; Dr. Henry Trabuc, assistant professor of education; Jennifer Pribble, assistant professor of social work; Taylor Randolph, instructor of psychology; Sadiaa Jones, associate director of athletics for compliance and student services; and Calleb Mosburg, dean of student affairs and enrollment management.
"I am very pleased to bring Ms. Shewanda Riley to Northwestern to share her outstanding professional experiences in diversity education with our faculty, staff, students and the broader community," said Decker, chair of the diversity committee. "Riley has an extensive history with this subject and has presented at numerous conferences and institutions across the United States."
For more information, please contact Decker at (580) 327-8521 or kldecker@nwosu.edu.
The schedule for the two-day event follows:
February 27, 2020
2 to 3:30 p.m. | Education Center 109 Alva campus | Available via Zoom to Enid and Woodward campuses
Campus-Wide Training for Northwestern Faculty and Staff
"White Fragility for Beginners: How Higher Education Can Handle Conversations About the Elephant in the Room"
4:30 to 5:30 p.m. | Education Center 109 Alva campus
English program reading for English faculty, staff and students
7 to 8:30 p.m. | Education Center 109 Alva campus | Open to public | Available via Zoom to Enid and Woodward campuses
Campus and Community Talk
"From Maya to Michelle: 50 Years of African-American Female Identity"
February 28, 2020
10 to 11 a.m. | Education Center 109 Alva campus | Available via Zoom to Enid and Woodward campuses
Student and Campus Community Talk
"The Gospel According to Black Jesus: Race, Religion and Identity"
Noon
Lunch with Mass Communication students and faculty
-NW-