Seventh Annual 'Compassion in Action Dignity Drive' Underway
December 8, 2022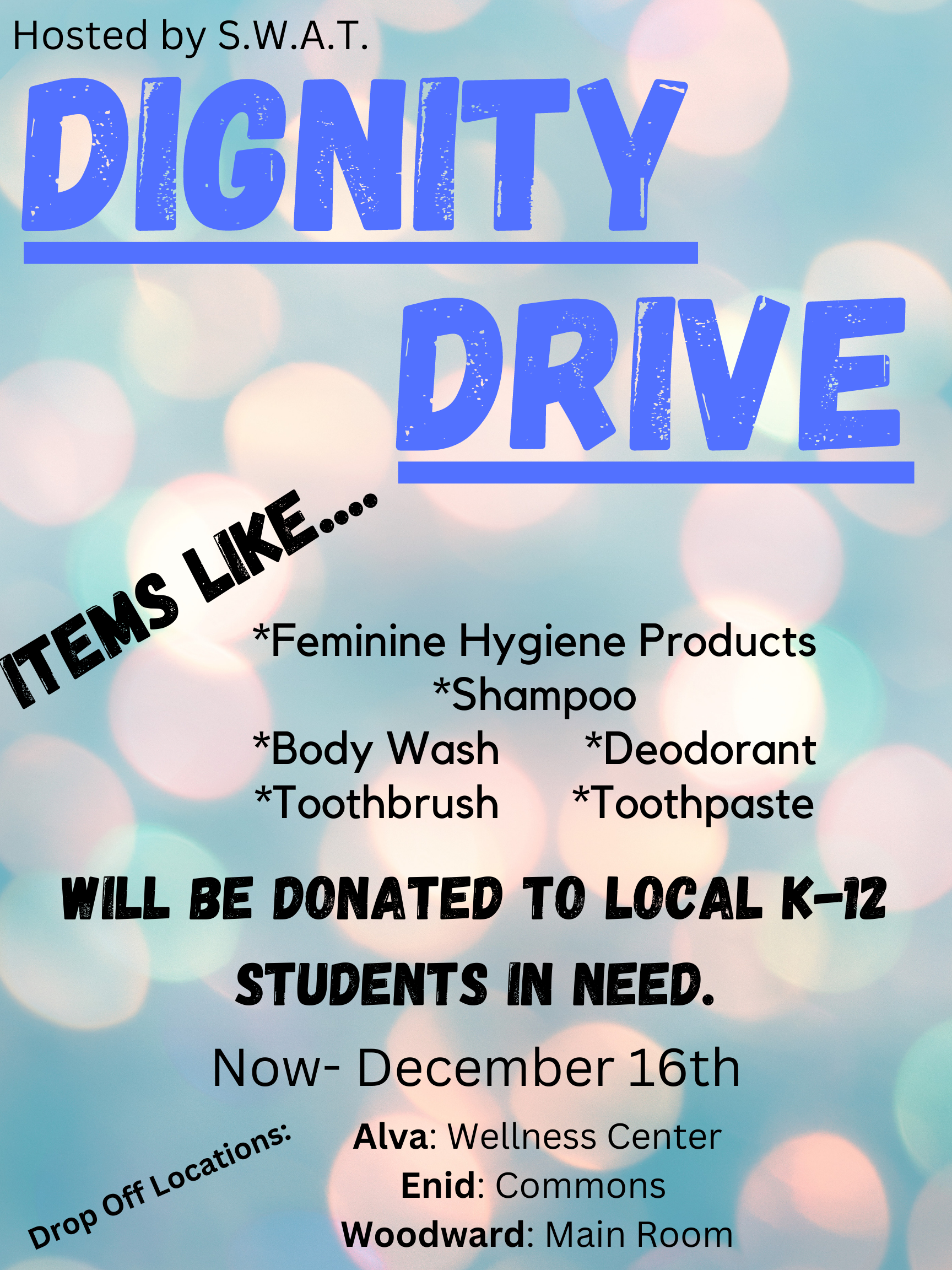 The Northwestern Oklahoma State University chapter of the Social Workers Association of Tomorrow (SWAT) organization is accepting donations for personal hygiene products as part of the "Compassion in Action Dignity Drive" at all Northwestern locations until Dec. 16.
This year SWAT will be gathering donations for local public school students in Alva, Enid and Woodward.
"Access to basic self-care items is a challenge for some students in Oklahoma," Ashley Garner, social work senior and SWAT president, said. "Through a simple donation of personal care items, we can take action and show compassion."
Items needed are shampoo, conditioner, soap, deodorant, feminine hygiene products, body lotion, toothbrushes, toothpaste, dental floss and other personal care items. Donated items can be dropped off at the Northwestern-Alva Wellness Center and in the Commons areas at the Northwestern Enid and Woodward locations.
For more information concerning the Compassion in Action Dignity Drive, contact Codi Harding, assistant professor of social work and director of field experience, in Enid at (580) 213-3148 or clharding@nwosu.edu.
-NW-
CONTACT FOR RELEASE
Erin Davis, University Relations Specialist
eedavis@nwosu.edu, 580-327-8480