Rehder recognized for social work program, department dedication through '100 for the 100th' from University of Oklahoma social work school
June 12, 2017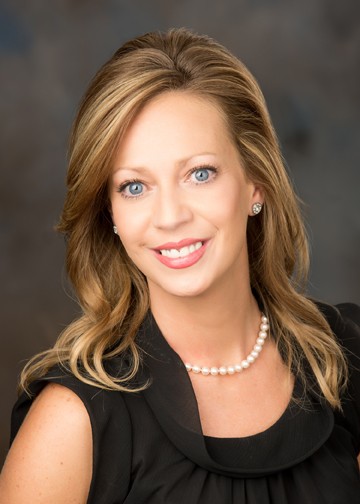 Dr. Kylene Rehder, an associate professor, director of the Social Work Program and chair of the Department of Social Work at Northwestern Oklahoma State University
---
Dr. Kylene Rehder, an associate professor, director of the Social Work Program and chair of the Department of Social Work at Northwestern Oklahoma State University, has been chosen as one of 100 honorees in the field of social work from the Anne and Henry Zarrow School of Social Work at the University of Oklahoma during the school's 100 for the 100th anniversary celebration.
Rehder has worked at Northwestern since 2005 and is credited with leading the social work program to external accreditation by the Council on Social Work Education (CSWE). Northwestern's social work program is only one of five CSWE accredited universities in the state and is the only one in western Oklahoma. With the development of a social work program in the region, the landscape of social services in Northwest Oklahoma has been transformed.
The honorees are social workers, former faculty, directors, alumni and other friends and supporters of the school. The anniversary celebration will culminate with a very special dinner event: "An Evening of Celebration: 100 Years of Social Work" on Friday, Sept. 15, 2017, in the University of Oklahoma Molly Shi Boren Ballroom.
Rehder is beyond thrilled to be included as one of the 100 for the 100th anniversary celebration, particularly because she understands the brilliant and dedicated social workers this state encompasses.
"I am truly humbled by this honor because our state encompasses so many brilliant and dedicated social workers who work tirelessly to enhance human well-being," Rehder said. "It is a dream come true to chair the Department of Social Work at Northwestern as it is where I originally developed my passion in social work and my commitment to help meet the basic needs of all people. It is a privilege to work as a professional social worker, and having your contributions recognized by the University of Oklahoma's Anne and Henry Zarrow School of Social Work and your alma mater is a wonderful professional experience."
The 100 selected individuals will be honored in two main ways. The first includes a year-long tribute on the school's website that will showcase those selected with a photo and short biography. The second will be at the 100th anniversary event in September.
Rehder obtained a bachelor's degree in social work from Northwestern (2001) and a Master of Social Work from the University of Oklahoma (2003), graduating summa cum laude. In 2013, she completed a doctorate degree from North Central University, where her dissertation research focused on the use of technology in social work education and practice.
Rehder is a Licensed Clinical Social Worker and a Board Approved Clinical Supervisor by the Oklahoma State Board of Licensed Social Workers. She has a rich history of involvement in the National Association of Social Workers Oklahoma chapter (NASW-OK), holding key roles such as Northwest Branch Chair, Chapter Committee on Leadership Identification (CCNLI), steering committee for the Social Work Public Education Campaign, and a member of the Political Action for Candidate Election (PACE) committee.
Her research efforts on licensure laws, titles and requirements provided the necessary foundation for legislative changes, bringing the Oklahoma's Social Work Practice Act in alignment with other jurisdictions and the Social Work National Model Act. In 2015, Rehder was appointed by the governor to serve on the State Board of Licensed Social Workers and is currently the board's secretary. She is an advisory board member for the Child Welfare Professional Enhancement Program (CWPEP), which focuses on strengthening child welfare services in Oklahoma. In addition, she is a board member of Freedom West Community Development Corporation, a non-profit development entity in Northwest Oklahoma that works to revitalize rural communities to increase community sustainability through proactive social and economic change efforts. Freedom West CDC was awarded Social Services Organization of the Year in 2015 by NASW-OK.
Rehder serves as a clinical consultant to many Northwest Oklahoma agencies and is a member of the Oklahoma Medical Reserve Corps (OKMRC), where she serves as a disaster mental health responder. She is the Jake and Jayne Lindsay Endowed Chair in Social Work at Northwestern and was awarded the university's Distinguished Service Award in 2012. In 2013, she was named the prestigious John Barton Distinguished Teaching and Service Award recipient.
To learn more about Northwestern's Department of Social Work, please contact Rehder at (580) 327-8135 or kdrehder@nwosu.edu.
-NW-
CONTACT FOR RELEASE
Ali Gavitt, University Relations Specialist
apgavitt@nwosu.edu, 580-327-8480