Outstanding Math, Computer Science Students Announced at Northwestern
May 19, 2020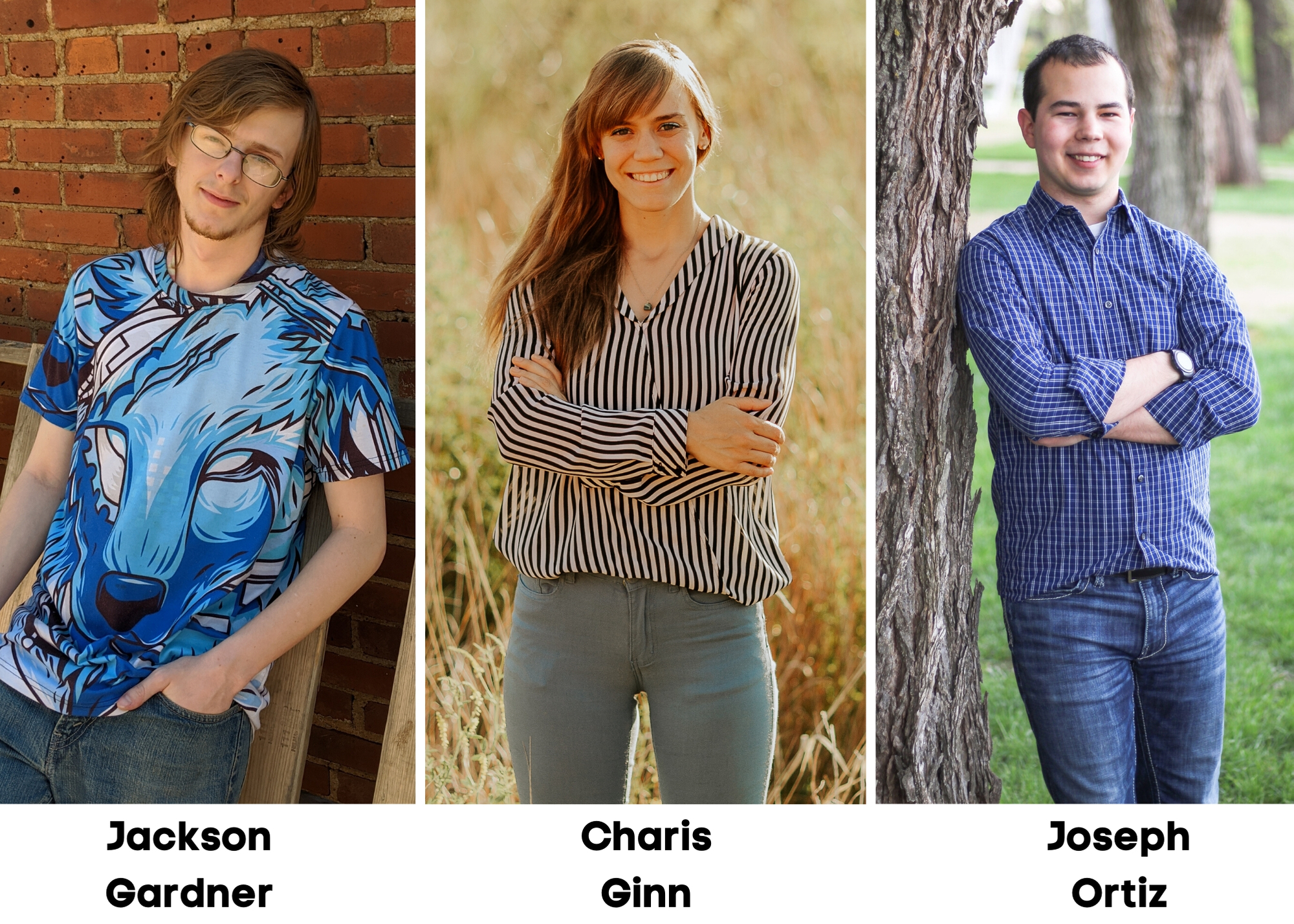 Mathematics and Computer Science Department faculty at Northwestern Oklahoma State University select outstanding students in mathematics and computer science every year. This year's honorees are Jackson Gardner, computer science; Charis Ginn, mathematics; and Joseph Ortiz, computer science. All three students graduated this spring semester.
Gardner is a computer science major/minor from Lawton. He is currently employed full-time as a network administrator for BancCentral in Alva. He is working on several IT-related projects and hopes to pursue a master's degree in the future.
Ginn is a mathematics major and computer Science minor from Atlanta, Georgia, and currently works for the Northwestern IT department. She is planning to pursue a second degree in computer science after completing her mathematics degree in May. Ginn hopes to eventually pursue a more coding-focused job and then earn a master's degree in interactive intelligence at the Georgia Institute of Technology.
Ortiz is a computer science major/minor from Alva. After graduation he plans to continue his education by completing certifications to further his career as a network administrator.
For more information on Northwestern's Mathematics and Computer Science department contact department chair Dr. Tim Maharry at (580) 327-8583 or tjmaharry@nwosu.edu.
-NW-
CONTACT FOR RELEASE
Erin Davis, University Relations Specialist
eedavis@nwosu.edu, 580-327-8480