Northwestern's Wells is March of Dimes Nurse of the Year in Education
November 5, 2019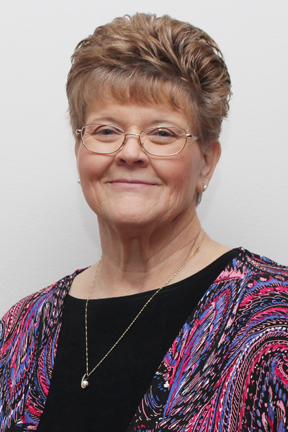 Dr. Shelly Wells, chair of the Northwestern Oklahoma State University Charles Morton Share Trust Division of Nursing, was selected Nurse of the Year in Education recently at the March of Dimes' 10th annual Nurse of the Year Award ceremonies in Norman.
The March of Dimes presented 17 awards to nurses who exemplify an extraordinary level of patient care, compassion and customer service in their respective disciplines.
"Winning this award is a huge honor," Wells said. "It serves as recognition and appreciation for the work I have accomplished throughout my nursing career."
Wells began her career 36 years ago at Graceland College in Iowa. After she earned her Bachelor of Science Degree in nursing, she completed her Master of Science, Master of Business Administration, and Doctor of Philosophy in nursing from the University of Missouri-Kansas City. She has experience working in emergency rooms, intensive care units, and cardiac units. She has also been a product line manager of the Orthopedics and Sports Medicine Specialties at a Level I trauma center. Before coming to Northwestern, she served as associate dean for the graduate programs at Graceland University and assistant dean for clinical and community affairs for the University of Oklahoma College of Nursing Tulsa campus.
"Dr. Wells is a great asset to our Charles Morton Share Trust Division of Nursing, and we are so proud of her accomplishment," Dr. Janet Cunningham, university president, said. "Winning this award is a testament to the dedication and commitment Dr. Wells has established in our program at Northwestern."
Dr. Wells enjoys working with students at all different phases of their career and watching them grow into valued nursing professionals.
"At Northwestern I get to interact with students before they become licensed as Registered Nurses as well as Registered Nurses coming back to complete their bachelor's degrees," Wells said. "With the BSN-to-DNP program, I get to work with nurses who want to advance their careers and serve as primary care providers in their home communities. We have such a shortage of primary care providers in Oklahoma that they are stepping up to fill a huge need."
Whether serving as a health care provider, educator, researcher, volunteer and/or adviser, nurses play a critical role in advancing the mission of the March of Dimes, which is to improve the health of all babies by preventing birth defects, premature birth and infant mortality. The Nurse of the Year initiative supports the mission while recognizing exceptional nurses through the region, celebrating the profession and creating awareness of the strides made in this growing field.
A selection committee of health care professionals reviewed the nominees and narrowed the field to 51 finalists among 17 categories. Nurses had to be an RN or higher and be employed in the state of Oklahoma to be eligible.
Madison Busby of Edmond, 2015 Northwestern BSN graduate, was a finalist in the critical care category. Northwestern Doctor of Nursing Practice students of Enid, Christina Erford and Carrie Abbott Evans, were also named finalists. Erford, 2016 Northwestern BSN graduate, was a finalist in the education category. Evans, 2012 Northwestern BSN graduate, was a finalist in the surgical services category.
For more information about Northwestern's nursing programs contact Wells at (580) 327-8489 or scwells@nwosu.edu.
-NW-
CONTACT FOR RELEASE
Erin Davis, University Relations Specialist
eedavis@nwosu.edu; 580-327-8480