Northwestern's Online Nurse Practitioner Program Ranked No. 1 in U.S.
December 14, 2021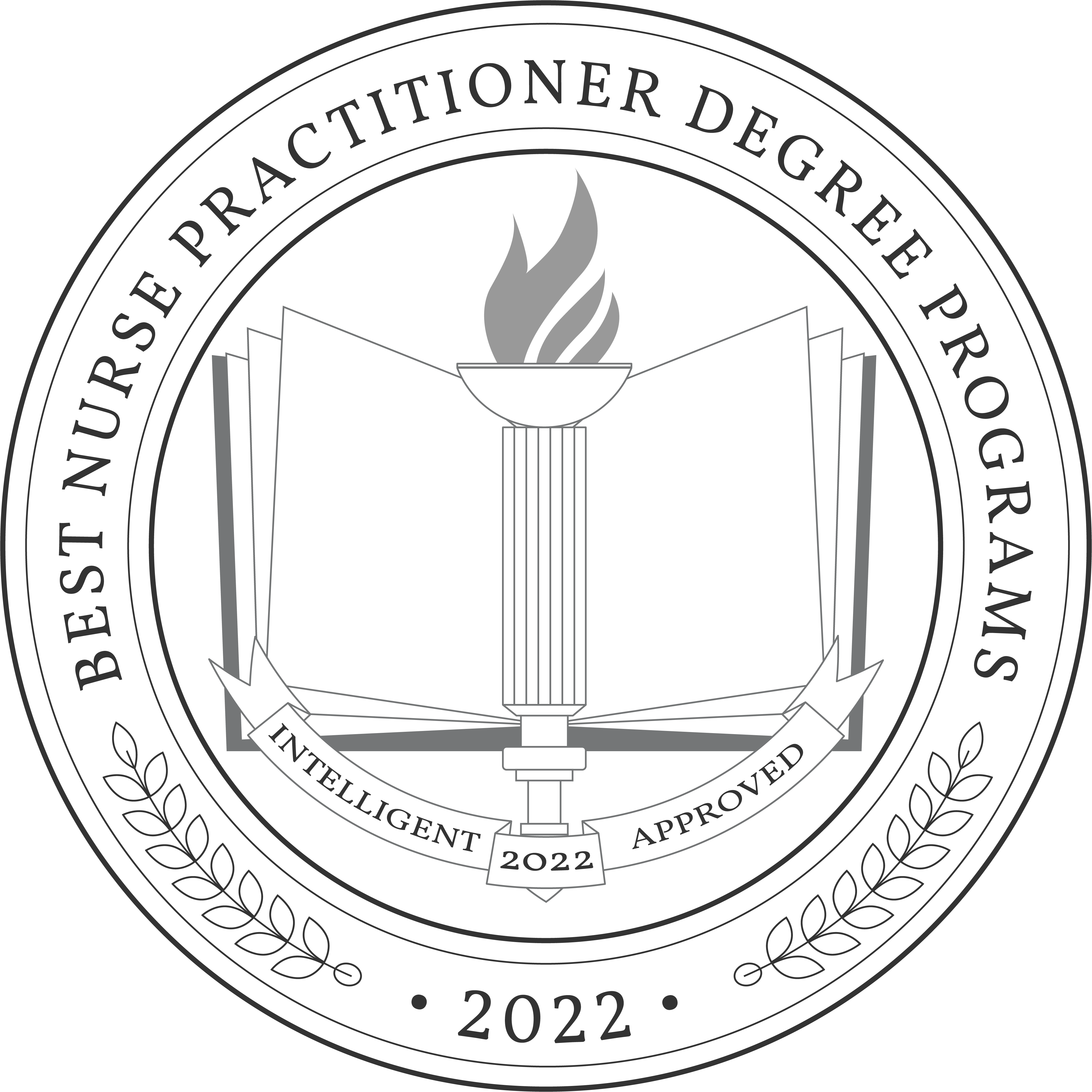 Northwestern Oklahoma State University's online nurse practitioner program has been named the best in the country out of 203 accredited colleges and universities in the nation evaluated by Intelligent.com. Criteria used for the ranking included flexibility, faculty, course strength, cost and reputation.
Intelligent.com created a Top 35 Nurse Practitioner Programs list from their evaluations. Northwestern is the top-ranked nursing school in this listing.
"We are extremely proud of our faculty and staff members who work hard to give our students the best experiences to maximize learning," Dr. Janet Cunningham, university president, said. "Receiving affirmation from outside sources shows that our students learn from the best through an affordable program, and gain employment after graduation."
Other factors Intelligent.com used to evaluate each program included program strength, student readiness, return on investment, cost and student engagement. According to their website, they looked at how easy it would be to earn back the cost of each degree program. They calculated the average weekly wages of the occupations that a particular degree leads to versus the cost of the program.
"As the only rural Family Nurse Practitioner program in Oklahoma, our community practice partners seek out our students for clinical practicums as well as our graduates for employment," Dr. Shelly Wells, professor of nursing and chair of the Division of Nursing, said. "Our 2021 graduating class achieved a 100% first time pass rate on their American Association of Nurse Practitioners and American Nurses Credentialling Center certification exams required for advanced practice licensure when the national pass rate averages around 88%.
"This recognition validates the hard work of our faculty as they prepare students for advanced clinical practice. This achievement also confirms the competency and readiness for practice of our graduates."
Northwestern currently has 45 students in the BSN-to-DNP family nurse practitioner program. Applications for the program are being accepted until Jan. 15 at www.nwosu.edu/graduate-studies/bsn-to-dnp.
The BSN-to-DNP program for Family Nurse Practitioners has received full approval from the Oklahoma Board of Nursing and is accredited by the Commission on Collegiate Nursing Education.
Northwestern is one of only two public universities in Oklahoma to offer a Family Nurse Practitioner program, was the first public university with a BSN to DNP offering, and the only program in the state with an emphasis on nursing in rural communities.
For more information on Northwestern's nursing degree programs visit www.nwosu.edu/school-of-professional-studies/nursing or contact Wells at (580) 327-8489 or scwells@nwosu.edu.
-NW-
CONTACT FOR RELEASE
Erin Davis, University Relations Specialist
eedavis@nwosu.edu, 580-327-8480