Northwestern's Online Nurse Practitioner Program Ranked 13 Among Top 50 in U.S.
April 12, 2021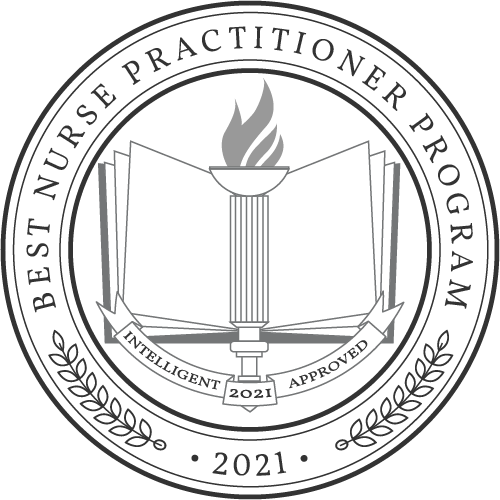 Northwestern Oklahoma State University's online nurse practitioner program has been named the 13th best in the country out of 203 accredited colleges and universities in the nation evaluated by Intelligent.com. Criteria used for the ranking included curriculum quality, graduation rate, reputation and post-graduate employment.
Intelligent.com created a Top 50 Nurse Practitioner Programs list from their evaluations. Northwestern is the top-ranked Oklahoma nursing school in this listing.
Other factors Intelligent.com used to evaluate each program included student engagement, the potential return on investment and leading third-party evaluations. According to their website, they looked at how easy it would be to earn back the cost of each degree program. They calculated the average weekly wages of the occupations that a particular degree leads to versus the cost of the program.
"Northwestern's BSN-to-DNP program strives to serve rural Oklahoma to provide caring and competent primary care providers," Dr. Shelly Wells, professor of nursing and chair of the Division of Nursing, said. "This recognition of our program validates the fact that our graduates are valued and in high demand. Northwestern's graduate nursing faculty are all practicing APRNs and are keenly aware of the ever-changing health care demands.
"It is this level of professional integration of academics and clinical expertise that assures our graduates are ready to enter the practice settings upon completion of their degrees. This program strength sets Northwestern among the leaders in nursing education."
Northwestern currently has 45 students in the BSN-to-DNP family nurse practitioner program.
The BSN-to-DNP program for Family Nurse Practitioners has received full approval from the Oklahoma Board of Nursing and is accredited by the Commission on Collegiate Nursing Education.
Northwestern is one of only two public universities in Oklahoma to offer a Family Nurse Practitioner program, was the first public university with a BSN to DNP offering, and the only program in the state with an emphasis on nursing in rural communities.
For more information on Northwestern's nursing degree programs visit www.nwosu.edu/school-of-professional-studies/nursing or contact Wells at (580) 327-8489 or scwells@nwosu.edu.
-NW-
CONTACT FOR RELEASE
Erin Davis, University Relations Specialist
eedavis@nwosu.edu, 580-327-8480