Northwestern's Division of Nursing Chair among 14 of 2017 National League for Nursing's Academy of Nursing Education Fellows announced
June 6, 2017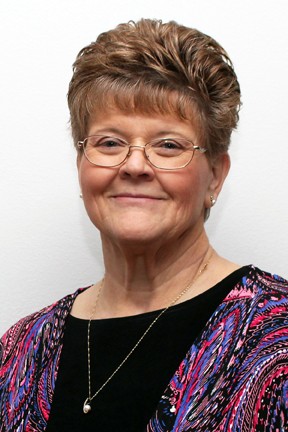 Dr. Shelly Wells, associate professor of nursing and chair to Northwestern Oklahoma State University's Division of Nursing.
---
Dr. Shelly Wells, associate professor of nursing and chair to Northwestern Oklahoma State University's Division of Nursing, is one of 14 distinguished nurse educators to be selected for the 11th class of fellows who will be inducted into the prestigious Academy of Nursing Education, the National League for Nursing (NLN).
The new class members bring the total academy membership to 248 leaders in nursing education, from nursing programs across the academic spectrum and from other organizations committed to advancing the quality of health care in the U.S. and around the world. Following tradition, the induction ceremony will take place at the NLN Honors Convocation on Saturday, Sept. 16, during the 2017 Education Summit in San Diego, California.
Wells is thrilled to be recognized as one among a select few in the nation for this award.
"To be recognized for one's work is always rewarding, but to be named in the top 248 visionary nursing educators in the nation is very humbling - especially when looking at the other 247 people and knowing their body of work in nursing education over the years."
In a competitive application process, the Academy of Nursing Education Review Panel has a great deal to consider before recommending fellowship candidates to the NLN Board of Governors, the oversight body for the academy. Evaluations take into account applicants' contributions to innovative teaching and/or learning strategies; nursing education research; faculty development activities; academic leadership; promotion of public policy that advances nursing education; and/or collaborative educational, practice, or community partnerships.
"The profession of nursing is a wonderful career choice," she said. "It has taken me all over the world from my beginnings in Kansas City to other areas in the United States including Washington D.C., to Honduras, the Dominican Republic, Malaysia and Singapore. One can engage in nursing wherever you find yourself. Nursing is not just about hospitals like so many people think. Nurses are engaged in work in communities, corporations, government, education and non-profit agencies. The great thing about nursing is that you can always find something very interesting to do."
Wells, who began working at Northwestern in 2012, has years of experience in the field of health care. She's been active in health care for almost 40 years in such areas as a unit secretary in a Kansas City Hospital, a pharmacy technician, a nursing assistant while in nursing school and as a registered nurse. Wells' mother was a nurse, too, so it seems as if health care has always been a part of her life.
"I enjoy doing what I can to make things the best that they can be for my patients and the nurses that I have worked with and supervised throughout my career.
"My inspiration to enter into health care has ultimately been my faith. I have received many blessings in my life, and one of those is the gift to be able to share my skills and talents to help and care about people. There is not another career field that is more about caring and helping than nursing."
Wells served to bring Northwestern's first doctorate program to help northwest Oklahoma get ahead in the medical field.
"I am proud to be a part of Northwestern as they have accomplished great things for the people in the state. Being able to address the basic and advanced health care needs of the citizens in northwest Oklahoma and throughout the country by educating nurses at all levels at Northwestern really meets a need for the state. The mission at Northwestern is a natural fit when educating nurses as nurses must be critical thinkers dedicated to service of people of many different cultures and must deliver that service in a fiscally responsible manner."
Dr. Bo Hannaford, vice president for academic affairs, said Wells has been a tremendous asset as the chair to the Division of nursing and as a faculty member at Northwestern.
"Dr. Wells is well-deserving of this national honor," he said. "Not only is she a great leader for Northwestern, but is an important leader for the state of Oklahoma. She provides great insight for our nursing students and her leadership in implementing our first doctoral program is a great example of the impact she has here at Northwestern. I am very proud to have Dr. Wells as a colleague."
The NLN established the Academy of Nursing Education to foster excellence in nursing education by recognizing and capitalizing on the wisdom of outstanding nurse educators.
"The Board of Governors takes its responsibility in the selection process very seriously," said Anne R. Bavier, PhD, RN, FAAN, NLN president and dean and professor of the College of Nursing and Health Innovation at the University of Texas at Arlington. "We look forward to personally congratulating each of these outstanding individuals. They are a wonderful reflection of the enterprise, creativity, and drive that motivate excellence in nursing education."
"Fellows support the mission and core values of the NLN and assist in the work required to prepare graduates from all types of nursing programs," NLN CEO Beverly Malone said (PhD, RN, FAAN). "They serve as mentors and resources for new educators and those in clinical practice who hope to someday enter the ranks of nurse faculty."
-NW-
CONTACT FOR RELEASE
Ali Gavitt, University Relations Specialist
580-327-8480, apgavitt@nwosu.edu