Northwestern to play host to early enrollment opportunity for high school seniors April 14-16, 19-20
March 31, 2021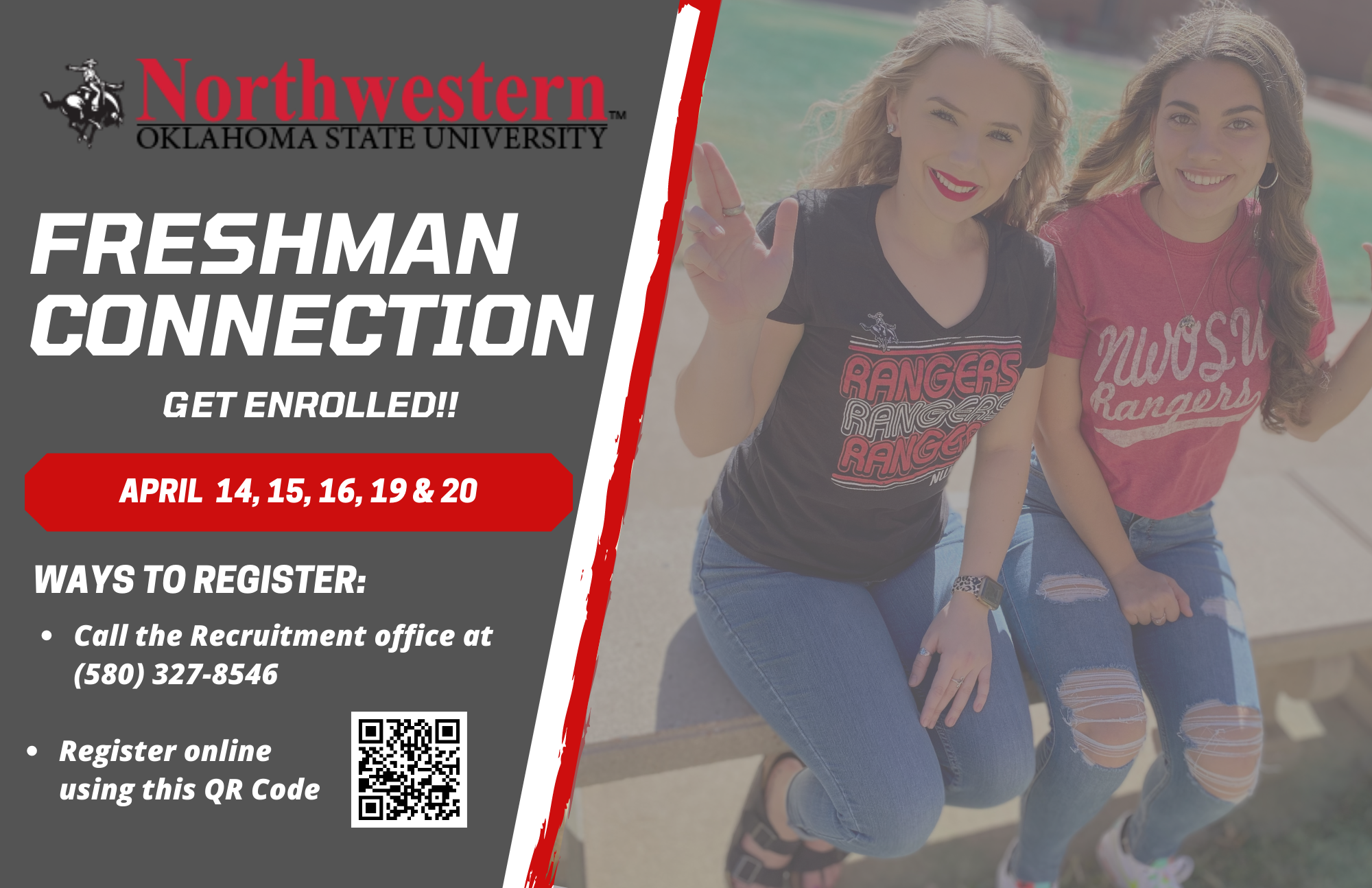 Northwestern Oklahoma State University is offering an early enrollment opportunity for high school seniors during "Freshman Connection." This event is set for April 14-16 and April 19-20, at the Alva campus.
Freshman Connection is the first event for committed and accepted high school seniors to enroll as freshmen at Northwestern. High school seniors will work with faculty members and/or academic advisers to enroll in classes.
"We are excited to announce that we have expanded Freshman Connection to a five-day event," Matt Adair, assistant dean of student affairs and recruitment and director of housing, said. "Seniors will now simply register for Freshman Connection, and then will be contacted to choose the date and time they want to come and enroll. The process has never been simpler or more convenient for busy students."
Parents are welcome to attend and be with their students as they build their first-semester college schedules.
Freshman Connection has been restructured to a five-day event to avoid large groups following CDC guidelines for COVID.
Once students have registered for the event and been contacted to set a date and time for their enrollment, they will begin their advisement in the Student Center's Wyatt Room on the Northwestern Alva Campus.
"We are looking forward to welcoming these new students to campus," Calleb Mosburg, dean of student affairs and enrollment management, said.
To register for Freshman Connection, visit www.nwosu.edu/freshman-connection or contact the Office of Recruitment at (580) 327-8546.
-NW-
CONTACT FOR RELEASE
Erin Davis, University Relations Specialist
eedavis@nwosu.edu, (580) 327-8480