Northwestern Social Work Program Earns CWPEP Grant
March 12, 2021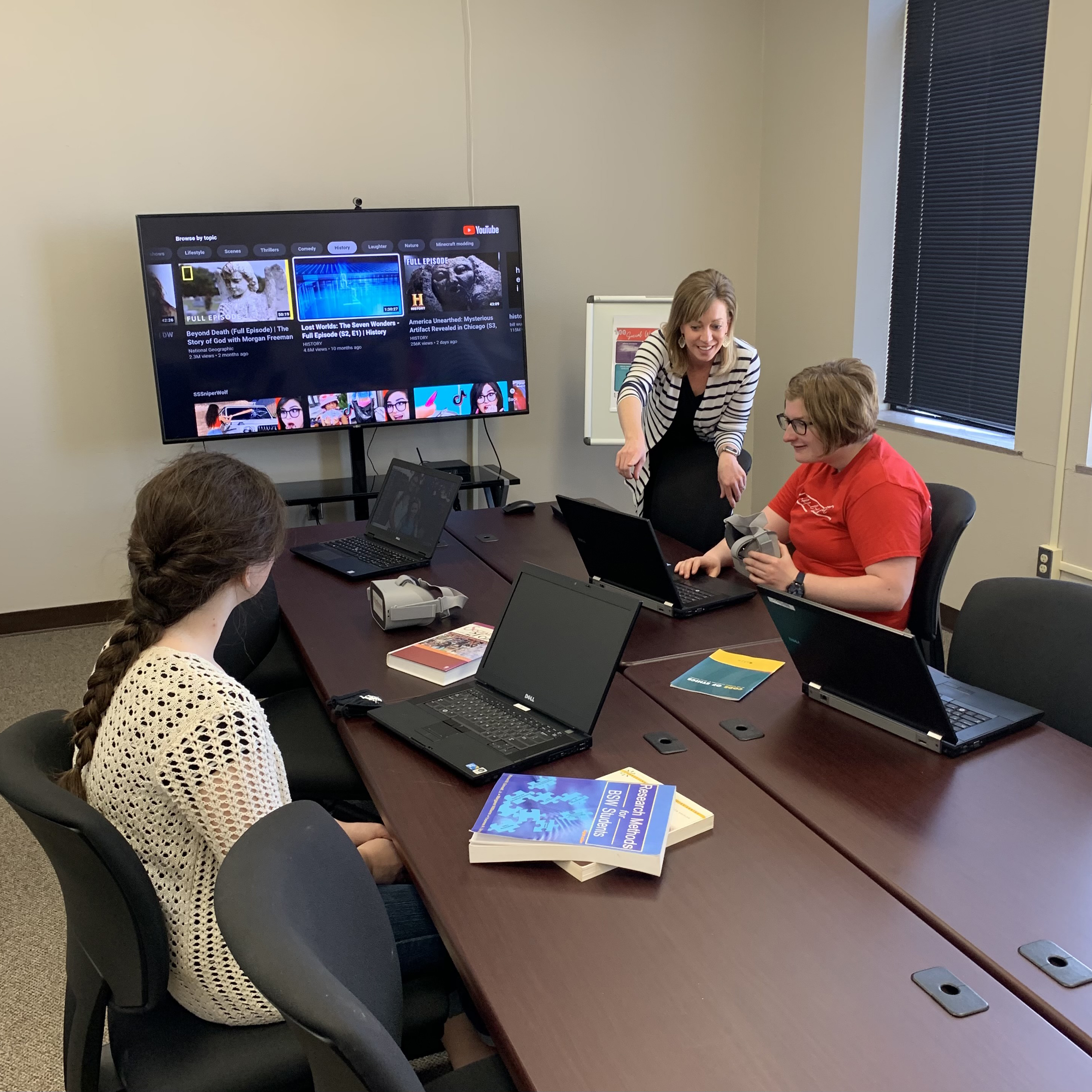 Dr. Kylene Rehder instructs students using a technology based active learning classroom.
---
Northwestern Oklahoma State University's social work program has been awarded a $40,000 grant by the Child Welfare Professional Enhancement Program Student Payback Fund Grants to develop active learning environments for social work students.
Dr. Kylene Rehder, chair of the department of social work and program director, authored the grant and will serve as the project's principal investigator.
"Technology's influence on contemporary and future social work practice is profound," Rehder said. "Therefore active learning environments are needed to support learning goals, professionalize students to practice, and teach the ethical and effective use of technology."
Rehder said this grant project will improve the educational technologies, resources, and spaces provided to social work students to increase their learning engagement, skill development and preparedness for professional practice. Both hardware and software resources will be enhanced across the program's locations in Alva, Enid and Woodward.
"As a social work student studying in a rural area, the necessary settings and resources for diverse and real-world learning experiences are not always easily available," Woodward campus junior Jewel Shepherd said. "This grant will provide the cutting-edge technology and resources necessary for myself and other Northwestern social work students to become effective and educated social workers."
This grant is being administered by the University of Oklahoma on behalf of the Oklahoma Department of Human Services (OKDHS) to assist the department in retaining quality professional social workers in the public child welfare system.
"I have always been passionate about helping others," Woodward campus sophomore Camryn Beaner-Howard said. "This grant will provide our program access to the technology and tools to advance us in the field and strengthen our abilities."
-NW-
CONTACT FOR RELEASE
Erin Davis, University Relations Specialist
eedavis@nwosu.edu, (580) 327-8480