Northwestern Constitution Day Sept. 22
September 9, 2022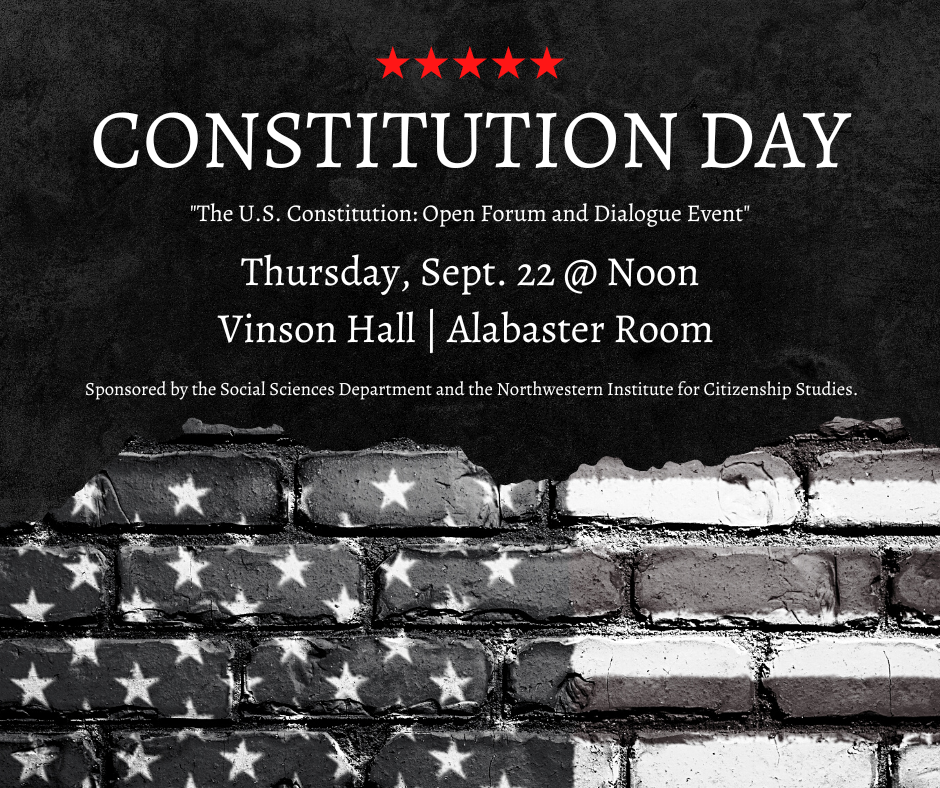 Constitution Day at Northwestern Oklahoma State University is Thursday, Sept. 22, at noon in the Vinson Hall Alabaster Room. Admission is free and open to all.
The program, sponsored by the Social Sciences Department and the Northwestern Institute for Citizenship Studies, is titled, "The U.S. Constitution: Open Forum and Dialogue Event." As its name indicates, this year's observance will involve a public discussion and exchange regarding some of the major contemporary legal and political developments related to the U.S. Constitution, Federalism, and the U.S. Court System."
"The U.S. Supreme Court recently decided a number of important cases dealing with a myriad of issues," Dr. Aaron Mason, professor of political science, said. "These cases will undoubtedly have far-reaching consequences for all Americans. The Constitution Day Forum will explore some of these and other issues as well."
For more information, contact the NWICS at (580) 327-8522 or nwics@nwosu.edu.
-NW-