Northwestern BSN-to-DNP Program Receives Accreditation Through 2025
June 10, 2020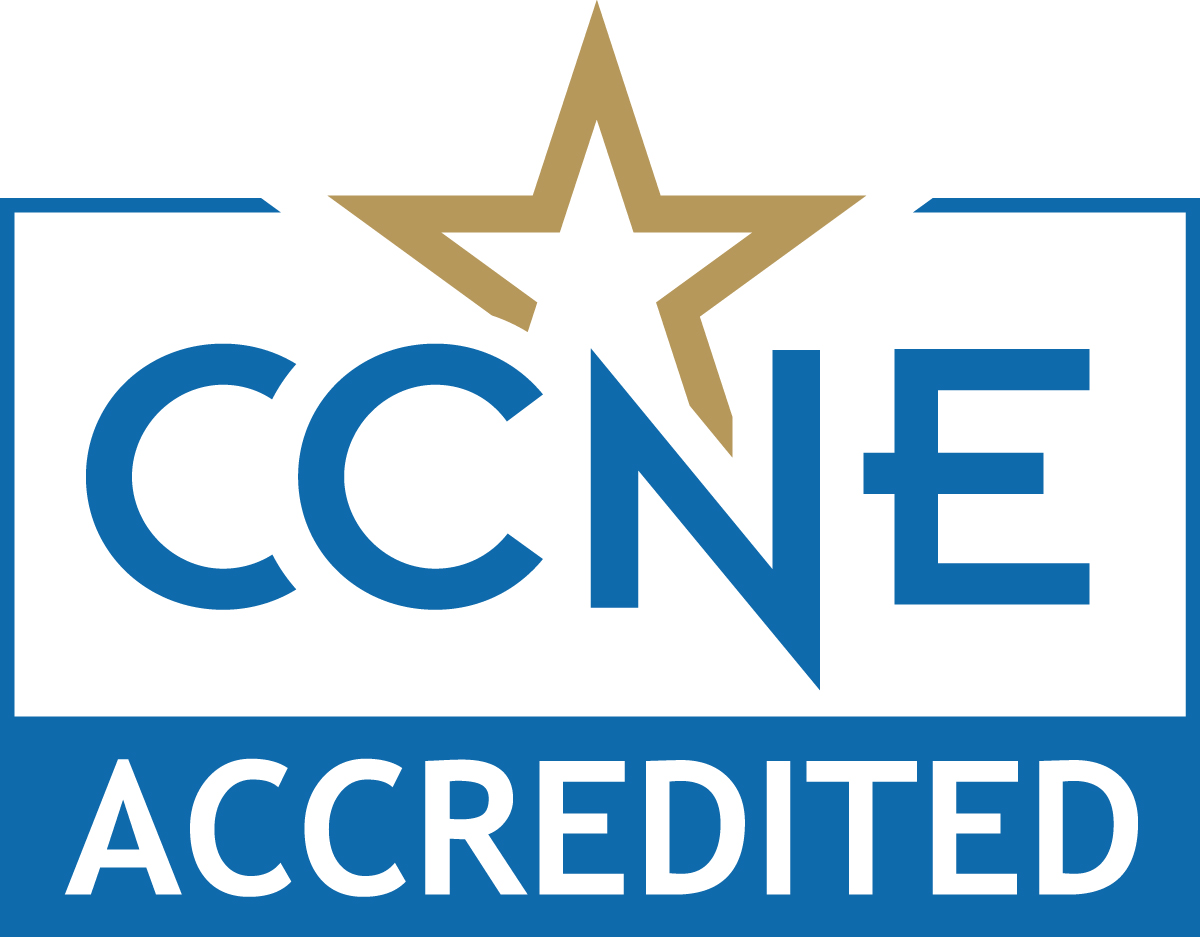 Northwestern Oklahoma State University's Bachelor of Science in Nursing (BSN) to Doctor of Nursing Practice (DNP) program was recently notified it has been fully accredited by the Commission on Collegiate Nursing Education (CCNE).
The accreditation, which has a five-year term, was awarded following a rigorous process that included a site visit as well as a review of Northwestern's nursing curriculum.
"National accreditation is the gold standard for all nursing education programs," said Dr. Shelly Wells, professor of nursing and chair to the Charles Morton Share Trust Division of Nursing. "To apply for licensure as an Advanced Practice Registered Nurse (APRN) in Oklahoma, one has to be a graduate of an accredited program.
"Northwestern has a strong track record of providing high-quality nursing education for many years. Accreditation of its Doctor of Nursing Practice program validates that the graduate program continues to follow in the Northwestern nursing tradition."
Accreditation assures the public that the program at Northwestern is a high-quality program that delivers content essential to engage in advanced practice nursing as a Family Nurse Practitioner. The DNP degree at Northwestern prepares nurses to serve as leaders in the assessment of health needs and provision of health care in their communities.
National program accreditation opens many doors for program students and graduates. A program graduate is now able to take the national certification exams for recognition as an Advanced Practice Registered Nurse - Family Nurse Practitioner. Students are eligible to apply for scholarships through the Health Resources and Services Administration (HRSA) grants and scholarship programs.
"This is great news for our program," said, Dr. Bo Hannaford, executive vice president. "I am very proud of all our faculty and stakeholders who were a part of this visit. Everyone worked very hard to ensure the success of this process. We have a wonderful tradition within our nursing division, and this is another positive step for Northwestern and our students."
Officially recognized by the U.S. Secretary of Education as a national accreditation agency, the CCNE is an autonomous accrediting agency, contributing to the improvement of the public's health. CCNE ensures the quality and integrity of baccalaureate, graduate and residency programs in nursing. CCNE serves the public interest by assessing and identifying programs that engage in effective educational practices.
Northwestern's undergraduate nursing programs also have been accredited. The Bachelor of Science in Nursing degree program is accredited by the Accreditation Commission for Education in Nursing through 2027.
Northwestern's Nursing Program has a rich history beginning in the fall 1984 with a graduating class of 15 nurses. Students are able to enter the nursing program on both the Enid and Woodward campuses, which both feature state-of-the-art skills labs. Nursing courses are also offered at the University Center in Ponca City. All four sites have experienced, fulltime faculty.
For more information on any of Northwestern's nursing degree programs visit www.nwosu.edu/school-of-professional-studies/nursing or contact Wells at (580) 327-8489 or scwells@nwosu.edu.
-NW-