Northwestern Announces 2023 Homecoming Theme, Parade Marshal
May 17, 2023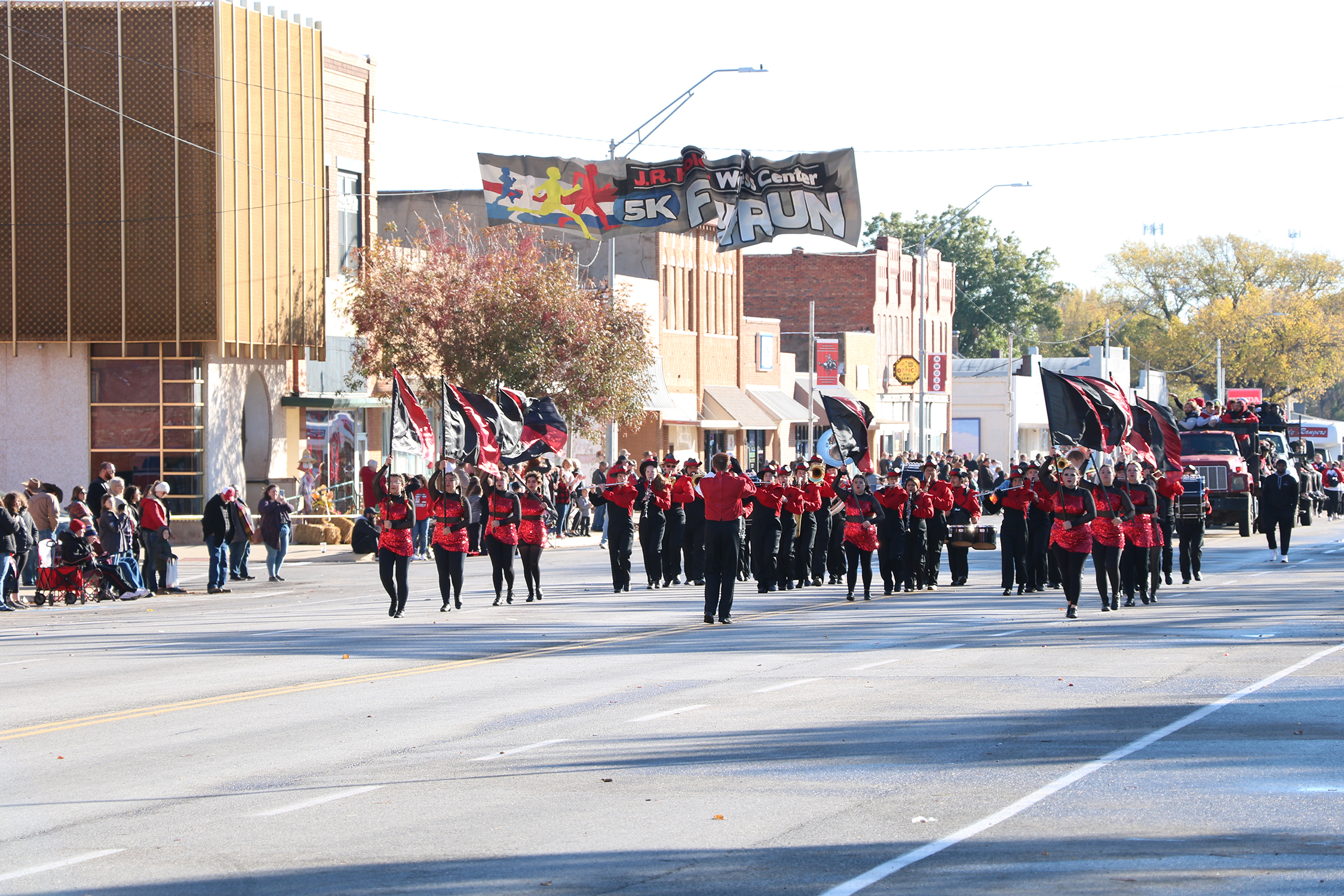 Northwestern's Ranger band psychs up the crowd at the 2022 homecoming parade before the Ranger football game.
Events have been set for Northwestern Oklahoma State University's annual homecoming celebration Oct. 5-7, and the organizing committee looks forward to seeing many familiar and new faces in Alva.
The NWOSU Homecoming Committee once again had the task of narrowing down several excellent theme ideas submitted by friends and alumni of the university. This year's theme – "Rock Rangers Rock…Homecoming Tour 2023" was selected by the volunteer committee.
"The homecoming committee chose this theme to allow student organizations and clubs to participate with their interpretation of rock 'n' roll from any decade," Dr. David Pecha, general chairman, said. "This year's theme will allow all Northwestern students, employees, alumni and friends to have a fun time by embracing a more direct theme that encourages creativity. The entire committee is excited to celebrate Northwestern with some rock 'n' roll this year."
Student and community groups are encouraged to create floats that incorporate this theme for Homecoming.
Leading the parade on Saturday, Oct. 7, at 10 a.m. in downtown Alva will be the parade marshals Darrell and Grace Wessels. Darrell graduated from Northwestern in 1963 with a math major and a chemistry/biology minor. He has been married to his wife, Grace, for 64 years.
The Cherokee residents support local sports teams and are seen at many Northwestern events, including basketball games. Their names are on the Early Childhood Center, and they have given generously to the Literacy Center and the Nursing Lab.
Darrell is the president of the Gene Belcher Educational Foundation. Grace has served on the Governance Committee, as both member and chair, of the Northwestern Foundation and Alumni Association. She has also served on the Executive Committee.
Homecoming button sales will be announced later in the fall semester.
To keep up-to-date with Homecoming events visit www.nwosu.edu/homecoming. The web page will be updated as events are finalized.
-NW-
CONTACT FOR RELEASE
Erin Davis, University Relations Specialist
eedavis@nwosu.edu, 580-327-8480