Northwestern Announces 2022 Homecoming Theme, Parade Marshal
May 23, 2022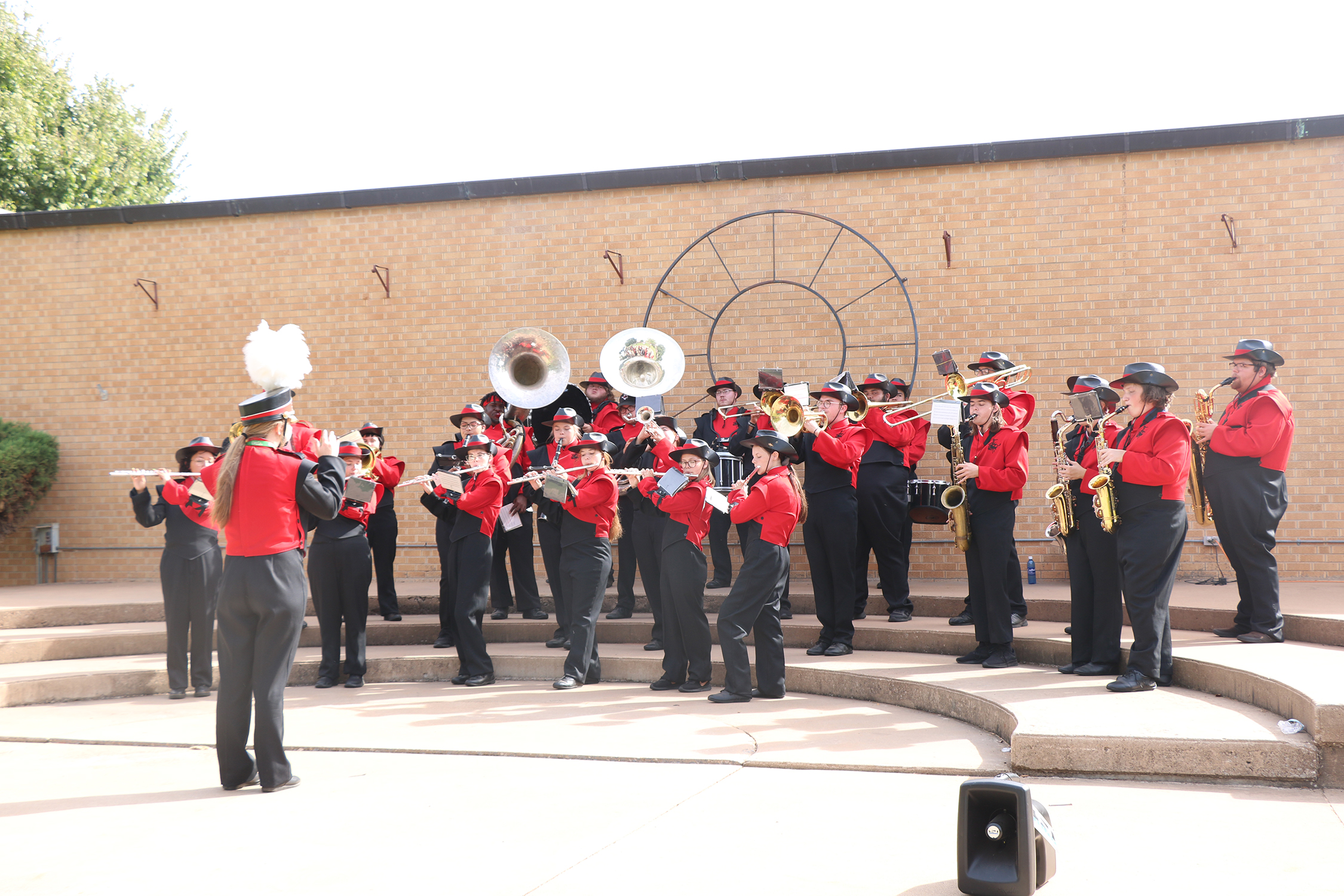 Northwestern's Ranger band psychs up the crowd at the 2021 homecoming parade before the Ranger football game.
Events have been set for Northwestern Oklahoma State University's annual homecoming celebration Nov. 3-5, and the organizing committee looks forward to seeing many familiar, and some new, faces in Alva.
The NWOSU Homecoming Committee once again had the task of narrowing down a number of excellent theme ideas submitted by friends and alumni of the university. This year's theme – "Together We Ride" was selected by the volunteer committee.
"The homecoming committee chose this theme to continue the momentum we had from last year's event," Dr. David Pecha, general chairman, said. "This year's theme encompasses the main goal of homecoming which is to bring all Northwestern students, employees, alumni and friends together for a great time to celebrate Northwestern with our Ranger pride."
Student and community groups are encouraged to create floats that incorporate this theme for Homecoming.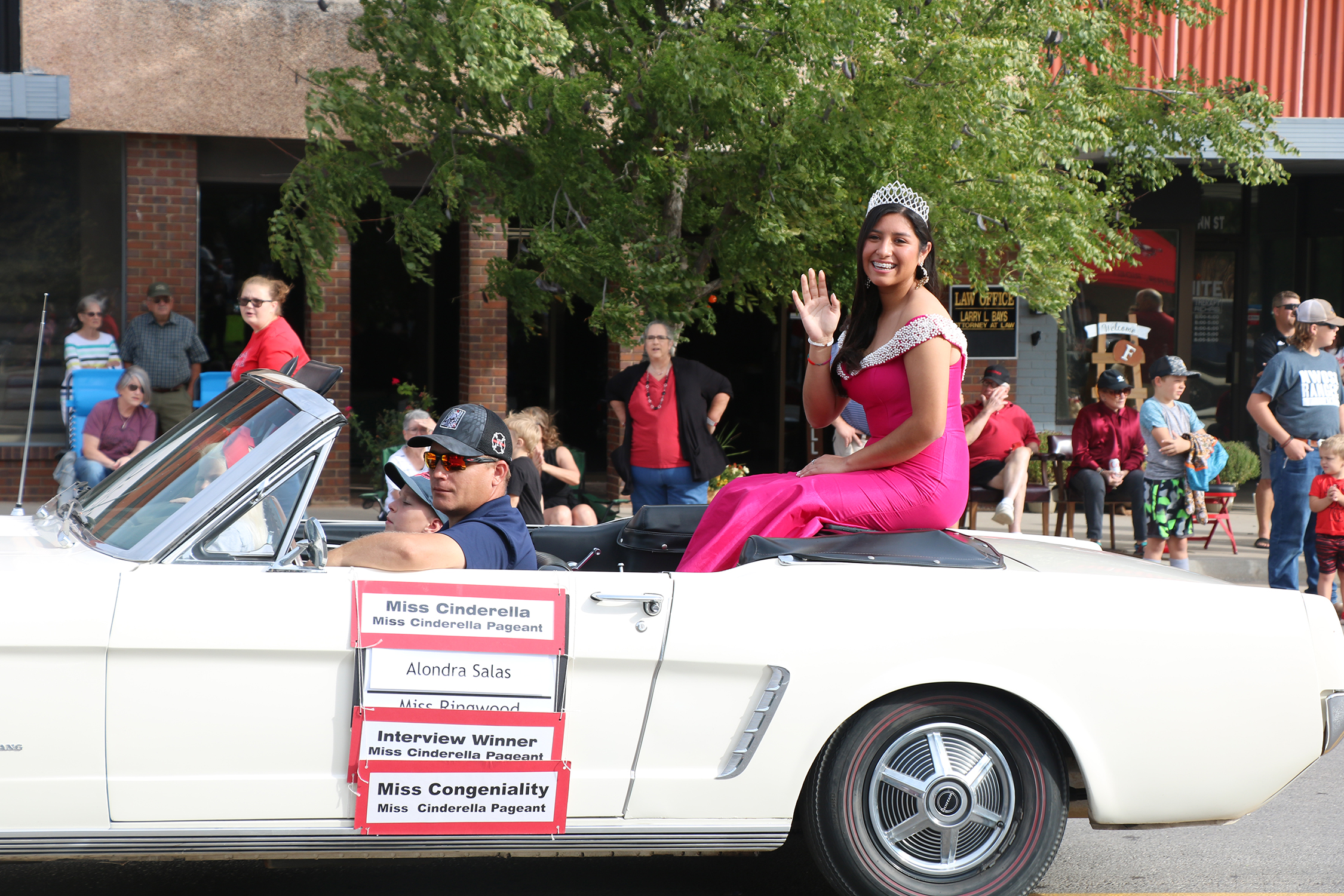 Winner of the Miss Cinderella 2021 pageant, Alondra Salas of Ringwood, waves to the crowd during Northwestern Oklahoma State University's 2021 Homecoming Parade.
Leading the parade on Saturday, Nov. 5, at 10 a.m. in downtown Alva will be the parade marshal Dr. Mike Knedler, who retired from Northwestern in June 2015 after 32 years as a Ranger. Knedler also served as Dean of Humanities and Social Sciences, and before leaving Northwestern, he led the School of Arts and Sciences.
Ponca City native, Knedler graduated in 1978 with a bachelor's degree from Phillips University in music education and earned a master's degree in music, specifically clarinet performance, in 1980 from Baylor University in Waco, Texas. He completed his doctorate in 1994 from the University of Oklahoma, receiving a Ph.D. in music education.
Homecoming button sales will be announced at a later date.
To keep up-to-date with Homecoming events visit www.nwosu.edu/homecoming. The web page will be updated as events are finalized.
-NW-
CONTACT FOR RELEASE
Erin Davis, University Relations Specialist
eedavis@nwosu.edu, 580-327-8480