Northwestern Alumna Scheduled as Fall 2018 Commencement Speaker
November 28, 2018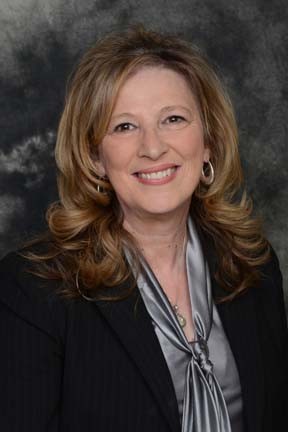 Jane Hobbs McDermott, Northwestern alumna, will deliver the commencement address Sunday, Dec. 9, at 3:30 p.m. in Percefull Fieldhouse.
Jane Hobbs McDermott of Alva, a 1977 graduate of Northwestern Oklahoma State University, will deliver the commencement address at her alma mater during the University's fall commencement ceremony on Sunday, Dec. 9, at 3:30 p.m. in Percefull Fieldhouse.
A native of Lamont, she graduated from Northwestern with a bachelor's degree in library science and physical education, and later earned a master's degree in secondary curriculum and instruction. While at Northwestern, McDermott played for the Lady Rangers basketball team and ran track.
McDermott and her husband, Max, own and operate deVine Water, a producer of bottled water products, and McDermott and Associates, an insurance brokerage.
In 2017, McDermott was appointed by Gov. Mary Fallin to serve as a regent for the Regional University System of Oklahoma, the governing board for Northwestern.
McDermott began her career as owner and general manager of Colonial House, a popular Alva restaurant. In 1984, she began working for Community National Bank in Alva as a new accounts director, a general ledger accountant and IRA consultant.
She returned to her alma mater in 1987 to work as the executive director of the Northwestern Foundation and Alumni Association, leading the organization through a period of unprecedented growth.
McDermott serves as president of Wheatland Republican Women, and is past president of the Higher Education Alumni Council of Oklahoma, Delta Zeta Alumnae, Alva Youth Council and Northwest Family Services. She also currently serves on the advisory council for the Oklahoma Small Business Development Center. McDermott is a graduate of Leadership Oklahoma.
She was recognized as Alva's Citizen of the Year in 1984 by the Alva Chamber of Commerce, and in 2007, Northwestern's Chapter of the American Association for University Women honored her with the Economic Development Award.
A livestream link for the commencement exercises can be found at www.YouTube.com/NWOSURangers.
-NW-
Contact for Release
Erin Davis, University Relations Specialist
eedavis@nwosu.edu; 580-327-8480