Northwest Oklahoma Concert Series announces four acts for 2019-2020 season
September 10, 2019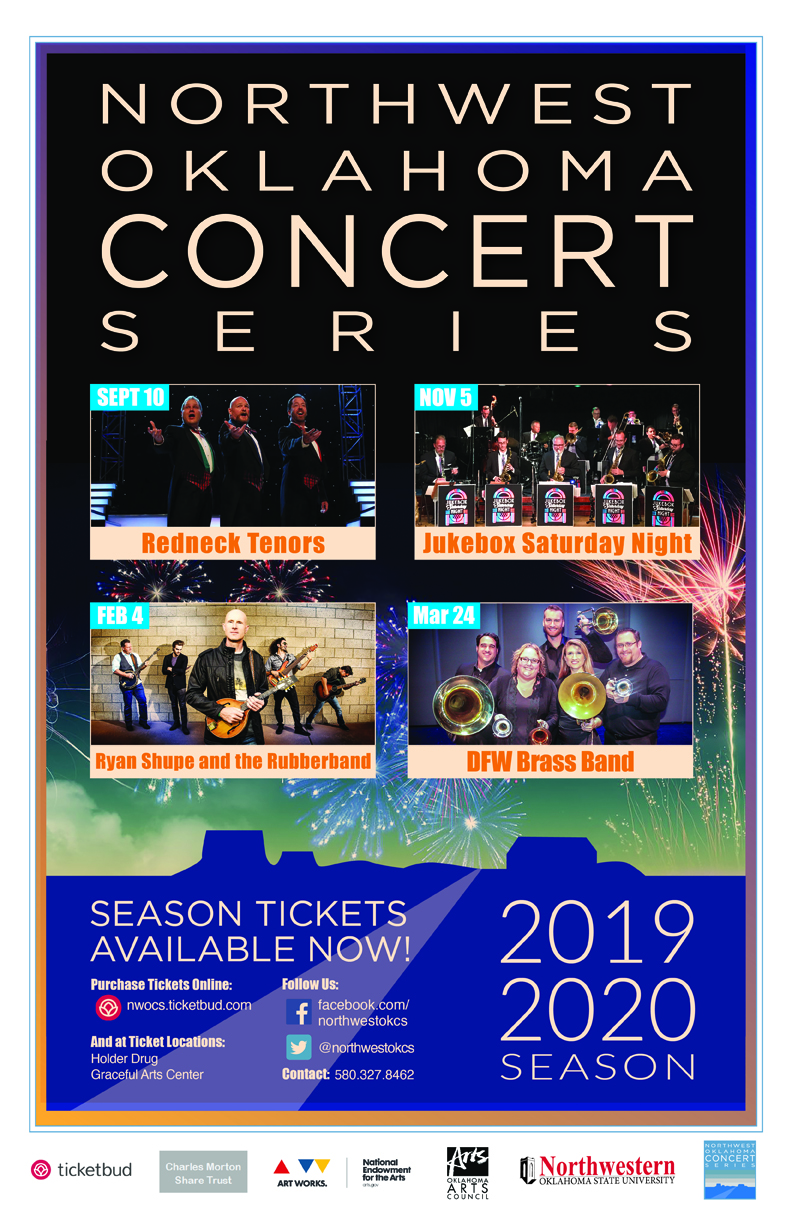 Northwest Oklahoma Concert Series (NWOCS), an organization that seeks to bring cultural performances and entertainment to northwest Oklahoma, will begin its 2019-20 season Tuesday, Sept. 10, and the advisory board is selling season tickets to its four scheduled acts. All four concerts will take place on Tuesdays, with the respective dates, at 7 p.m. in Northwestern Oklahoma State University's Herod Hall Auditorium.
This year's schedule includes 3 Redneck Tenors, Sept. 10; Jukebox Saturday Night, Nov. 5; Ryan Shupe and the Rubberband, Feb. 4, 2020; and DFW Brass, March 24, 2020.
More information on the four scheduled acts follows: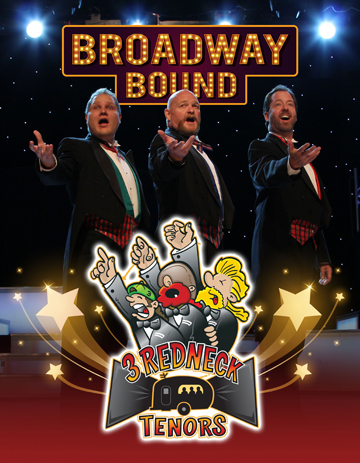 3 Redneck Tenors, Sept. 10, 2019
The 3 Redneck Tenors are a new breed in the "tenor genre" – their musical comedy featuring classically trained veteran artists is like Duck Dynasty goes to Carnegie Hall - down-home laughs with big city music! It has been said that if Larry the Cable Guy, Il Divo, and Mrs. Doubtfire had a baby, that child would be The 3 Redneck Tenors. Written by opera-veteran Matthew Lord with music arranged by award-winning composer Craig Bohmler, and starring Mr. Lord, Blake Davidson, and Jonathan Fruge, The 3 Redneck Tenors were top finalists on "America's Got Talent" and have been thrilling audiences since 2006.
These boys have seen it all, sing it all, and make people laugh until they double over, providing a reminder that life is not just a destination but a journey. Audiences should get ready for a side-splitting ride as they go on an excursion only the 3 Redneck Tenors could provide… delighting them with their vocal prowess and a smorgasbord of songs and music ranging from gospel to country, to Broadway, pop and classical.
For more information on the 3 Redneck Tenors visit www.3rednecktenors.com.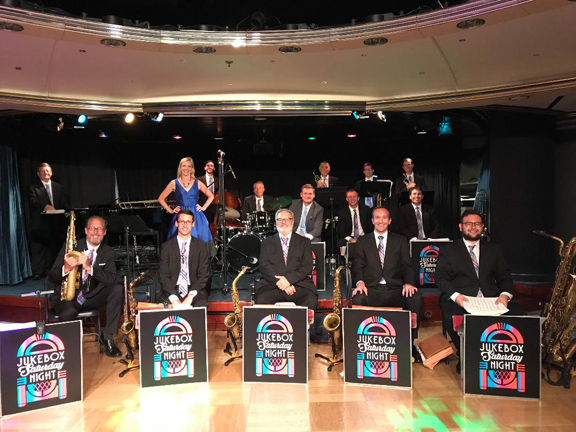 Jukebox Saturday Night, Nov. 5, 2019
Jukebox Saturday Night is a music review of the great Big Bands during the 1930s, '40s and '50s. A fun-filled event for all ages that captures the exciting sounds of great melodies and lyrics performed by an energetic group of instrumentalists and vocalists who will keep the audience moving in their seats, tapping their toes and clapping their hands. Jukebox Saturday Night celebrates America's Swing Era performing the greatest hits as recorded by Tommy and Jimmy Dorsey, Glenn Miller, Duke Ellington, Jimmy Lunceford, Harry James, Artie Shaw, Cab Calloway, Benny Goodman, Bunny Berigan, Count Basie and more. Vocal selections will include songs made famous by Frank Sinatra, Doris Day, Bob Eberly, Helen O'Connell, Rosemary Clooney and other vocal idols.
Jukebox Saturday Night will perform various styles of music including swing, ballads, cha-cha's, waltz's, and tangos, all to keep a dancer dancing. Join Jukebox Saturday Night as they pay tribute each performance to all veterans, recreating memories for anyone who has ever experienced the fine arrangements of big band music, and creating new exciting memories for anyone who is now enjoying it for the first time.
Jukebox Saturday Night is managed by Glenn Miller Productions, Inc. With more than 60 years of successfully managing the World Famous Glenn Miller Orchestra, this company knows how to do Swing. Audiences can expect the same quality as the Glenn Miller Orchestra while hearing the biggest and best hits of the Big Band Era.
For more information on Jukebox Saturday Night visit www.phoenixtalentagency.com/portfolio/jukebox-saturday-night/.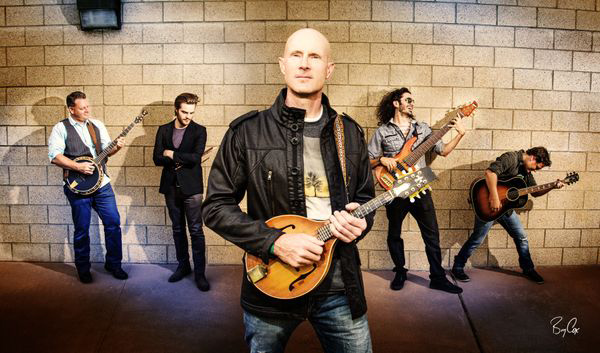 Ryan Shupe and the Rubberband, Feb. 4, 2020
Ryan Shupe is roaring back with his new album "We Rode On," which marks a striking career transition and a meaningful evolution in Shupe's songwriting, his life, and the band's sound. It strongly and deftly combines the rock side of their musical arsenal with the acoustic instruments and virtuosic jamming the band has become known for in their live shows.
Like a mad musical scientist (and father/husband), Ryan Shupe recorded, arranged and tweaked the band's newest creation in his personal studio.
"I wanted to create a new sound and an evolution for the band's music," Shupe said. "It's the best album we've done and definitely the most rocking!"
Being a fifth generation fiddler, as well as an accomplished electric guitar, acoustic guitar and mandolin player, Shupe has been touring extensively across the US since he was 10 years old. He is no stranger to the national stage, and the band has appeared on Good Morning America, E! TV, Mountain Stage, Woodsongs, GAC and CMT.
They continue to tour regularly with stops at festivals, concert series, special events and prestigious venues. Bringing a national team together with radio, marketing, social media, and publicity, the band will continue touring nationally to promote the album, starting with the regions where they have a strong following.
For more information on the Ryan Shupe and the Rubberband visit www.ryanshupe.com.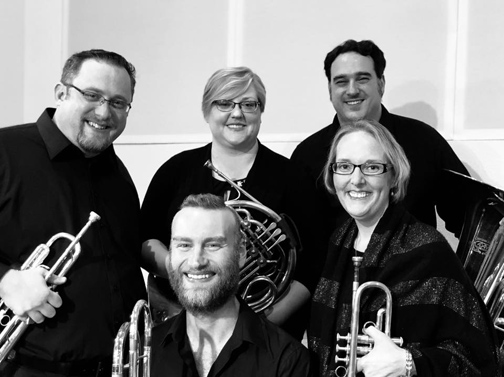 DFW Brass, March 24, 2020
DFW Brass is enthusiastic about sharing music with audiences everywhere.
In addition to performing with local orchestras and organization such as the Dallas Opera, Dallas Symphony Orchestra, the Fort Worth Symphony, Plano Symphony and Irving Symphony, the members of DFW Brass have performed throughout the world including at The Vatican, Carnegie Hall, cruise liners, the Shanghai Radio Symphony, Italian Opera houses, and multiple international music festivals throughout Europe as well as North, Central and South America.
For more information on DFW Brass visit www.DFWBrass.com.
Season tickets, as well as individual performance tickets, may be purchased online at www.nwocs.ticketbud.com or from Holder Drug or Graceful Arts Center. Anyone interested in buying a contributor package or tickets can contact Kimberly Weast, chair of the Department of Fine Arts, by email at kkweast@nwosu.edu or (580) 327-8462.
The reserved seating section at each concert will be held until five minutes prior to the performance.
Stay up-to-date with NWOCS by liking the Facebook page at www.facebook.com/NorthwestOkCS/ or on Twitter at @NorthwestOkCS. Keep an eye out for the hashtag #NWOCS.
The Northwest Oklahoma Concert Series is supported by Northwestern, the Oklahoma Arts Council, the National Endowment for the Arts and the Charles Morton Share Trust.
-NW-
CONTACT FOR RELEASE
Erin Davis, University Relations Specialist
eedavis@nwosu.edu, 580-327-8480