Kindness Day plans continue for November 12 event
October 29, 2021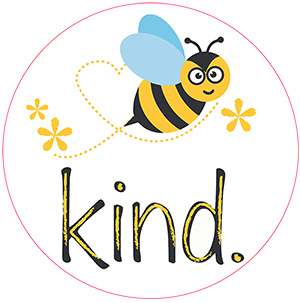 Plans for Kindness Day in Northwest Oklahoma continue as club and organization members at Northwestern Oklahoma State University as well as community members put the finishing touches on projects for the Nov. 12 event.
The United Way of Northwest Oklahoma in Enid welcomed Northwestern personnel and others in northwest Oklahoma to join them this year in shining a bigger light on kindness, something the Enid organization has been doing since 2015. And, although Kindness Day in Northwest Oklahoma is being observed on Nov. 12, the international observance of World Kindness Day, which has been in existence since 1998, is Nov. 13.
Multiple groups from Northwestern planning various projects and random acts of kindness so far include Campus Cabinet food pantry, Forge, English program, Fellowship of Christian Athletes, Medical Sciences Club, NWOSU Art Society, Student Athlete Advisory Committee, Student Government Association and Woodward Leadership Council.
Three specific drives are underway by Northwestern groups as Kindness Day projects:
Delta Zeta Sorority is accepting coats for its project
Enid Leadership Council's project is an art supply drive for the Fowler Early Childhood Center. A list of requested items can be found on the Northwestern-Enid Facebook page and may be taken to the Enid campus.
J.W. Martin Library is having a Kids Book Drive to be delivered to an organization. Children's books can be delivered to the Alva campus library.
Others planning projects or activities include the Alva Chamber of Commerce, Alva Elementary School Booster Club, Alva High School Key Club/Dr. Halah Simon, Alva State Bank, Girl Scouts in Waynoka, Kayla's Kindness Project in Alva, Northwest Technology Center and Washington Elementary in Alva.
Graceful Arts Center also is offering a free come-and-go rock painting activity for kids after school on Nov. 12 from 3:30 to 5 p.m. Graceful Arts staff will hide the painted rocks in the Alva community for them to be found.
Any club, school class, group, business, etc., who would like to be involved in this project locally and wants to be added to the overall list of those planning acts of kindness that will be shared with the United Way of Northwest Oklahoma may contact Valarie Case, university relations specialist at Northwestern, at vcase@nwosu.edu, or Angelia Case, academic projects assistant/media specialist at Northwestern, at arcase@nwosu.edu.
"We welcome all those taking part with projects to post photos on their social media accounts throughout the day using the hashtag #BeKindNWOK," Valarie Case said. "If you are on the receiving end of an act of kindness, we also welcome you to post about it using the same hashtag. This is going to be a fantastic day in northwest Oklahoma."
A print quality logo for this event is available to anyone who needs one for their project or to display on digital signage to promote the day of kindness.
Anyone who would like to be a monetary sponsor of the overall Kindness Day in Northwest Oklahoma event should contact Dan Schiedel, CEO and executive director of United Way of Northwest Oklahoma in Enid, at (580) 237-0821 or dan@unitedwayenid.org.
-NW-