Jonathan Thomason Named Northwestern-Woodward Campus Dean
June 30, 2020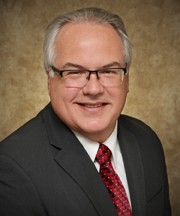 Dr. Jonathan Thomason
Northwestern Oklahoma State University President Dr. Janet Cunningham has appointed Dr. Jonathan Thomason as Dean of the Woodward campus. He is expected to begin his duties in July.
Thomason's new duties will include overseeing the activities of the Woodward campus, cultivating relationships within the community, advising students and promoting Northwestern.
"We are excited to have Dr. Thomason join our staff and provide further leadership in Woodward," Cunningham said. "He has extensive experience working with all aspects of higher education, whether it be with students, faculty or staff, and will be an integral part of our Northwestern team."
Thomason earned his bachelor's and master's degrees in kinesiology from the University of North Texas and his doctorate of philosophy in kinesiology from the University of Arkansas. He also served in the U.S Air Force for four years before obtaining his degrees. He is a member of the Cherokee Nation.
"His vast experience inside the classroom and as an administrator will serve him well in his new position," said Dr. Bo Hannaford, executive vice president for Northwestern. "He is passionate about giving students the best opportunities and leading them to success."
Thomason comes to Northwestern from the University of Science and Arts of Oklahoma in Chickasha where he served as a professor in physical education.
Prior to his year there, he was an associate vice president at Eastern Gateway Community College in Steubenville, Ohio, and a professor at Haskell Indian Nations University in Lawrence, Kansas.
Thomason worked at Bacone College in Muskogee from 2003 to 2017 in several capacities. He began there as an associate professor in the health and physical education program, then became the dean of the school of education and coordinator of health and physical education. He then served as the associate dean of faculty before becoming the vice president for academic affairs for a year.
He also has held positions at Southern Arkansas University, Newberry College, University of North Texas, the University of Arkansas and worked with elementary school children for a few years.
He has been involved in numerous organizational and research activities, published many academic articles, made several academic presentations, served on a variety of committees, and enjoys being involved in the community.
"It is truly a pleasure to be a part of the Northwestern family," Thomason said. "I look forward to working with the faculty, staff, students, and the Woodward community to further advance the mission of the university."
-NW-