John Caviness Hired as Northwestern's Campus Police Chief
May 2, 2022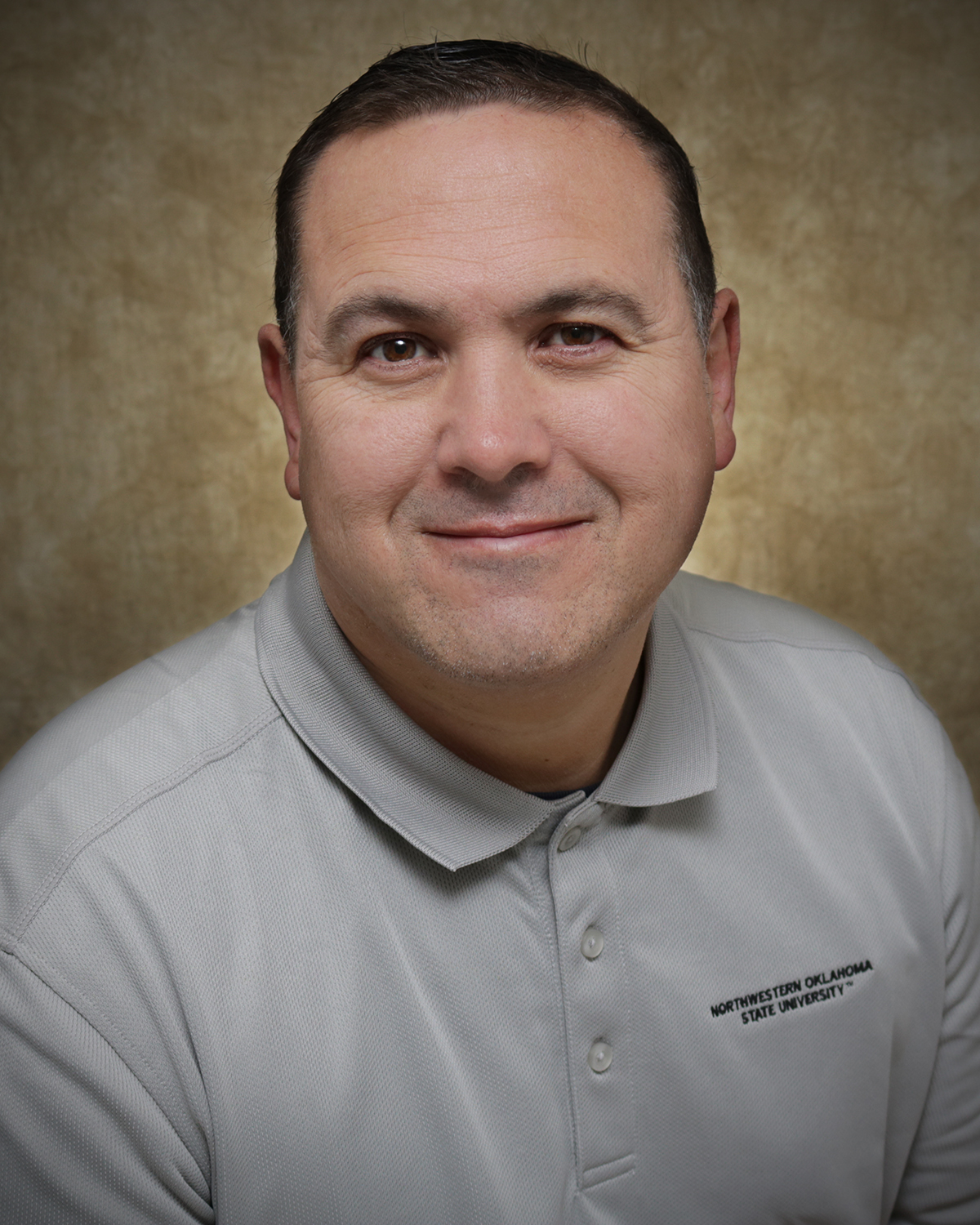 Northwestern Oklahoma State University has a new campus police chief in John Caviness.
The CLEET Certified Advanced Peace Officer and CLEET certified Basic instructor spent the last nine years working with the Alva Police Department and said he was ready to spend more time with his family as he made the transition to Northwestern.
Caviness, who earned a Bachelor of Science degree in business administration from Northwestern in 1998, has more than 1,200 post academy training hours on various law enforcement topics.
"I was excited to see John apply for the campus police chief position," said Calleb Mosburg, dean of student affairs and enrollment management at Northwestern. "John has an impressive resume' and is well-respected in the law enforcement community. Since being hired, John has already made a positive impact by working with members of the campus community and getting to know many of the individuals on campus. John is a great resource for our university and is always willing to help. He is excited to be here at Northwestern, and I am thankful he has joined our Ranger family."
Caviness graduated from the Topeka Police Academy in January 2001. He worked as a sheriff's deputy for the Jackson County Sheriff's Office located in Holton, Kansas. While in this position, he obtained the rank of Sergeant for Patrol.
He began working for the Alva Police Department in 2013. While in this position, he became a state and national K9 narcotic detection canine handler. He also obtained the rank of Sergeant and has held multiple law enforcement instructor certifications in defensive tactics.
In 2022 Caviness was responsible for obtaining Homeland Security funding that enabled Alva Police Officers to travel to New Mexico to receive training in Incident Response to Terrorist Bombings Residential. Officers were provided a plane ticket, rental car, lodging and meals free of charge. To date five Alva Police Officers have attended this training that has been valued at $15,000 with no cost to Alva taxpayers. In 2020 Caviness was also responsible for bringing Blue Shield Tactical to Alva for advanced defensive tactics training. At this training 15 agencies from across Oklahoma attended the event.
One of the main goals he has for the department is to build healthy relationships with students and employees.
"It's important that they (Northwestern students and staff) personally know their law enforcement officers and will contact us with any concerns they have," he said.
Caviness said the students and staff at Northwestern have been very welcoming in his transition into the new position.
"I hope to improve the visibility of the NWOSU Police Department on campus," he said. "I will be doing foot patrols to the buildings, dorms and parking lots on campus to meet Northwestern employees and students."
Northwestern's campus police officers may be reached at (580) 327-8511 in Alva or (580) 213-3130 in Enid. Caviness' email address is jpcaviness@nwosu.edu.
-NW-
CONTACT FOR RELEASE
Erin Davis, University Relations Specialist
eedavis@nwosu.edu 580-327-8480