Jacksons establish scholarship to benefit Northwestern nursing students
May 9, 2017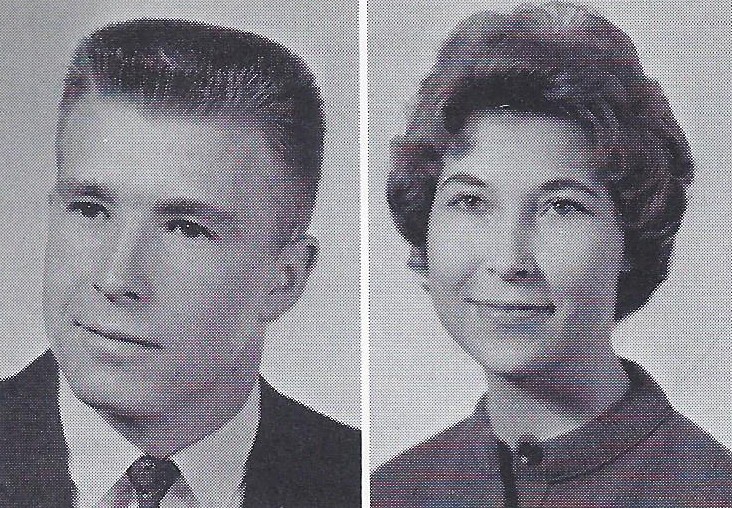 Pictured are Charles and Clara Jackson while Northwestern students in 1963.
---
Charles and Clara Jackson, Coppell, Texas, established the Clara Haack R.N. Scholarship at Northwestern Oklahoma State University to provide financial assistance to students pursuing a Bachelor of Science degree in nursing. Charles also established this scholarship to honor his wife and her career.
"Through several phone conversations with the Jacksons, I have enjoyed many great stories of their time spent at Northwestern in the 1960s," said Skeeter Bird, Northwestern Foundation & Alumni Association CEO. "We are truly honored they made the choice to reach back and invest in current Northwestern students with this scholarship."
Both alumni of Northwestern, Charles graduated in 1963 with a degree in history and Clara graduated in 1964 with a degree in home economics and a minor in business.
The Jacksons said they have always remained interested in the college and enjoyed being students at Northwestern.
"As a young person I really liked the social life," said Clara. "I remember every weekend they would have dances and it was a way to really get to know everyone. It was a small enough campus that you got to know everyone."
Following graduation, Clara taught for a few years but became more interested in nursing. She returned to school in 1972 to obtain her nursing degree and then worked as a staff nurse on medical surgical oncology units in different hospitals over the years. When the couple moved to Dallas, Clara went to work for the Texas Medical Foundation and traveled to hospitals in the Dallas area reviewing Medicare and Medicaid charts in the medical records departments. She took an early retirement to make more frequent trips to Oregon where their daughter, Michelle, and their three grandsons live.
Charles earned a Doctor of Public Health from the University of Oklahoma Health Sciences Center in 1972 and spent the rest of his career working in the for-profit hospital industry. He retired in 2004.
"I think everyone should give back," said Clara. "We've always been interested in education and have given scholarships through our personal foundation. We were helped along the way and feel it's important to help others also."
Full-time, continuing students with a minimum 2.5 cumulative grade point average are eligible for the Clara Haack R.N. Scholarship. Applicants must be a nursing major. The scholarship may be applied toward university-related expenses, including tuition, fees, books, room and board.
For more information on the Clara Haack R.N. Scholarship, or about investing in Northwestern students, call Bird at 580-327-8593 or email him at aebird@nwosu.edu.
###