Garnett, Phillips Selected as Campus Kudos Winners
November 18, 2022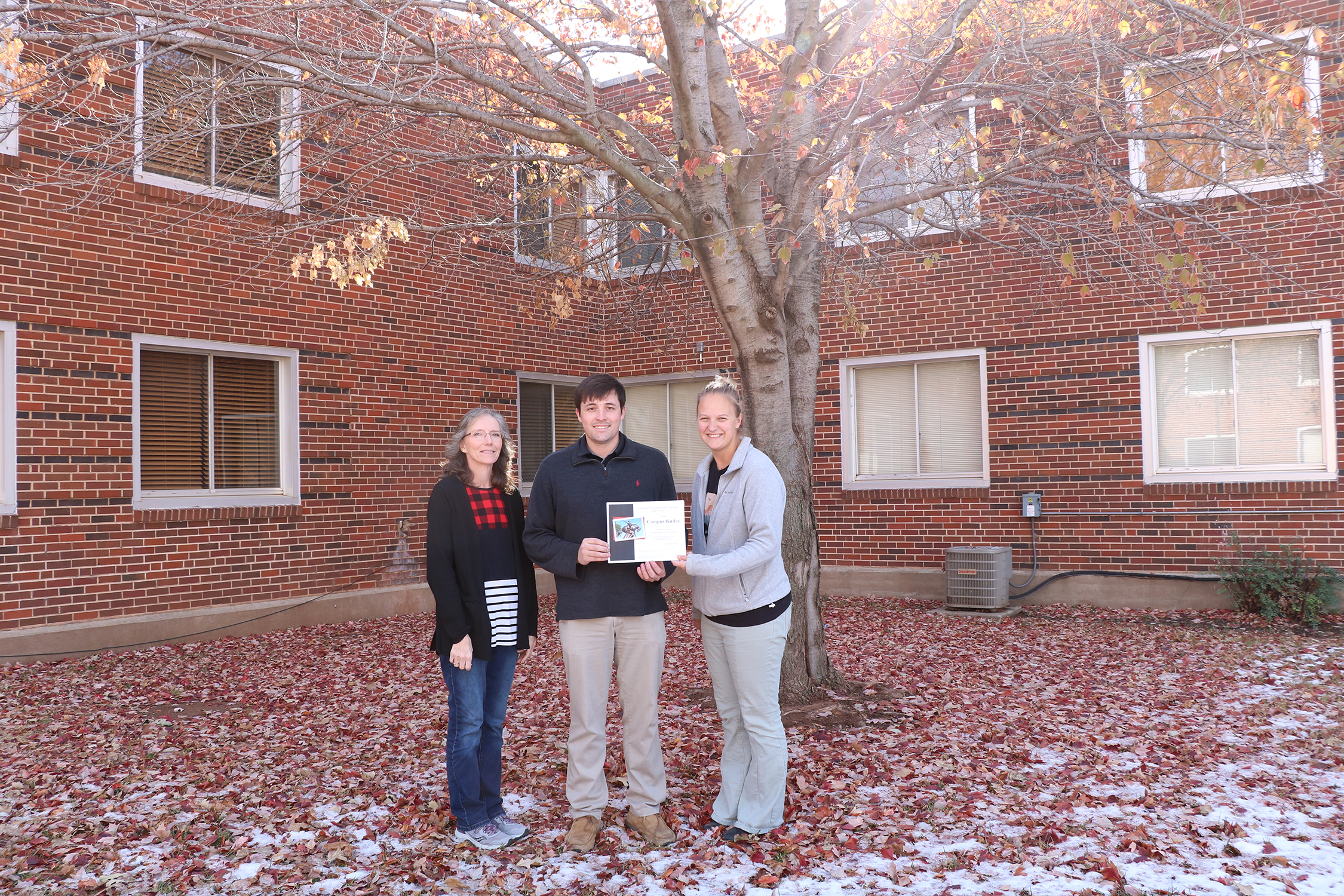 (Left) Sue Burks, financial aid assistant director and Staff Council member, and Lisa Vermillion (right) administrative assistant to the vice president for administration and Staff Council chair, present Blake Garnett with a spring Campus Kudos Award.
---
Blake Garnett, systems analyst with Information Technology at Northwestern Oklahoma State University, has been selected by the Staff Council as the recipient of the 2022 spring semester Campus Kudos Award, and Taylor Phillips, career coach with the Title III/LASSO Project, has been selected as the 2022 summer semester award recipient.
The person nominating Garnett for this award said, "Blake interacts with people with a bit of 'extra.' Whether it's friendliness or supportiveness, he's effective in his assistance with members across campus and by giving that 'extra,' it's a pleasant experience, which leaves you with a smile.
"He is not robotic or negative in fixing problems, and I appreciate that 'extra' effort."
Garnett has served in his Northwestern position since May 2021.
"What a pleasant surprise to be honored with this award," Garnett said. "I'm very thankful to be surrounded by so many great people here at Northwestern. It doesn't cost anything to be kind; I am happy to pay it forward."
Campus Kudos is a public acknowledgment created by the Northwestern Staff Council that applauds the efforts of eligible staff members who have displayed an act of kindness above their job responsibilities. This award is presented each semester, including the summer term.
The person nominating Phillips for this award said, "Taylor goes above and beyond what her job as a career coach is defined as. She took it upon herself to complete training as a career coach with coursework over the summer. She gives each student that comes into the LASSO office her full attention and strives to help them in any way possible, not just in career coaching.
"She has begun to hold workshops for students to teach them the importance of things such as resumes. Taylor always has a smile on her face and wants to help all students that come her way. She is proud to be a Ranger and wants each student to succeed here at Northwestern."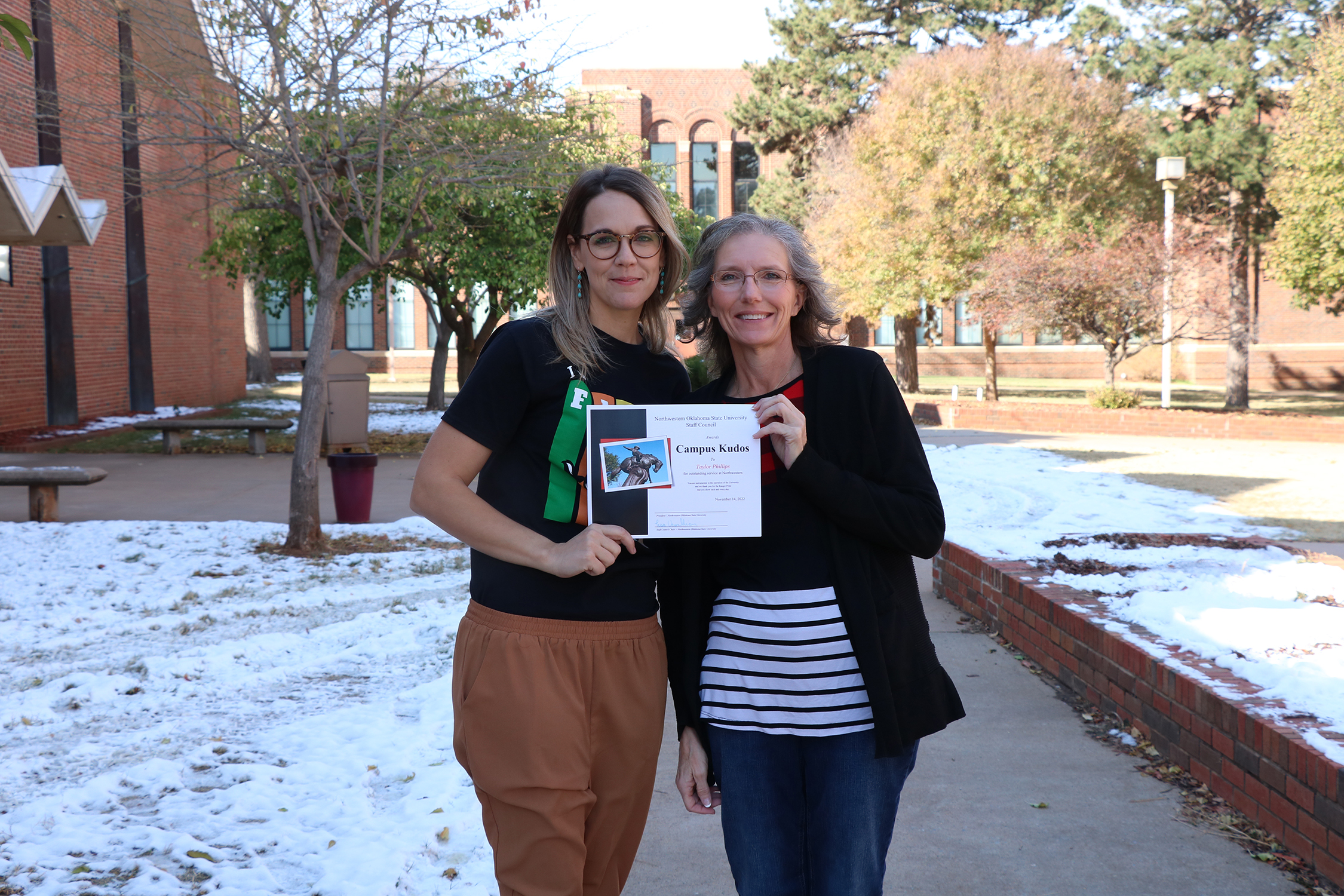 Sue Burks (right) presents Taylor Phillips with a summer Campus Kudos Award.
Phillips has served in her Northwestern position since April.
"I was honestly shocked when I found out I received the award," Phillips said. "It's an honor, and I appreciate the kind words. It's been a joy to serve students on campus."
-NW-
CONTACT FOR RELEASE
Erin Davis, University Relations Specialist
eedavis@nwosu.edu, 580-327-8480